Here's How to Profit From Tanzania's Quiet Rise
<![CDATA[Ryan Hoover*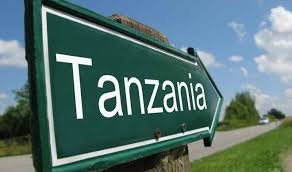 It might be time to brush up on your Swahili.Tanzania looks to be one of the world's biggest economic success stories over the next five years. While its dynamic neighbor to the north grabs most of the headlines, the unassuming East African nation has strung together 12 consecutive years of +6% GDP growth. And there's no end in sight. The discovery of huge offshore natural gas deposits and steadily improving governance suggest Tanzania's growth story will continue well into the next decade. The IMF predicts the economy will expand 7.2% in 2014.
Bankrolling Tanzania's Growth
One company that stands to benefit from Tanzania's rise is 
CRDB Bank
. CRDB Bank began its life as the government-owned Cooperative Rural Development Bank. In 1996, it was privatized and restructured with the help of the Danish aid agency, DANIDA, which continues to hold a 21.5% stake in the bank. Since then it has grown into the country's second-largest bank with 103 branches and total assets of roughly $2.2 billion. It listed on the Dar es Salaam Stock Exchange in 2009. While it offers a complete range of banking services, its strategic focus has been on retail and small business customers, especially in the agricultural sector. It's a market segment with huge potential. Tanzania's central bank estimates that more than
87% of the country's 45 million citizens are unbanked
. To tap this opportunity, CRDB unveiled an agency banking platform last year. By partnering with the national postal service, it extended its reach deep into the country's rural areas without costly investment in new branches. The bank's vision extends beyond Tanzania's borders, too. In late 2012, it ventured outside its home market for the first time, opening a branch in neighboring Burundi, which is dependent on imports from Tanzania's port city of Dar es Salaam. The branch has performed exceptionally thus far, encouraging management to consider expansion elsewhere in the region.
CRDB Bank (Buy) the Numbers
So, how did it perform in 2013? Much like its home country, its performance wasn't flashy. Earnings per share rose a yawn-inducing 5.7%. It's important to note, however, that the bank opened 10 new branches during the period, which contributed to a 19% jump in non-interest expense. Management had targeted 17% asset growth for 2013. It fell a bit short of that mark with just a 15% increase, but it remains on target to double in size within five years. And the quality of those assets improved markedly. Non-performing loans as a percentage of total loans fell to 6.1% from 6.9% at the end of 2012. Moreover, its return on assets is a stellar 3.7%, well above the management's 3% target and one that puts it among East Africa's most profitable banks.
One for the Vault?
Much of CRDB Bank's attractiveness stems from the fact that it is one of just a few shares on the Dar es Salaam Stock Exchange that can be bought by foreigners. Foreign ownership of Tanzanian stocks is capped at 60% with the remainder being reserved for local investors. Most other stocks listed on the DSE have already butted up against that threshold, but foreigners own less than 17% of CRDB's shares. What's more, with a P/E ratio of 8.1 and a price/book ratio of 1.8, I believe the stock offers decent value for long-term investors considering the size of the market open to it. The shares currently trade at a price of TZS315.00. In my view, they are worth TZS375.00 per share. If they should reach that price, buyers here would collect a 19% capital gain. The bank hasn't yet announced its dividend for 2013, but, barring a big change to dividend policy, I expect it to be roughly 13 shillings per share. So, investors can collect a 3.8% dividend yield while they wait for the market to digest CRDB's value. * Source 
investinginafrica
]]>