Who will lead Africa now?
There was a time when everyone looked to South Africa for African solutions to Africa's problems. After the advent of democracy in 1994 South Africa was a beacon of hope for the continent. Sadly that situation has not been sustained, writes Benedicta Dube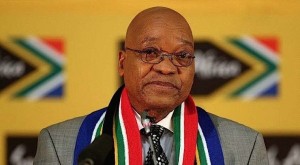 There was a time when South Africa was the leading angel in Africa. We led the establishment of the Pan African Parliament and assisted in changing the Organisation of African Unity into the African Union. The African Peer Review Mechanism (APRM) was our pet project. We were there when Joseph Kabila ousted Mobutu Sese Seko, and the former Zaire became the Democratic Republic of Congo.
Restoring the Timbuktu Manuscript was a personal project for former President Thabo Mbeki – falling under NEPAD – aimed at restoring the dignity of all Africans, and restoring northern Mali as an ancient centre of learning and teaching. Then 2009 came, and the South African political landscape changed.
We know today, that Nigeria has surpassed South Africa as the continent's economic powerhouse. We also know today that Angola might just be Africa's Qatar because of its generous oil deposits. The former Portuguese colony has catapulted itself to become Africa's third largest economy, after Nigeria and South Africa. Pretoria's economy has stagnated but Angola is touting optimistic oil production forecasts of 2 million barrels per day. That's about 3 per cent of world crude oil production in coming years.
Back in South Africa, the economy is seeing a major decline. Unemployment is at a debilitating official rate of over 25 per cent and an unofficial rate of 40 per cent, and industrial unrest remains the order of the day. There's so much domestic crises that there's hardly time to focus on the rest of Africa.
London based research firm Capital Economics tells us that the South African economy probably grew at its slowest pace in nearly five years in the first quarter of 2014 as strikes weighed on output, but also due to slower consumer spending.
GDP data released last month indicates that seasonally adjusted GDP at market prices slumped at an annualised rate of 0.6 per cent for the first quarter of 2014. If there is a second consecutive quarter of negative economic growth this would mean a technical recession. The Reserve Bank's Monetary Policy Committee has revised our growth down from 2.6 per cent to 2.1 per cent.
On the back of this, it's been a while since there was an active and direct intervention by South Africa in crises on the continent. The situation has deteriorated so badly that even when the Rwandan government was alleged to be actively staging assassinations against its opponents right under our noses, the South African government could do nothing.
When the terrorist group Boko Haram kidnapped the school girls at the Chibok Boarding School, it took South Africa almost a month to react, and that was only after intervention and active opposition from Europe and America.
Somalia remains an albatross around Africa's neck, but we are waiting for Europe to intervene. We have to ask, who will lead Africa now?
It certainly will not be South Africa, President Jacob Zuma is too focused on fighting for his political survival and staying out of jail, Nigeria has too much on its plate trying to deal with infrastructural issues and terrorist groups in its midst.
The private sector is milking it, but won't be politically involved. In the words of Black Consciousness leader Steve Biko, we are back again to "Black man, you are on your own." We are on our own, and unless another Thabo Mbeki rises, we'll have to look to Europe for rescue.
*Source thisisafrica