Sh14bn Safaricom deal to boost war on terror
<![CDATA[By CHARLES WOKABI*
[caption id="attachment_9334" align="alignleft" width="300"]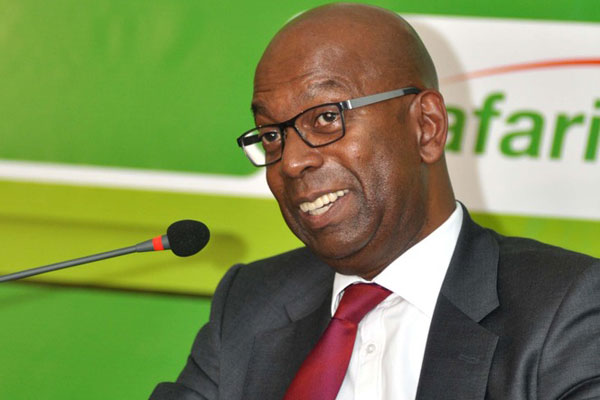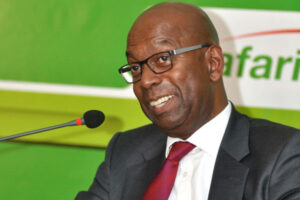 Safaricom chief executive officer Bob Collymore during a media briefing at Michael Joseph Centre where they announced Audited Results for the year ended 31st March 2014 in Nairobi. The government has contracted Safaricom to build a sophisticated Sh14.9 billion security communications system which will link all security agencies, making it easy to share information and direct operations. PHOTO/GERALD ANDERSON[/caption] Police will soon be able to pick out a terror suspect from a crowded street and track his every move from miles away.
This will be one of the functions of a sophisticated Sh14.9 billion security communications system that the government has contracted Safaricom to build.
The system, which the government is buying without tendering, will link all security agencies, making it easy to share information and direct operations.
It will also include a system of spy cameras, linked to computers which will analyse faces and other data to help identify and track suspects.
The project will first be implemented in Nairobi and Mombasa, the two areas of the country which have been hardest hit by terrorism.
Sources familiar with the deal claimed that Safaricom will build the system free and will only be reimbursed the costs.
Government security communications projects have in the past been theatres of the most blatant corruption.
Anglo-Leasing-type procurement such as the so-called Project E-cops and Team Simoco promised to set up of high-tech surveillance systems and link police stations via high speed networks.
Even after devouring billions, police stations have no working telephones and none has a fax machine, leave alone the promised networked computers for sharing suspects' mugshots and fingerprints.
Whereas previous contracts were given to shadowy brokers and equally shadowy foreign companies, the current project was given to a local blue chip company.
Sources told the Daily Nation that Safaricom will today make a presentation to President Kenyatta and top military and security bosses at State House, Nairobi, to demonstrate how the system will work.
LIVE MONITORING
The enable security personnel to monitor live any area, detect any security incident, help direct police response and monitor the flow of people and traffic especially in town centres.
It will have a command and control centre from where security operations will be coordinated and a CCTV component and other installations capable of working with other surveillance systems already in place.
A committee, headed by Interior Principal Secretary Mutea Iringo, evaluated the system ahead of today's demonstration. Membership of the committee included heads of various security agencies.
Initially, Safaricom will be required to develop a system for surveillance, analytics, command and control for police in Nairobi and Mombasa to boost the capacity of security agencies in fighting crime and terrorism.
"We are talking about a system similar to the one used by the London Metropolitan Police," said a source familiar with the system but who cannot be quoted due to the sensitive nature of the deal.
The tender for the system has been the subject of controversy for years in Kenya with Chinese firms Huawei and ZTE locking horns in a court fight over the project last year Safaricom, which declared a record Sh23 billion profit for the last financial year on Monday, is expected to fund the project from its own resources.
The government is buying the system on relatively easy terms. First, it will give Safaricom spectrum (the "air waves" used by cell phones) worth Sh7 billion and another Sh7 billion in bits over a period of between five and seven years starting in 2016.
Under the project, Safaricom will build a high-speed fourth generation network — known as Long Term Evolution — and supply the police with radio communication devices (GSM walkie-talkies fitted with SIM cards).
It will also provide and install damage-proof, high definition and ultra-high definition CCTV cameras across Mombasa and Nairobi and their environs which will be connected to a national command and control room.
The system will have analytical capabilities allowing for facial and movement recognition from the CCTV footage that will be relayed to the command and control centre in real time.
Additionally, the police walkie-talkies will have cameras both at the front and the back to take pictures at crime scenes for assessment and evidence. The pictures can be sent in real time to the command and control centre.
The walkie-talkies will also have tracking capabilities to improve disaster response. This will make it easy to track police officers closest to a crime scene for faster response.
Project could be ready for use by December
Once complete, the system will be managed and operated independently by the Government's security agencies and will not share any of Safaricom's active infrastructure.
The project will involve connecting 195 police stations in Mombasa and Nairobi to high speed Internet to ease communication.
The Nairobi phase is expected to be completed by December while the Mombasa one will be ready in 18 to 24 months. *Source
Daily Nation
]]>