Controversial former Barclays UK head set to acquire Rwandan bank
<![CDATA[By Paul Redfern and Alex Ngarambe*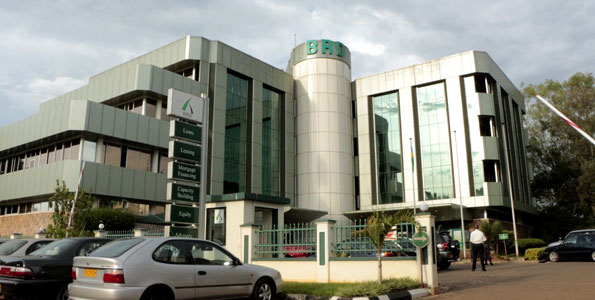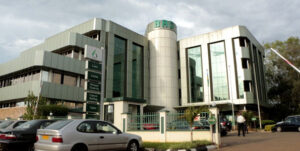 Atlas Mara, the banking venture set up by controversial UK banker Bob Diamond and African billionaire Ashish Thakkar, has signed a deal to acquire the commercial arm of Rwanda's state-controlled Development Bank of Rwanda (BRD).
Atlas Mara is buying 77 per cent stake in BRD.
"This partnership is in line with Atlas Mara's vision of building a leading African financial services group. Rwanda is a model economy that will continue to benefit from the engagement of the private sector," said Mr Diamond.
Mr Diamond is one of the most 
controversial bankers
 to emerge from the financial crisis in the UK, and is the man ousted as boss of Barclays after a direct intervention by the Bank of England.
The 32-year-old Mr Thakkar is the chief executive of Mara Group, a conglomerate of IT, real estate and manufacturing companies with operations in 26 countries, 19 of which are in Africa, employing more than 7,000 people.
The two financiers are understood to have approached investors to raise the $250 million necessary to set up the company Atlas Mara, which plans to buy stakes in existing African banks.
Rwanda and the investors have signed a non-binding memorandum of understanding to pursue a privatisation of BRD.
"Rwanda is a country that holds a very special place in my heart. It is remarkable that today we signed this MoU with BRD, a great bank, with even greater potential. I am proud to have this opportunity to play a role in creating access to capital for the millions of young Rwandan entrepreneurs like me," Ashish Thakkar was quoted by Britain's Daily Telegraph as saying recently.
The BRD deal comes less than a week after Atlas Mara announced a deal to buy a major stake in Botswana-based BancABC for $265m. Mr Thakkar said that further deals are likely to be announced in the near future.
Atlas Mara's objective is to establish an African financial services group. The company said that BRD is an opportunity for Atlas Mara to create a privately run financial services group in Rwanda, which will serve as a platform for the firm to expand into the East African market.
Virgin market
Rwanda's financial sector is relatively virgin with limited banking services and products, thus a small banked population.
The country's financial inclusion is currently below 25 per cent, but with more financial institutions entering the market, government targets over 70 per cent by 2020.
Analysts are upbeat that the Atlas Mara Group will revamp the operations of BRD. The government privatised BRD to revamp its operations which were suffering due to inefficiencies. "The Development Bank in Rwanda, like in the region, has functioned like parastatals with a lot of inefficiencies and with the commercial operations. We expect to see more loans to the private sector with improved conditions," said Prof Herman Musahara, an economist and lecturer at the University of Rwanda.
According to the Monetary Policy and Financial Stability statement for the first quarter of this year, credit to private sector rose by 13 per cent, from $1 billion by the end of 2012 to $1.2 billion last year.
With Atlas Mara going into commercial operations after the takeover, the private sector will have more options for relatively affordable credit.
Rwanda's private sector, especially agriculture, which employs over 80 per cent of the population, is suffering from limited affordable loans.
The BRD deal is the latest of a number of bids by foreign banking institutions that are eyeing Rwanda's lenders. AB Bank Rwanda Ltd, a member of international network of microfinance banks launched its operations in Rwanda last year.
In 2012, I&M bank Ltd, a Kenyan bank, bought a stake in Rwanda Commercial Bank (BCR) where it acquired 80 per cent equity from private equity firm ACTIS, which was the majority shareholder from 2004.
Analysts said with more players in the market, Rwandans could enjoy favourable interest rates. Currently, the average lending interest rate is 17 per cent. Kenya too has been awash with acquisitions and share deals involving financial institutions.
Last week, Old Mutual announced it has bought a 67 per cent 
controlling stake in Faulu Kenya
 — the second largest deposit-taking microfinance institution — for Ksh3.6 billion ($42.4 million).
]]>