CAMEROON, WASTING SO MUCH YET VERY MUCH IN NEED!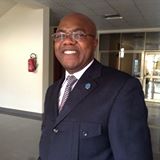 For a while now in Cameroon, the people and particularly the fourth estate has been awash with the allocations made by parliamentarians to themselves as car allowances for the current mandate. The Speaker of the house was given 80 million FRS CFA ($160.000), the first Vice speaker had 65 million FRS CFA ($130.000) with the other five vice speaker taking home 60 million FRS CFA each ($120.000). All the questors had 50 million FRS each ($100.000) and the rest of the bureau members each bagged 45 million FRS CFA ($90.000). These allocations do not include free housing for all bureau members, two servants, a lump sum as sitting allowances and one third of the said allowances as car maintenance allowance besides other undeclared allowances. In all, about 2 billion FRS CFA ($4million) was allocated by these bureau members to themselves (21 in all). Wao!
Indeed, this scandal came to the limelight because the other members of parliament felt cheated since the rest of them were each given 'just' a paltry 10 million FRS CFA ($20.000) out of this looting or should I say booty? Is this not rather interesting in a Country that is talking of emergence only in 2035? How can the peoples representatives go this far to pilfer from the public purse in the name of comfort at work?
A vast majority of Cameroonians live beyond the poverty line with big cities like Yaounde and Douala in dire need of portable water  and affordable habitable standards and the law makers can afford to divert such huge financial resources that could have been used for development as per diems? How do you explain the fact that Bamenda, Cameroons third major city has no roads and our leaders selfishly see only under their nostrils? The South West region produces more than  60% of Cameroons resources but lack roads and yet we tolerate such waste? Cameroon is one of the only Countries steeped in a vast array of sub soil resources ranging from petroleum, all varieties of agricultural products, timber, diamonds, iron ore amongst others and yet fifty three years after independence cannot boast of a double carriage way in any of its major cities.
It is still amongst the limping few who use more than 65% of the annual budget for the running of the administrative machinery largely made up of octogenarians who are recycled always to keep syphoning public funds. Cameroon has been described as "Africa in miniature" because we are endowed with human and natural resources compared to no other Country on the African continent but due to an entrenched culture of waste and misuse of public resources, we have been reduced to beggars and amongst the wretched of the earth and this due to the lack of political will to turn things around by our leaders.
Due to such mismanagement, unemployment has attained monumental proportion as the churning out of graduates by the higher institutions of learning is far greater than the available opportunities. Reasons why the youths have devised all the dubious means to survive in a cruel society that has refuse to hearken to their yearnings. They are therefore involved in feymania, falsification of documents in a bid to get through to opportunities denied them by no fault of theirs and are blacklisted in most countries of the world. It also explains why the best Cameroonian brains and technicians are in diaspora. Indeed, one of the best high profile surgeons in the US now is a Cameroonian when we need them badly at home
Cameroonians live far below the poverty line with a vast majority struggling to ebb out what is left of life from less than a dollar a day. Such corrupt practices are rife and such brazen thievery and embezzlement of public funds in the name of allowances can go unchecked because the president leadership appears incapable of calling the shots as it should be. Public funds seemingly remains a free for all affair in so far as you can boast of a godfather or just finding yourself makes it a condition sine-qua-non to be able to benefit of such unprotected peoples patrimony. The war against graft is cosmetic because the real perpetrators are left off the hook to keep parading themselves with such reckless abandon while those of them who dare to raise their eyes towards the royal throne are blacklisted, arrested and remanded to custody without much ado..
The Cameroon parliament has proven to be a toothless bulldog only when it comes to acting as a check to the executive. They complain of party discipline and their hands being tied but such party discipline is thrown to the dogs when it comes to rewarding themselves for no work done. This time around, all acted in complicity as even the opposition parliamentarians in the bureau maintained seal lips over the issue simply because a mouth dripping with palm oil does not talk for fear of tainting the outfit. What a shame. In fact, it is quite strange that the western world listens to this and goes ahead to give aid to such regimes!
It is very clear that Cameroons parliamentary leadership is involved in theft and embezzlement and should be probed else, it would suffice for any budget manager to sit and decide what gets into his or her pocket at any time they deem so. As law makers, they should produce a document spelling out salaries beginning from the Head of state, senators, parliamentarians and judges including allowances and not just doing them at the spur of the moment.
Cameroon has the necessary resources to emerge even tomorrow if our so-called leaders can decide to work for the interest of their people more. The culture of waste is so entrenched in the fabric of leadership life in Cameroon and that explains why the President of the defunct economic and social council also allotted to himself a whopping 100 million FRS CFA ($200.000) as car allowances. It is even worse with the Senators just newly elected. It is a real pity that this is happening in Cameroon with its people drowning in an ocean of poverty lacking basic amenities like portable water, electricity, schools, and hospitals and affording three decent square meals a day.
Alan Paton, the South African novelist puts it very aptly "Cry the beloved Country" for we are crying for our beloved Cameroon going down the drain every other second.