Tanzania takes lead in minting East African millionaires
<![CDATA[By WASHINGTON AKUMU*
[caption id="attachment_8718" align="alignleft" width="300"]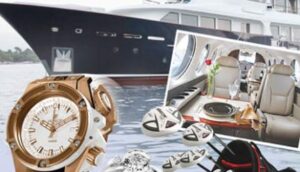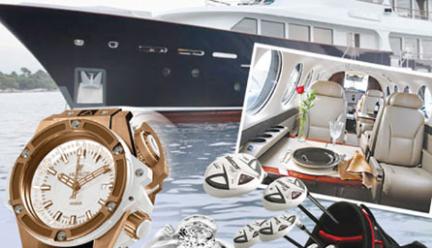 Kenya in the lead on absolute numbers of super-rich individuals, Uganda scores highest on distribution of wealth, and Tanzania is creating dollar millionaires faster than any other East African country. Photos | East African |[/caption] Tanzania is creating dollar millionaires faster than any other East African country, a new report says.
This means that East Africa's newest millionaires are likely to come from Tanzania, as opposed to Kenya, Uganda, Tanzania, Rwanda or Burundi, the five member countries of the East African Community bloc.
According to the African 2013 Wealth Book, the country is ranked third in Africa, after Ethiopia and Angola, with its millionaires' club growing at a rate of 51 per cent between 2007 and 2013.
While it had 3,700 millionaires in 2007, this number had risen to 5,600 by 2013. Tanzania is followed in the region by Kenya, the only other regional country that features among the top 10 in Africa. Kenya is reported to have had 8,300 millionaires in 2013 against 6,700 in 2007, a growth rate of 24 per cent.
The report, 
put together by New World Wealth
, defines millionaires or high net worth individuals (HNWIs) as those with net assets worth $1 million or more, excluding the value of their primary residences. The survey includes only those countries that had over 800 millionaires in 2013.
On the scale of absolute numbers, EAC powerhouse economy Kenya is up there, mixing it up with Africa's big boys, coming fourth after South Africa (48,700), Egypt (22,800) and Nigeria (15,700).
Tanzania's faster acceleration must be understood in the context of a country that is coming from a low base. After decades of a command economy in which the government controlled most of the wealth, the liberalised economy is just warming up and the risk-takers among the population are clearly cashing in.
More resources
Tanzania is also more resource-rich than its EAC partners. It is endowed with vast natural gas and oil deposits, besides substantial quantities of gold, diamond and tanzanite. It also has the region's biggest water and forest resources and is often referred to as the "lungs of the region."
Thus the newly created millionaires probably individuals who have bet their money on its rapidly developing oil, gas and minerals sector, where massive deposits of offshore gas have made Tanzania a leading investment destination for prospectors and developers.
As of June 2013, 42.7 trillion cubic feet of natural gas (about 7.5 billion barrels of oil equivalent) has been discovered in Tanzania.
Tanzania's gold sector has also witnessed a boom in the past few years, and it is now the country's leading export, worth $2.2 billion in 2012, followed by tobacco exports at $223 million and coffee at $187 million.
Tanzania's general ascendancy is also evidenced by the growth it has registered in the value of wealth per person over the years.
It recorded a growth of 45 per cent between 2007 and 2012 against Kenya's 20 per cent. Even then, Kenyans were generally richer than their Tanzanian counterparts at a per capita income of $862 against the latter's $609 in 2012.
Inequality
In average terms, the richest Africans are to be found in South Africa ($7,508 per capita income), Angola ($5,485), Algeria ($5,404), Tunisia ($4,237) and Egypt ($3,187). While South Africa is known to have a resource-rich and fairly sophisticated economy, Angola is the beneficiary of its oil. The Maghreb countries' good fortune is a result of a mix of oil and "welfarist" public policies.
Wealth distribution remains a major challenge in the region, with per capita incomes still generally subdued, compared with the rest of the continent. But perhaps this is also a factor of the size of the pie.
Uganda leads the pack in expanding individual wealth in the region.
Per capita income in the country is shown in the report to have doubled from $180 in 2000 to $360 in 2013. Kenya is second with a growth rate of 89 per cent to $1,170 with Tanzania's per capita income growing by 80 per cent to $250.
In its projections for 2030, the report does not foresee a major change in the continental rankings when it comes to the number of millionaires per country, though Nigeria is expected to overtake Egypt, with South Africa expected to be still on top of the heap.
Closer home, Kenya is expected to have 21,200 dollar millionaires, compared with Tanzania's 15,200.
The other EAC countries, Rwanda and Burundi, were not ranked in the study, evidence that they could not raise over 800 millionaires in 2013, which could be a reflection of their relatively smaller populations * Source 
Africa Review
]]>