A Resurgent Rwanda Stilling The Screams of 20 Years Ago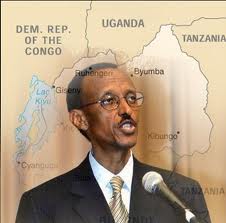 It has been 20 years since the blood of hundreds of thousands of innocents soaked the soil of Rwanda. Twenty years since the fires raged and the screams rang in the night. In 100 days of horror, 800,000 people were murdered in the most intense genocide in history. The rest of the world largely stood back and watched as Tutsis and Hutus tore the throats out of each other.
After 10 elite Belgian paratroopers were tortured and massacred protecting the prime minister, Belgium pulled all its troops out of its former colony. The world turned its back and Canadian general Romeo Dallaire saw his 5,000-strong peacekeeping force reduced by a criminally uncaring UN leadership to a pitiful 270.
The years since the Arusha Accords ended the slaughter have been trying, as Rwanda made a difficult transition to democracy. Paul Kagame was elected president in the country's first-ever democratically contested multi-party elections in August 2003. Kagame was re-elected in a landslide in 2010. He is such an effective leader because he hasn't lost touch with his people.
Kagame criticizes those African leaders who "detach themselves from their own people," saying such selfish leaders rest on their laurels assuming everything is fine since they lack nothing themselves. Kagame mandated that one seat in Parliament be reserved for a disabled person and that 30 per cent of the government be female.
In the last election, women won a full 64 percent of seats. Health Minister Dr. Anita Asiimwe earned a Masters degree in Scotland and is a research scientist who led Rwanda's HIV/AIDS program. This nascent democracy has spawned a new generation of young politically active leaders who are poised to continue the country's rejuvenation.
The capital, Kigali, is alive with grandiose new construction projects like a new national museum of Rwanda, an enormous convention centre and dozens of skyscrapers adorn the skyline. The government has invested in over $100 million worth of world-class fibre optic infrastructure that will make the country, the eighth smallest in Africa, one of the most connected nations on Earth. Though still widespread, poverty rates in Rwanda have dropped 12 per cent over the past five years.
A Transparency International report last year rated Rwanda the least corrupt country in Africa and ranked it in the top 50 best performing countries of 177 surveyed. A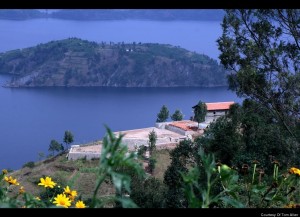 2013 World Bank report rated Rwanda as the best place to do business in east and central Africa. It is impressive that Rwanda is using its own funds instead of donor money to launch itself into the 21st century. President Kagame said of donor funding, "I am never comfortable with it…that we sit and expect to live on other people's generosity. That (attitude) is pathetic and even more pathetic when you find it among the so-called politicians and intellectuals," he said.
Ikirezi Natural Products personifies the empowerment that has helped heal the horrors of the genocide.
Their main product is geranium oil. Ikirezi, which means "precious pearl" in the local dialect, employs mainly widows and orphans to produce high-quality essential oils for local and international markets. The work restores their dignity, improves their standard of living and helps to rebuild their communities. There is an unprecedented opportunity for businesses to invest in a resurging Rwanda and help it still the screams that have been ringing for 20 years.
*Source Huffington Post