African Oils, Exotic and in Demand
<![CDATA[By TATIANA BONCOMPAGNI* [caption id="attachment_8836" align="alignleft" width="300"]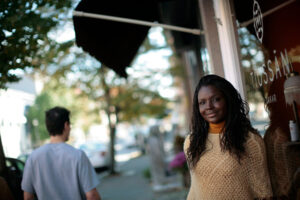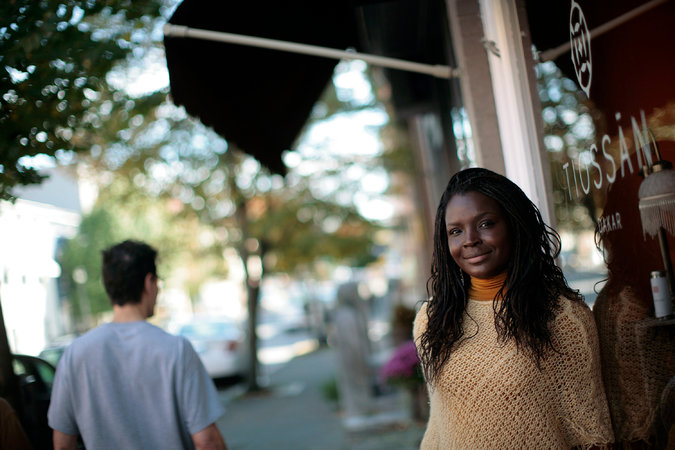 Magatte Wade uses oils and other ingredients from Africa in her Tiossan line of fragrance and bath products, which she sells in Hudson, N.Y. Credit Nathaniel Brooks for The New York Times[/caption]
Working with a chemist and a French perfumer, Magatte Wade sought to incorporate ingredients traditionally used by healers from her native Senegal into Tiossan, a line of fragrance and bath products.
"The cream my healer makes is muddy and pasty and has a weird smell," said Ms. Wade, 37, who opened her first store in Hudson, N.Y., in 2012. "You wouldn't want to put it on your skin."
As part of an industrywide shift from chemical formulations to those based on botanical ingredients, many beauty companies are turning to Africa to find buzz-worthy ingredients. Among them are Clarins, which uses katafray, a tree extract from Madagascar, in its Double Serum ($85); Patyka, which added prickly pear oil from Morocco to its Supreme Defense Fluid ($90); and Colbert M.D., which relies on yangu, argan and marula oil for its Illumino Face Oil ($125).
Perhaps the biggest cosmetics success story to come out of Africa is Moroccanoil, a hair- and skin-care company that features argan oil, a now-ubiquitous ingredient on drugstore and department store beauty shelves. Though the brand gets its argan oil from all over the world, not just Morocco, where the argan tree is indigenous, its success has helped ignite interest in other raw materials found in Africa, such as baobab-tree extract (in Korres Wild Rose and Face and Eye Serum, $41) and moringa seed oil (in DryBar 100 Proof Treatment Oil, $35), and shea nut butter.
The last is nothing new to Western salves, but Jergens, a unit of the Kao Corporation, has been playing up its use, pledging a donation to the Global Shea Alliance, a nonprofit organization active in West Africa. It has also created a video about the women of Ghana who collect the shea nuts used in Jergens products.
Lush, a beauty brand in Britain known for its handmade products, released a YouTube video about getting its shea butter from the 400-member Ojoba Women's Collective in northern Ghana. Simon Constantine, the head perfumer and so-called ethical buyer for Lush, said: "People ask questions. They want to know what they are using and where it comes from."
The beauty world is following in the footsteps of programs like Toms Shoes and Lauren Bush's FEED bags, the purchase of which include donations to needy children in Africa. According to a Nielsen study, the number of American consumers willing to pay more for products from socially responsible companies jumped from 36 percent in 2011 to 44 percent in 2013.
"This is not just a fad, this is a global trend," said James Russo, a senior vice president for global consumer insights at the Nielsen Company.
L'Occitane en Provence, the beauty products company, was recently honored by the United Nations Development Program for its work in Burkina Faso. Neal's Yard Remedies of London, which works with the Samburu community of Northern Kenya, harvests frankincense resin according to "fair wild" protocols set by the Institute for Marketecology, a Swiss accreditation body.
"Fair wild ensures that the crop is being both fairly traded and sustainably harvested," said Susan Curtis, director of natural health at Neal's Yard.
Many extracts are found in the wild, said Dr. Calestous Juma, the director of the science, technology and globalization project at the Harvard Kennedy School of Government. Dr. Juma urges companies working with collectives in Africa to "build up the scientific capacity for identifying cosmetic properties in wild plants," thereby promoting their conservation and cultivation.
Others advocate partnering with African entrepreneurs. Kanshi, an aromatherapy and body-care brand coming to the American market this year, is owned by Dzigbordi Dosoo in Ghana and Lydia Sarfati, the chief executive of Repêchage, a skin care line in New Jersey. Ms. Dosoo said she wished more companies would truly collaborate with African entrepreneurs rather than "fly into the country, talk to a few of the local people and take a picture." Ms. Wade, who referred to the use of such photos as "pity branding," intends to move her company's production to Senegal.
But Dr. David Colbert, the New York dermatologist who selected several African ingredients for his Colbert M.D. skin care line, is not focused on the politics of his enterprise.
"These particular oils just happened to be the best thing out there," he said.
*Source NY Times
]]>