Finke's Cameroon collective eye success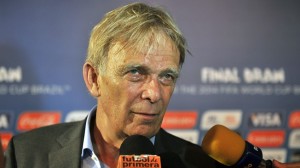 In the wild, lions are famed for hunting in packs, with their togetherness allowing them to fully unleash their power. When it comes to their namesakes in football, Cameroon's Indomitable Lions, it is no different.
While every so often an outrageously-talented star emerges in the ranks of the 1990 FIFA World Cup™ quarter-finalists, coach Volker Finke believes success at Brazil 2014 can only be achieved through a group effort. The German, who has held his current role for the last eight months, is eager to eradicate individualism and focus on the collective.
New direction
"The team twice failed to qualify for the African Cup of Nations and did very badly at the 2010 World Cup, finishing with zero points," Finke told FIFA.com in an exclusive interview. "They were very divided. Within the squad we've spoken together a great deal in the last few months. Thanks to that we've arrived at a point where, together with the captain Samuel Eto'o, a very good team spirit has developed. That's been the key to our success."
Indeed, after a goalless draw in the first leg of their Brazil 2014 qualifying play-off away to Tunisia, a stirring performance on home turf in Yaounde in the return fixture fired the side to a 4-1 victory.
Clear strategy
Anyone who knows Finke will not be surprised by his coaching philosophy with Cameroon. The former PE and maths teacher was in charge at SC Freiburg for 16 uninterrupted years and established the side as a Bundesliga regular, despite budgetary constraints. During that time, the 65-year-old was famed for his long-term vision, with the team – rather than any individual – always the focal point.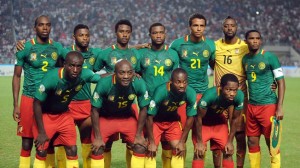 "If you want to win in football the team has to maintain its concentration at all times and play well collectively," said Finke, a fluent French speaker with a long-standing passion for African football. "That's vital and it's what we work on every day that we're together. Only then is it possible to get good results."
More than just Eto'o
Part of Finke's process involved redefining the role of Eto'o, who is considered the best Cameroonian player of all time alongside Roger Milla. "Samuel is a world-class player and it's important for the team's quality that he plays," said Finke, who is also well aware that "the role of captain is very special in Africa".
With just six months to go before the World Cup gets underway, the tactician therefore deliberately decided to spread the weight of responsibility for the side across several players: "In every team you have players who can make the difference. Of course, for us that's Samuel in attack. But in midfield we have Alexandre Song and at the back we've got Nicolas N'Koulou and Aurelien Chedjou, so that's three more players who make up the spine of our game. Those four are crucial to us."
Passion breeds expectation
With a modern, possession-based game and a healthy team-spirit, Cameroon and Finke are aiming to make amends for past tournament disappointments. An additional source of pride for the coach is the country's enthusiasm for the side's new playing style. "It's given the football-crazy people ofCameroon a lot of hope for the future," said Finke, who has a keen understanding of the mentality of the central African nation with a 20.5 million population.
"The fact that Cameroon is a country where everyone loves football and where everyone remembers that in the 70s, 80s, 90s and right up until 2002 it was one of Africa's footballing heavyweights means that expectations rise very quickly," said Finke. "The reality is however, that we're reconstructing and need to build things up again. Qualifying for the World Cup was an important part of that."
African surprise package?
The side's focus is now firmly on the much-anticipated tournament in Brazil, where Cameroon were drawn in Group A against the hosts, as well as Croatia and Mexico. Finke is conscious of the size of the task facing his charges, but is clear about his objectives too: "Of course we're in a situation where we're underdogs, but we're going to the World Cup to reach the knockout rounds."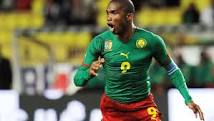 Finke also believes that African teams could make waves at the competition: "Ghana, Côte d'Ivoire and Cameroon are countries that have lots of players at European clubs. But with the African mentality and their huge passion, if a team manages to play together out on the pitch there, an African side could go a long way this time. I think at least one African country will make it into the semi-finals."
*Source FIFA