Why Would A Black Family Get An Aquarium Membership?
<![CDATA[-In defense of my African Maritime Heritage By Sylvie Bello* [caption id="attachment_8573" align="alignleft" width="300"]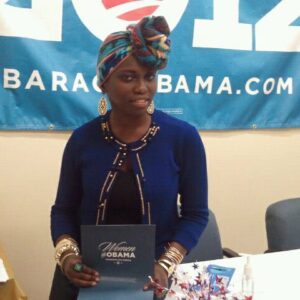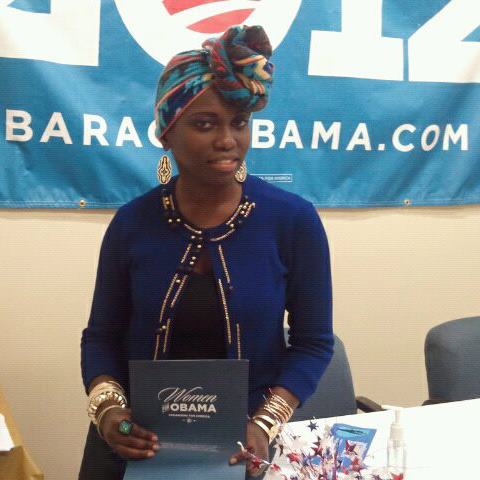 Sylvie Bello[/caption] In celebration of Black History Month and the Cameroon's National Youth Day observed on February 11th, I found myself battling stereotypical arguments. Interestingly, a membership to the Oklahoma Aquarium that I had acquired for my 4 year-old niece led to comments from some of my friends and associates that I was acting 'White'. "How is an aquarium membership acting white?" I found myself pondering aloud.  It came as a surprise to them that my decision to get the Oklahoma Aquarium membership was rooted in part because of my deep African Maritime Heritage. My niece Kayla Bello, lives in Tulsa, Oklahoma, which is not only an ocean away from our native Cameroon in West Africa. Tulsa has no beaches and has very little aquatic environments. My family on other hand has a strong maritime background and it was my desire to pass that heritage to my only niece and to future Bello grand kids and descendants. My African Maritime story? Considering that Cameroon is named after River Wouri makes for an interesting historical reference. Briefly, the colonial oppressors upon seeing the multitudes of shrimps in the Wouri named it "Rio dos Camarões" (River of Shrimps). River Wouri runs into the city of Douala, the economic capital of Cameroon. I was born and raised in Douala. Growing up, I enjoyed family time at the century old Ngondo Water Festival, the Yupe fish market, had my secondary school graduation picnic at the seaside Base Elf, we visited the Douala Maritime Museum and participating in many boating events in Douala. During Christmas vacations in my paternal village of Mbem in the North West Region of Cameroon, we enjoyed many aquatic activities from bathing and washing clothes in the river, fetching water, and water drumming. Anyone who has had that unique joy of spending time in an African village will know what I am taking about! My secondary school was spent at the prestigious Saker Baptist College, an all girls boarding school in the coastal town of Limbe in South West Region of Cameroon. Our family loved the black sand beaches of Limbe, which CNN recently praised in an extensive coverage. My Dad, Tah Ndi Majang Amos Ngaben Bello studied Geography and Hydrology at the University of Yaounde in Cameroon and at The Hague in Holland. He was an Administrator at the Sea Ports in Douala. Dad was born in Mbem Village in Donga-Mantung Division (on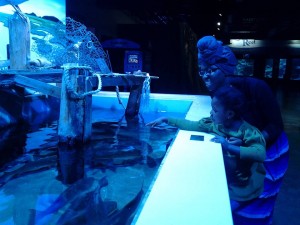 the Cameroon/Nigeria borders), which has with many rivers such as the Mantung River. Dad's father did fishing and farming. Grandpa Ngaben talked of our ancestors freely swimming into present day Nigeria, this was before the 'Scramble of Africa' and the separation of families to form African 'countries'. My maternal grandfather Papa Christophe Bienvenue Ngassa worked as a government delegate in charge of fishing and hunting licenses in Obala Cameroon's rainforests. I look back and fondly remember grandpa Ngassa's visits to Douala with gifts of all kinds of fish and meats. Today, a third generation of Bellos are continuing to explore and thrive in the Maritime field. Unlike the males of our family's maritime past, this generation of Bellos in maritime are …women! Starting with me, as a teenager, my very first job was as a summer intern at ONPC now known as the Ports Authority of Douala. I returned to ONPC for many summer internships during my high school years. My sister Rita Bello did her university thesis on Sea Port Administration in Cameroon. While another sister, Manuella Bello has a Bachelor's Degree in Maritime and Transportation Management and is a seasoned professional in the maritime industry. So, though the desire to share our family's maritime heritage was a strong motivation, a book on Black scientists sparked my niece's curiosity in aquatic life. You see, last December, my niece Kayla and I, participated in the annual Tulsa Kwanzaa Celebration organized by Ms. Latimer of the African-American Resource Center at the Tulsa Public Library. Several books were given out as favors; one of the books on Black scientists caught Kayla's eyes.  Astonishingly, of the five scientists highlighted in the book Kayla was most fascinated by the story of the great Black Marine Biologist Dr. Ernest Young. Amazing Kayla too may have caught the Bello aquatic bug! After reading the book, we ventured to the Tulsa based Oklahoma Aquarium.  I mean, where else in the frigid winter can one show a child fishes and other maritime life? Where else can a child have dreams of being a marine biologists or a veterinarian? Furthermore, consider fishing as a recreation? To our great dismay, the Oklahoma Aquarium has never had a Black History Month event, even in its 10 years of existence. Additionally, its gift shop has zero books on Black scientists not even Dr. Ernest Just, who while a biology professor at Howard University, co-founded the 100+ old Omega Psi Phi Fraternity. With the national cry of Black children and low outcomes of not graduating high school, let alone majoring in college sciences, how can these STEM related institutions that get tax dollars, get away for so long with little or no outreach and culturally sensitive programs for the Black community?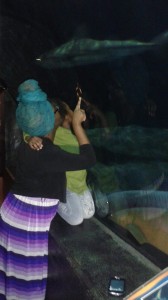 Its a good thing that Kayla's interest in aquatic life was sparked by a Kwanzaa Book donation at the library and her family's heritage. What about other Black kids who couldn't get books on scientists or who may not have family members to nurture such interests? They depend on our tax dollars to reach them, and aquariums, that do not have Black History Month events and Black themed books in their gift shops, I believe  are failing such kids and failing America as a whole. Thus we as a country cannot fully fulfill President Obama's wish to out-perform and out-innovate the rest of the world, when (some) scientific institutions are not actively engaged in African American outreach and inclusion. Makes me wonder, how many other aquariums across the US will not have Black History Month Events in 2014. What motivations does the Oklahoma Aquarium need to celebrate African American heritage? Ironically, could it be that my associates were right? Do aquariums not cater to a diverse base? Should obtaining aquarium membership be only for White families? Hmmm. *Sylvie Bello is Founder and CEO of the Cameroon American Council, the leading national African Immigrant Advocacy Organizations in the USA. She was recently recognized by the Cameroon Association of Tulsa for her  outstanding community work. When Sylvie is not advocating on African immigrant priorities in immigration, health, education,and food policies, she is a volunteer at the Walters Arts Museum, the Shakespeare's Theatre Company and the Ford's Theatre. Sylvie's eclectic post-college life includes being an Interior Decorator, Accounting/Finance Manager, , Presidential Campaign staffer, TV Reporter, Non-Profit Executive and Leadership roles on the boards of her sorority Omega Phi Chi Multicultural Sorority and the board of her boarding schools alumni (Saker Baptist College and CPC Bali).Sylvie splits her time betweenTulsa, New York City,and Washington,DC. Sylvie Bello can be reached via email: sylviebello.dc@gmail.com ,Twitter: @CamAmerCouncil ]]>