Central Africa's tenacious new interim leader
<![CDATA[By Christian Panika in Bangui et Célia Lebur in Libreville*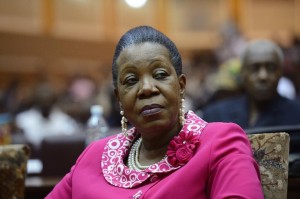 Bangui (Central African Republic) (AFP) – Catherine Samba-Panza, the affable mayor of the Central African Republic capital Bangui who was chosen as the troubled country's interim president on Monday, is known for her tenaciousness.
 Following the election by the transitional parliament — in which she edged out Desire Kolingba, the son of a former president, to become the country's first woman leader — she called for an end to violence by the mostly Muslim Seleka ex-rebels and Christian self-defence militias known as anti-balaka (machetes).
"I'm launching a resounding appeal to my anti-balaka children who are listening to me: Show your support for my nomination by giving the strong signal of laying down your weapons," said Samba-Panza, who is Christian but did not campaign on a religious platform.
Born in Chad, the daughter of a Cameroonian father and a Central African mother, Samba-Panza represents the country's diversity, which previously was not a source of conflict in a long history of coups, attempted coups and army mutinies since independence from France in 1960.
But the peaceful coexistence between majority Christians and the 20 percent of the population who are Muslim was shattered when the Seleka rebels overthrew the government and installed their leader as the country's first Muslim president in March.
After the coup, ex-rebels went on a rampage of killing, rapes and looting; Christian communities responded by forming self-defence militias and attacking Muslims.
Samba-Panza said Monday she would be "the president of all Central Africans, without exclusion" and said her top priority was "to stop people's suffering".
The 59-year-old studied law as a young woman before setting up an insurance brokerage in a country where corruption is rife and business capacity is weak.
Observers say her smiling demeanour conceals an intense rigour, while her hostility to corruption is well known in the capital.
"She is someone who comes from the private sector, who works," said a Western source.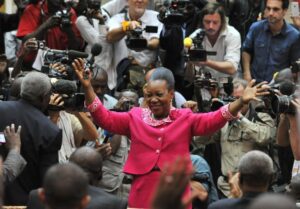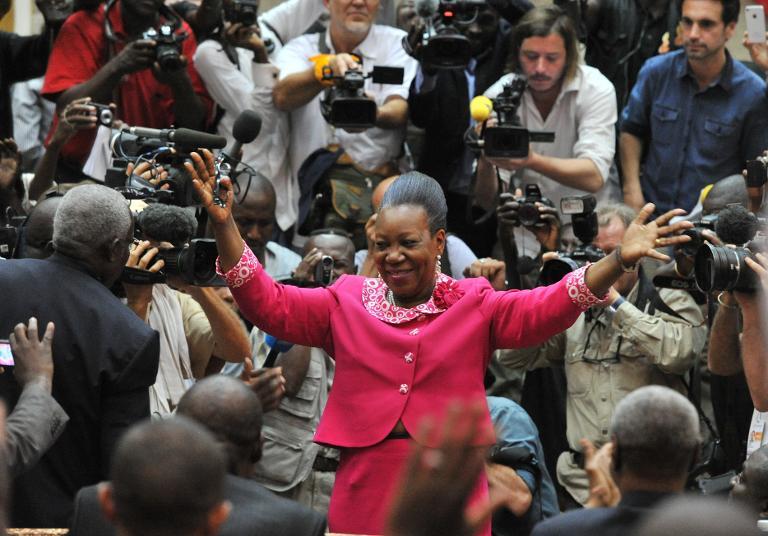 Samba-Panza has long fought for equal rights for women as well as for the rights of victims of sexual violence.
She entered politics in 2003 after then president Ange-Felix Patasse was overthrown in a coup by Francois Bozize — himself ousted last March by rebel leader Michel Djotodia.
At the time Bozize made her the vice president of a national reconciliation conference.
She made her mark by reconciling David Dacko — the country's first post-independence president as well as its third, from 1979 to 1981 — with his sworn enemy, then prime minister Abel Goumba.
Djotodia named her mayor of Bangui after his rebels ousted Bozize's government last year.
As the country descended into bloodshed, she used the post to push for peace between Christians and Muslims.
Last month, at the height of the inter-religious violence, she persuaded an angry group of Christian fighters threatening to kill five Muslim civilians to instead set them free.
She is married and has three children.
*
AFP
]]>