A Salute to Tabu Ley Rochereau a monument of African music
By Emmanuel Zelifac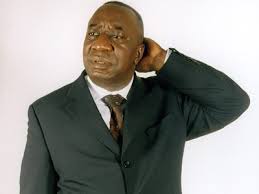 As Africans and the world celebrate the passing of Nelson Roxihlahla Mandela, we must also salute another great son of Africa-Pascale-Emmanuel Sinamonyi Tabu ,aka Tabu Ley Rochereau. The global iconic status of Mandela meant that the celebration of his extraordinary life eclipsed whatever respect was paid to this other life.
An old African adage holds that when an old one dies, it is akin to burning down a library. African culture and especially its music has lost one of its great libraries.
Congolese song writer and singer, Tabu Ley has passed away. He was in a class of his own, and could only be compared to the likes of Franco Luambo Makiadi, and Joseph kabasele. It is popularly acknowledged that Wendo "Papa Wendo" Kolossoy was the creator of modern Congolese rumba, and its more recent variation, soukous. The likes of Franco, Kabasele, and Tabu Ley and their respective bands took the genre to its apogee.
Pascale-Emmanuel Sinamonyi Tabu was born in 1937, in the then Belgian Congo, in the region of Bandandu. The great vocalist Ndumbe "Pepe Ndumbe" Opetum also hailed from this region.
According to an interview Tabu Ley gave a few years ago, he started singing at the age of Ten (10) in the church choir, at baptisms, and at birthdays. By the late '50s, he decided to make music his profession, and threw in his lot with Joseph Kabasele.
In 1956, he joined L'ochestre African Jazz, of Joseph "le grand Kalle" Kabasele.  He took the artistic name of Rochereau, after the French general Pierre Denfert-Rochereau, whom he had learnt of in school. He would play in this band with guitar maestro Dr. Nico Kasanda. This was at the height of the push towards independence, Rochereau would take part in the independence hit songs "independence cha cha" , and "table ronde" . These songs will become sound tracks in the movie "Lumumba". His presence in African Jazz would come to an end in the early sixties.
By the year 1963, Rocheareau would split from his mentor, Kabasele. Together with Dr. Nico kasanda, he will go on to create a new group. This new group he called Africa Fiesta. A notable song from this period is the hit "Africa mokili mombimba". However, due to artistic differences with Nico, this collaboration lasted for only two years. Rocheareau split from Nico and went on to form his own band.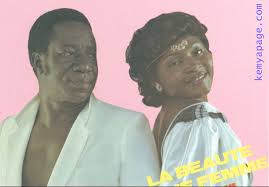 This was the era of the great bands. He called the band Africa Fiesta Flash, also known as Africa fiesta national. One of the well known names in this group was Sam Mangwana, a Congolese singer and song writer, of Zimbabwean and Angolan parentage. Some others were Faugus Izeidi, and Michelino. Some of the songs of the era included "Maria Rosa", also "Femmes Africaines". During this period, in the late sixties, Rochereau became the first black African musician to give a concert at the famed Parisian arena, "l'Olympia". He was in his late twenties.
In a bid to make a complete break from the past, Rochereau, in 1970, changed the name of his band. African fiesta national became l' orchestre Afrisa international.  A young  Jules Shungu Wembadio Pene Kikumba , Aka Papa Wemba, would become a member of this group.  Ndombe "Pepe Ndumbe" Opetum was the lead vocalist, before joining rival band OK Jazz, led by Franco. Kusala Yondo, aka Yondo Sister began her career with Afrisa International in the 1970s, as a dancer.
Rochereau and Franco, accompanied by their respective bands became the most popular in the Congolese music scene. Fans all over Africa were dancing to the syncopating rhythms of their music. The rivalry between these two, Rochereau and Franco, was an open secret.  Despite this open rivalry, two would collaborate on the album, Omona Wapi, produced in the late '70s, featuring the hit title "lettre a monsieur le directeur". Some other songs of the duo included "lysanga ya baganga", "linga mobali na yo", also "kabasele memorial" sung in honor of Joseph Kabasele, after Kalle's death.
During this period, Afrisa internaltional would also pelt out many hit songs: "Sorozo"," kaful mayay", "aon-aon"," mose kenzo"," ponce pilate".
Equally, this was the era when Zairian dictator Joseph-Desire Moubutu instiuted "Zairisation", a policy marked by "Authenticite", a return to authentic African roots. Just as Mobutu changed his name to kuku Ngbendu Waza Banga, Franco's to Luambo Luanzo Makiadi,  Rochereau too Africanised his name , and from then on became Tabu Ley. Hence Tabu Ley Rochereau.
Tabu Ley , within the frame work of Afrisa International, would nurture many upcoming musicians, including Faya Tess. However, singer and songwriter,M'bilia Bel would be the name that will always be associated with Tabu Ley. The duo is probably one of the best male-female collaborations in African music annals. M'bilia's song "Nakei Nairobi" (I am going to Nairobi) forced the Kenyan government to lift a ban that prevented Kenyan radio stations from playing foreign music. Other songs like "shawuri yako", "tonton skul","cadence madanda" were great hits all over the African continent.
Tabu Ley took part in the salsa project, Gomba salsa, by the group Africando, in which he performed one of his old songs, "pitie".  In all Tabu wrote, or took part in hundreds of songs.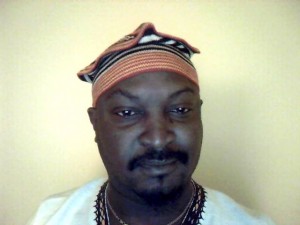 In his personal life, Tabu was a true African polygamist. He is said to have fathered close to a hundred children. He had more than one wife. He is thought of having briefly been married to M'bilia Bel. She bore him a daughter. Among his many children is French rapper Youssoupha.
In the '90s, after the fall of the fall of the dictatorship of Mobutu Sesse Seko, Tabu Ley became a minister. He later joined the transition parliament created by President Joseph Kabila.  In 2005, Tabu Ley became the vice governor of Kinshasa.
During his life time, he was made honorary knight of Senegal, and made officer of the national Order of the republic of Chad.
In 2008 Tabu suffered a stroke. He never fully recovered. While undergoing treatment at saint- Luc hospital in Brussels, Tabu Ley Rocheau gave up the ghost on the 30th of November 2013. A fortnight before that, he had turned 76.
As the fortunes of Africa change in many dimensions, we must salute the great contributions of people like Tabu Ley. Through music he flew the flag of Africa high, very high and falls in the class of others like Franco, Fela, Miriam Makeba, Manu Dibango,Rey Lema and others. His talent and contributions towards modern Africa through music deserve recognition. Adieu to the Artist