Is South Africa Losing the Battle?
By Jayaseelan Naidoo*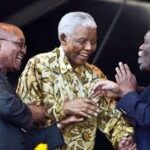 We are the biggest economy in Africa and a third of sub-Saharan GDP. Africa's average global governance index improved almost 8 times more than the country we freed under the leadership of Mandela, according to the Mo Ibrahim index. And that, even though our national budget has quadrupled to R1.1 trillion over the last 12 years. We have squandered our political and social capital. We are the not the case of exceptionalism we once were. Nor are we the model of good governance.
The Mo Ibrahim Foundation defines governance as the "basket" of the political, social and economic public goods and services that any citizen living in this century has the right to expect from his or her state, and that any state has the responsibility to deliver to its citizens. The Index scores African countries on their progress in four categories: Human development, Participation and Human Rights, Sustainable economic opportunity, and Safety and the Rule of Law.
94 percent of Africans living on the continent are living in a country where global governance has improved. But at the same time of better human development and improved economic opportunities, security and rule of law have deteriorated at the continental level in 32 out of 52 countries. "If this deterioration is not turned around, it could signal an era where, despite fewer regional conflicts, we will see an increase in domestic social unrest across Africa," warns Mo Ibrahim.
For South Africa it is an acid test of our governance. We should rank number 1 on this Index, not number 5. But growing youth unemployment, the crises in health and education and the rising tide of corruption especially at local level impacts on delivery of the public goods. Add to this the rampant inequality and poverty and shocking events like the Marikana massacre, the violent service delivery protests every day and you have a toxic Molotov.
Mo Ibrahim specified that, the Index presents a mixture of overall progress but also of increased complexity," as it showed vast differences between countries and highlighted the challenges faced by governments in sustaining that progress."
At a more granular level, the 2013 Index shows many social indicators, related to Workers' rights, Freedom of expression and Human rights are declining.
We see a breakdown of legitimacy of leaders at a local level. Communities believe that violence is the only language that will get leaders to listen and solve legitimate grievances. And we should not be surprised that social cohesion, participation and the rule of law is now under threat as demonstrated in the Index.
Another continental trend shows that half our population in Africa is under 19. By 2035 our potential workforce will be bigger than China's or India'. By 2050 we will represent a quarter of the world`s population. That is a demographic dividend if we use this data to plan and allocate resources to creating viable pathways for our youth out of the poverty and joblessness they face today.
As Hadeel Ibrahim says, "These young people of Africa are our developmental army, the people who are going to transform the futures of our countries. We need improve their rights to skills, technology and build the 21st narrative on job creation, livelihoods and entrepreneurship or social instability and conflict will increase."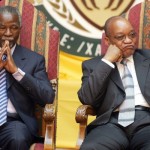 Former Irish President Mary Robinson, a Board member added, "The focus of the MDGs [millennium development goals] is perhaps showing through. The weakness of those goals is they didn't address rule of law and human rights. As we focus now on sustainable development goals, we need to bring in factors that address these issues. Health and education are important, but it's worrying that the very issues not improving are the ones that bring social cohesion and peace. There are real challenges there."
The Index also shows that the gap between the best and worst performing countries is increasing. The Foundation hopes that countries and regions can learn from each other. The good news is that post conflict countries like Sierra Leone, Rwanda, Angola, Burundi and Liberia show the biggest improvements in governance since 2000, while Madagascar, Eritrea, Guinea-Bissau, Somalia and Libya have deteriorated the most over that period.
Lastly the Mo Ibrahim Prize has not been awarded this year. In seven years the prize has been given three times to African Heads of State who have left office. Former South African president Nelson Mandela is an honorary laureate even though he had left office before the prize was inaugurated. The prize, the richest in the world, is $5 million once of and then a yearly award of $200 000 for the remainder of the person's life. "We hope that those who aspire to the prize will live up to the standards of our 3 Laureates: former President Chissano of Mozambique, President Festus Mogae of Botswana and President Pires of the Cape Verde" said the Prize Committee Chair Salim Ahmed Salim.
Does this mean that Africa has failed the leadership test?
The answer is simply no. But relinquishing office after electoral defeat is surely the bare minimum we should expect from our leaders; it's hardly a mark of excellence. The Prize is awarded to exceptional leadership while in office, not just to the mere act of stepping down voluntarily. I seriously doubt that if this prize existed in Europe or North America it would have been given to any head of state in the last seven years.
But there is a way forward for our leaders. "The Index is the most accurate picture of what is going on in Africa, based on data, not personal views or political bias," said Ibrahim. "This is reality, a mirror put in front of Africa. This is not a time for African pessimism or optimism. These things are fashionable. This is the time to be realistic and stick to facts. We're calling for Afro-realism."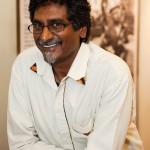 Former President of Botswana Ketumile Masire said, "The public should use this as a tool to check the performance of their governments. We need governments to use these data as something to help them to assess themselves and how the situation can be improved."
The Index provides a clear roadmap to the success and competitiveness of African countries in improving governance and with it the desired reward of the Mo Ibrahim Prize. But we aim to raise the bar even higher next year as we focus on future trends relating to inequality, social and economic inclusion, poverty and quality of public services at a more granular level.
The people of Africa deserve the restoration of human dignity. The index is our measurement of that commitment to justice.
Disclaimer: Jay Naidoo sits on the Board of the Mo Ibrahim Foundation
*Source Huffington Post  .Jay Naidoo is Former anti-apartheid activist; Chairman, GAIN.
Follow Jayaseelan Naidoo on Twitter: www.twitter.com/https://twitter