Africa Rising? Whose Africa?
By Jay Naidoo*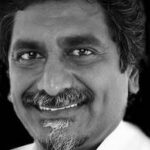 "We are exhausted by the talk, talk and talk. Our lives are littered with the broken promises of leaders. Our current leaders are out of touch. We are the richest continent under the ground but we are the poorest in the world. It's time for leadership and governance. It's time the older generation moved out of the way. Now is our time and we need a plan, we need implementation and we need our citizens to be at the centre of development. Integration is now a priority. We have to break down the barriers to free movement of trade and people on our continent. We need integration of infrastructure in transport, electricity, finance and other key sectors."
These were the demands at Voices of Youth at the Mo Ibrahim Foundation Annual Governance meeting in Addis, Ethiopia this past weekend. Our meeting is at the African Union headquarters, the seat of political power in Africa. There is impatience and anger out there that reminds me of my youth. Half the population of Africa is under 20. By 2050 a quarter of the world will be African and by the end of the century half the young people in the world will live on our continent.
This demographic dividend could place Africa at the centre of the global economy. The strategic use of our natural assets; a third of the mineral wealth of the planets, nearly two thirds of its remaining arable land, a fifth of the global land mass and 15 % of its forests could be the engine of new global growth path. And like in telecommunications we could leapfrog the smokestack and resource economies of old into a new green growth trajectory that makes the 21st century an African one.
But what is to be done? By whom? And which are the critical questions we need to answer?
Governance and leadership lies at the core of our challenges. The consensus is that good governance is not some academic pursuit. It's about the right of our people to electricity, quality education and health and basic services like water, sanitation, economic opportunities, rule of law and human rights.
There is no African model or western model or Asian model. Human rights, are human rights, are human rights. We need governments to respect the fundamental human rights of all citizens. While human development and economic opportunities in Africa have improved somewhat, security and rule of law have deteriorated at the continental level in 32 out of 52 countries. "If this deterioration is not turned around, it could signal an era where, despite fewer regional conflicts, we will see an increase in domestic social unrest across Africa," warns Mo Ibrahim, rightly.
At an economic level trade in the last ten years has quadrupled to over US $3 trillion between Africa and the world. But it still remains miniscule at about 4 % of global GDP. Our challenge is that we remain a fragmented continent of 54 countries and do not use our collective bargaining power as a continent. Our growth is driven largely by the commodities boom. And the successful growth stories of the past decades have not addressed jobs, poverty or social inclusion.
A quarter of Africa is malnourished and 40% of our children under five are stunted, suffering irreversible physical and mental developmental harm. As urban migration grows at a phenomenal rate, three out of five people are living in urban slums.
Dr Nkosazana Dlamini-Zuma, Chairperson of the African Union Commission, speaking at the conference opening reiterated, "The narrative should be about tomorrow. It must be our narrative. We mustn't hide anything; we mustn't exaggerate anything. But we must tell our own story. It is in our hands to transform Africa into an integrated and prosperous continent."
She continues to explore the economic opportunities that lie ahead, "To the Green Economy, we must add the Blue Economy, namely maritime resources and the all economy around the maritime industry. But we need a skills revolution that allows us to build this new growth trajectory." With over half the youth on our continent without basic skills this is a major bottleneck. Clearly we need industry, academia and government to align our education investment with our new growth path and industrial strategy. And the technology revolution gives us the ideal platform for this.
I have heard Mo Ibrahim decry, on countless occasions, "We do not understand our strength as the fastest-growing telecommunications market in the world. We have 750-million users today. Do we have a single telecommunications equipment supplier on the continent? This would never have happened in China. They have forced companies to open manufacturing plants there and to transfer technology and skills to Chinese people."
We end up as only a supplier of raw materials. Our African intellectual resources end up in the developed world, strengthening the stranglehold global companies have in relation to us. Our countries become markets for manufactured goods and services from developed economies.
Integration is now a priority. We have to break down the barriers to free movement of trade and people on our continent. We need integration of infrastructure in transport, electricity, finance and other key sectors.
"We have the policy space to do this. Let us not play the blame game. We cannot imitate the past. We need political commitment and sophistication. We need data to drive the policy, law and regulation," says Carlos Lopez, the head of the UN Economic Commission on Africa.
Kumi Naidoo, executive director of Greenpeace International taking the stage on the opening night, stakes the claim to legitimacy that civil society demands, "We are citizens and demand concrete steps to tackle poverty and inequality. We are ready for engagement with our governments referring to joint action taken with the governments of Senegal and Mozambique to protect fishing livelihoods of coastal communities that led to a ban on large scale trawling that that had depleted fishing stocks in those countries."
The themes converge. Working together with respect for human rights and justice, the rule of law and good governance and accountable leadership could leapfrog Africa into the 21st century. "We can lead the green economy with the right action and investment. Africa will bear the brunt of climate change if we do not take co-ordinated action", adds Kumi Naidoo
Half the population of Africa lives in seven countries; Nigeria, Ethiopia, Egypt, DRC, SA, Tanzania and Kenya; these are our economic hubs. What happens in these countries will determine the future of our continent.
Bineta Diop, from Senegal, and the formidable founder of Femmes Africa Solidarité, captures the human values we need to put in the centre of our narrative, "We have to relate the growth in Africa to the lives of women and children living in the refugee camps of DRC. We need leadership from the heart as well as the head. Our governments must be held accountable for education especially for young girls. Women produce 80% of our food in Africa and yet they own less than 1% of land. Empower women and harness the indigenous knowledge they have. They know the land, the water and the crops."
Is it not the time to put aside our differences and to focus on what our shared interests should be: serving our citizens and making the right decisions for the future generations, working together?
For Africa to genuinely turn the corner, there will have be some tough decisions to be made in our near future; these decisions require patient, wise leaders that understand the people's interest must always be first. We need real action, not more rhetoric. The people of Africa are tired of rhetoric.
*Source Daily Maverick.Jay Naidoo is founding General Secretary of Cosatu, former Minister in Mandela Government and Chair of a GAIN a Global Foundation Fighting malnutrition in the World. You can also visit hisFacebook Page orwww.jaynaidoo.org.