"Africa has big opportunities for small and medium size US companies."
–Jordan Garcia Honorary Consul of Guinea in California
By Ajong Mbapndah L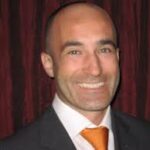 It is a mistake to think of USA investments in Africa only in terms of mega million projects says Jordan Garcia the Honorary Consul of Guinea in California. Making the case for investments in Guinea, Garcia says US small and medium size companies will be amazed at the business opportunities available to them. Appointed in 2012 by the Government of Guinea, Jordan Garcia offers talks about the investment climate in Guinea, his functions, the Alicante Group he heads and more in an in an interview with Ajong Mbapndah L
May we know how you became honorary consul of Guinea Conakry and what your functions entail?
The Government of the Republic of Guinea Conakry in February 2012 appointed me. I have good relationship with many governments in West and Central Africa. I am the official representative of the Republic of Guinea to California, I assist the Guinean citizens, I facilitate trade and friendship between the peoples of the US and Guinea Conakry.
As Honorary Consul what is it you can tell people about Guinea as it stands today?
Guinea is back to the international scene after decades of silence. We have very good relationship with the US Government. We have a young democracy and the entire country wants to move forward. We are ready for business. There are more opportunities in Guinea Conakry and Africa now than in Europe and in the US.
In terms of achievements are there any that standout since you started your functions?
People talk again about Guinea in Los Angeles and California, one of my main goals was to promote Guinea here in the State and to tell officials and business people we are ready for business.
The First Lady of Guinea her Excellency Mrs. Djene Kaba Conde came to Los Angeles in April, it was a great moment for our two countries.
More delegations and high officials will come to California and we are working on developing some partnerships. I have regular meetings with officials and business leaders in California. We went with the Ambassador of Guinea to Washington DC Blaise Cherif to promote Guinea Conakry through cultural events in the US, we are talking about expo and cultural fairs but like you know we need to get help and sponsors.
You are also head of the Alicante Group; can you tell us more about the Group?
Alicante group is a consulting company specializes in Sub-Sahara Africa, we help companies who want to do business in Africa and we promote some countries here in the US.
The difference with our group and others is that we have an African background and vision.
We are probably one of the few consulting companies in the US which have direct access to Presidents and Ministers around Africa. Our contacts are in Africa.
With your corporate or business background, what are some of the most lucrative sectors that you may recommend for companies both in the U.S and Africa to invest in?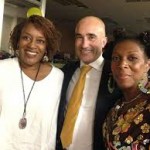 I will say energy, agriculture, infrastructure and new technology. Africa is also a place where we can find "real" organic product. It is a good time to partner with some local farmers. We now have  a middle class looking for new products, better restaurants and luxury items like cars,Porsche for example is looking to develop is business in West Africa.
Each time we talk in the US about opportunities in Africa we always talk about mega million projects, I think it is a mistake; there are also big opportunities for small and medium size US companies.
And the investment climate in Guinea how is it, what are some challenges interested investors should expect to face?
Like you know Americans don't know Africa very well, I think for American investors the first challenge is to know how to do business in Africa, to understand the culture to know its history, to know its people. You need to love this continent first.
One of the major challenges in Guinea Conakry it is a lack of infrastructure, poor roads, bad access to Internet, everything take much more time there than here. It is a different way to do business but things are changing.
The investment climate in Guinea Conakry is getting much better, we just open our first 5 Stars Hotel in Conakry the Hotel Palm Camayenne, Emirate Airlines just open an office in the Capital. Many investors from Asian and the Middle East are coming every month and are interested in Guinean business opportunities.
To those in the USA who are still nervous about Africa what can you tell them based on your experiences about Guinea and the rest of the continent?
I will tell them opportunities are now in Africa, China, India, Brazil and Turkey understand this. If you wait here for business you are going to wait a long time. In Africa business is face to face. It is like everywhere you need to find good partners and it is not via Internet you will find them.
I think the US now needs Africa to keep growing. Africa is a huge market and the US for many years completely ignore it, we are just slowly waking up, it is new for US companies and most of the companies don't know how to approach it.
The only way for US firm to compete in Africa is to establish win-win partnership. The times when firms only thought of Africa in terms of raw materials are over.
There is no reason to be nervous we all come from Africa (joke).