Uganda: Museveni in Trouble? FUF Shifts Gears In Bid for Regime Change
Freedom and Unity front (FUF) – Situation Analysis Report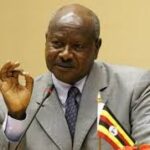 From now until the liberation of Uganda from the corrupt and dictatorial regime, Freedom and Unity Front (FUF) will be publishing regular Situation Analysis Reports, with the view to informing Ugandan citizens and the entire global community of the political and socio-economic situation in the country, as well as providing updates on the progress of the struggle to free the country from repression.
You are all welcome to the first FUF Situation Analysis Report focusing on the latest developments in Uganda, which indicate a clear worsening of the political climate and the desperation and panic within the regime, resulting in widespread state persecution and intimidation of the people of Uganda.
Analysis Focal Points:
Visible deterioration of the political and economic affairs of the country, amid growing regime intolerance.
Population purge and repression by Museveni regime under false pretences of clamping down on ADF, M23 rebel recruitment and camps within Uganda.
Deliberate sowing of disharmony within the Uganda People's Defence Forces (UPDF) and the related purging and arrests of military officers suspected of sympathising with the growing anti-regime opposition.
Visible deterioration of the political and economic affairs of the country, amid growing regime intolerance:
The current situation in Uganda is a real cause for concern. Freedom and Unity Front (FUF) would like to alert all Ugandan people to the impending political implosion and catastrophic disharmony resulting from the deliberate divisive and ill-intentioned approaches being deployed by Yoweri Museveni in his single-minded  determination to hang on to power
In the last few months, President Museveni has proved utterly incapable of running the country in an effective and meaningful way.
The country's economic development has ground to a halt and the financial state of affairs has totally crashed.
Civil servants, as well as police and army service men and women are not being paid their salaries and allowances, leading to widespread suffering and frustrations.
The country is grinding to a halt, with country-wide labour strikes, and a growing state of chaos in sensitive institutions like the army and the police, where service men and women are deserting by the thousands.
The health and education services are non-functional health.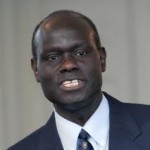 Every homestead across the nation is engulfed by calamitous poverty and the consequent inability to feed families, take children and young people to schools, colleges and universities.
The state of corruption in Uganda in recent times is indescribable. According to a newly published Human Rights Watch report titled 'Letting the Big Fish Swim: Failure to Prosecute High-Level Corruption', "…the lack of political will has crippled Uganda's anti-corruption institutions, undermining their efforts through political interference, harassment, and threats."
Unemployment is destroying the majority of Uganda's youths, who now feel imprisoned in a state of helplessness, without hope and faith in possible improvement of their lives under the current political leadership.
In the meantime, land-grabbing scandals have become a daily occurrence, as powerful individuals within or linked to the first family help themselves to huge chunks of land after evicting thousands of local resident using large deployments of police and Special Forces Command operatives. The latest stories from Sembabule involving Kellen Kayonga, the sister to Joviah Saleh the wife of Museveni's brother General Salim Saleh, where land spreading across six villages is being grabbed is just one example of the intensified lad grabs around the country.
The political situation in the country has broken down irretrievably. So messy is the political environment that the majority of Ugandan citizens are now demanding for an immediate change in the way the country is being managed.
Very few Ugandans are left with any trust in the situation being rectified through the 2016 electoral process. Already most opposition parties, key civil society organisations and simple people on the streets do not believe that the 2016 elections will deliver anything of value, other than entrench political animosities and the repressive autocratic rule of Yoweri Museveni.
To add to the commotion, senior leaders and cabinet ministers are now speaking out on a daily basis against what they see as a very dangerous culture of intolerance and repression by the ruling regime against any Uganda who dares to criticise the defective way the affairs of the country are being managed.
In recent weeks, the clampdown on those suspected of nurturing any type of sympathy towards the emerging freedom struggle.
Population purge and repression by Museveni regime under false pretences of clamping down on ADF, M23 rebel recruitment and camps within Uganda
As Uganda's political and socio-economic circumstances go from grave to catastrophic, the Museveni regime is intensifying its repressive actions against the people of Uganda.
Innocent citizens are being arrested in their hundreds on mere suspicion of being anti-Museveni. These include civilians as well as military personnel serving within Uganda and on external missions, especially in Somalia.
Reports reaching the intelligence department of Freedom and Unity Front (FUF) confirm on-going widespread regime purges of the populations in many parts of Central, Western and Northern Uganda, with particular focus on the home communities of the leaders of the newly established FUF.
The regime's repressive and intimidatory actions in places like Sembabule in Buganda and several areas of Lango, Acholi, Ankole and elsewhere, are aimed at sowing fear in the citizens of Uganda so that they do not support the struggle for change.
All this is being disguised under the pretext of countering recruitment and training drives by the Congolese rebel group M23 as well as the supposed Ugandan rebel outfit, ADF.
Government operatives have been seen taking photos of villagers and intimidating them with threats that their photos will be taken to newspapers to show proof of their support for FUF.
 Freedom for Unity Front (FUF) has been informed that peasants are being framed and wrongly accused of being rebel sympathisers.
The regime is so worried and in in total panic that it has been sending ministers like Okello Oryem to rush to their home villages to frighten the population with threats of dire consequences should they join or show support to Freedom and Unity Front.
Okello Oryem's recent rants in Kitgum were also meant to frighten the people by sowing inter-ethnic hatred and animosities, but reports reaching FUF show that the people of Kitgum gave him and his boss Museveni the cold shoulder.
As if that was not enough, the regime is also resorting to arbitrary closures of peoples businesses citing collaboration with FUF. The closing down of the foreign exchange bureaux shops in the Kampala city suburb of Bugolobi and along Entebbe road were the beginning of a systemic purge of the business fraternity, who in actual fact have nothing to do with the liberation struggle.
The business community purges, have been followed by kidnappings of suspected rebel collaborators, who actually were no more than simple people going about their daily business. For example, two people Kenya, whose names can't be revealed here, as their relatives continue hunting for them, were grabbed in the border town of Busia and their whereabouts are still unknown.
Calling London a crime
FUF has established that in recent days the police and Special Forces Command covert agents raided houses in Kampala and arrested many people, who until now are still being held in safe houses. The crime they committed? That they were monitored calling United Kingdom numbers. Currently, a number of FUF leaders are based in the UK.
It is worth noting that hundreds of thousands of Ugandans have relatives who work in UK. They is now a total scare in the population, as they can no longer readily reach their loved ones.
Deliberate sowing of disharmony within the Uganda People's Defence Forces (UPDF) and the related purging and arrests of military officers suspected of sympathising with the growing anti-regime opposition.
The rampart persecutions and intimidation of innocent Ugandans is also being felt deeply in Uganda's military, police and security services. For example, officers, men and women in uniform were warned to stop calling London. There is now a blanket ban on communication between soldiers and their relatives in UK. The regime fears that soldiers might be able to contact FUF leaders like General Sejusa, Colonel Ogole and others.
In addition, divide and rule tactics designed to set soldiers against soldiers, rank and file against officers, and military citizens against civilian citizens, are now being deployed, in a ploy meant to disorganise and weaken the military. The end result is meant to sabotage any organised action by disaffected and disillusioned service people.
Freedom and Unity Front (FUF) condemns the arbitrary arrests, kidnappings, and the other totally unjustified intimidation methods being used by the Museveni regime against innocent citizens.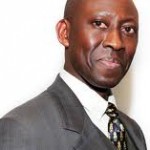 FUF calls upon the international community to condemn the wanton human rights violations by the Museveni regime, which actions are causing immense fear and alarm within the entire population.
FUF believes that Ugandans deserve to live a better life, in a country where democracy and respect for human rights is the norm.
 Way forward for Ugandans
The solution is for Ugandans to set themselves free from Museveni's adverse violations of the people's rights.
What the regime must know is that it is exactly because of these types of anti-people actions that Freedom and Unity Front (FUF) has launched the struggle for liberation.
The people of Uganda have decided to come together in order to put an end to political repression and dictatorship.
Unfortunately for Museveni, instead of the people being subdued and frightened, they are seeing Freedom and Unity Front (FUF) as a liberation tool that has come to free them from oppression.
Signed: Dr. Vincent Magombe
Press secretary, Freedom and Unity Front (FUF)