As Uganda Clocks 51, New Opposition Group emerges to challenge Museveni
 The Freedom and Unity Front sets eyes on a new Uganda
 Freedom and Unity Front
Fellow Ugandans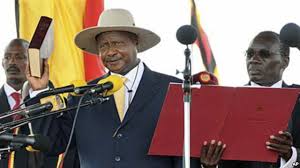 It is with great honour and privilege that we in the Freedom and Unity Front (FUF) congratulate fellow Ugandans on this 51st Independence anniversary of our country. Normally, this should be an occasion for celebration. However, with so many of our fellow citizens languishing in inhuman prisons and detention centres, thousands killed or displaced needlessly, and thousands dispossessed of their land and means of livelihood, we empathize and sympathise with those who have lost their dear ones, and with all those who have suffered abuse and dehumanisation at the hands of the current decadently corrupt regime that rules by fear.
Freedom and Unity Front came into existence after Free Uganda (FU), Citizens in the Defence of the Constitution (CDC), and several other organisations and individuals came together to unite under the umbrella of a new political organisation, now known as Freedom and Unity Front (FUF).
The various organizations and individuals who have constituted themselves into FUF, came together conscious of the recent history of our country. That history tells us that our people have experienced both social peace and prosperity and massive violations of human rights under different regimes since independence. Aware of this history, are determined to work relentlessly to inspire our people with hope and faith in the country that Winston Churchill once described as the pearl of Africa. Because most of the suffering, the grinding poverty and the desolation that stocks the land are the result of poor governance by corrupt and self-centred leaders, we can, through our conscious and collective efforts, bring an end to them and open a new chapter in the history of Uganda.
It is therefore timely, for purposes of freeing our Motherland, that Ugandans of good will, both living inside Uganda and those abroad, and belonging to different political organisations and ideological groups, have come together on this 9th day of October to offer a Single Organisation – henceforth referred to as Freedom and Unity Front (FUF)
This new political organisation has been formed by all those, with a high sense of purpose, history and determination, and a desire to transcend the divisive and criminal actions that have over the years threatened the very existence of our country.
This organisation being announced to Ugandans and to the entire world is a liberation front with concrete political, moral and ethical values.
It comes to transcend tribe, cynicisms and all the old tested tendencies of causing disunity among the people of Uganda.
It stands for political freedoms and democratic pluralism, economic development and social justice, human rights and the rule of law, uncorrupted leadership and the effective management of all the nation's affairs, not for the few, but for all our Ugandan people, irrespective of political, ethnic, cultural, regional, religious, gender or social class orientation or standing.  .
The core mission of Freedom and Unity Front (FUF) is the total emancipation of our people in all areas of national endeavour and fostering genuine unity through a sense of collective belonging among our people. It is only when we as Ugandans are free from fear, hunger, oppression, corruption, victimization, bribery, nepotism, and united in a celebration of our diversity, will we feel proud and happy of their Motherland. It is a central mission of FUF to serve as a midwife to these aspirations.
In the consultation and deliberation that led to the formation of FUF, it became abundantly clear that Museveni's policy of divide and rule and his manipulation of ethnic and regional differences have served to make us as a people weak and easy prey to his sinister scheme to abuse power and to keep it within the small family-related cabal.
Ugandans know that the dictator, bankrupt of positive ideas and fearful of the consequences of his misdeeds, always resort to the corrupt practice of buying off groups and using them against one another. We should not forget that the money the dictator uses to buy people is not his money; the rightful owners of the money are the people of Uganda. We therefore urge you to be vigilant and do not be hoodwinked.
 FUF, armed with ideals and values that transcend the fear and corruption the dictator uses to control the population, pledge to fight day and night to disclose the evil schemes of the dictator and to foster conditions that will enable the people of Uganda to exercise their inalienable freedoms and rights to engage in activities that affect their lives and in the process to shape their destinies. Because both freedom and unity are indispensable to any meaningful life in Uganda, we are committed to work for them even at the risk of our lives at the hands of the dictator and his cohorts. Simply put, we are determined to die rather than surrender an iota of conscience and Motherland to malevolent forces.
This is what we bring on board: the courage to stand up for higher ideals that, if given opportunity, will create conditions for the enjoyment of fundamental freedoms and for genuine unity in Uganda.
We hope that, with time, all Ugandans, even those at the moment on the fence, shall realise that this is an organisation led by tested freedom lovers and fighters, and by compatriots who are passionate about unity. Through deeds and action, FUF will show not only that it is a different type of organization from those that have existed before it but also that its leaders' total commitment to change Uganda for better is qualitatively different.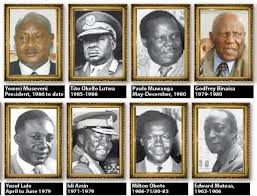 Freedom and Unity Front (FUF) therefore ask on this occasion all Ugandan citizens – our political leaders, our religious leaders, our cultural and community leaders, our women, our youths and students, our soldiers, policemen and security service functionaries, our civil servants, our rural workers and farmers, our union leaders, our business people, our intellectuals and thinkers – all our people wherever you may be – to join hands and hearts for emancipation of the country.
Please save your Motherland Uganda. Contribute to free your country from the dictatorship and from the looting dynasty. Freedom and Unity Front (FUF) will work with all our patriotic citizens to liberate our country and manage the post-Museveni transition in a way that will usher in fundamental freedoms and unity, both of which indispensable for building institutions for democratic pluralism, the rule of law, the enjoyment of human rights, social peace and sustainable development.
Freedom and Unity Front (FUF) brings the cherished values of unity, reconciliation and national healing.
We have put aside any differences among us to work together in furtherance of the noble cause of national liberation.
The vision, mission, guiding core values and political programme of Freedom and Unity Front (FUF) shall be rolled progressively to the country and the world in the months of October and November, and presented by the leadership in the near future.
A complete leadership team, organisational structure and the ethos that inform all the actions of FUF shall be unveiled any time between the month of November and December at a time and venue to be announced.
All Ugandans are welcome to be a part of the FREEDOM AND UNITY project.
The time is now for all of us to unite in noble struggle to liberate our Motherland.
FOR GOD AND OUR COUNTRY
 Signed: Dr. Vincent Magombe
Publicity Secretary
Freedom and Unity Front (FUF)
08 October 2013