Red tape and visas: How Africa's red tape is a stranglehold on cross-border trade
By Komla Dumor *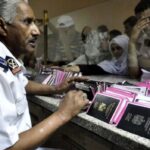 A few years ago I had an interesting conversation with an Ethiopian businessman as I was sitting at a bar in a hotel in Addis Ababa.
He had come over and introduced himself, telling me that he was an exporter of meat products and business was going well.
I asked him where his major markets were; he responded: "Mainly the UAE and Gulf region."
What about other African countries I enquired.
He gave me a quizzical look as if I was asking him a silly question.
He then explained why it was cheaper to send his products to the Gulf than across the border to another African country.
He gave me a long list of complaints from red tape bureaucracy to transportation costs and other "hidden fees".
Ironically he claimed that someone in the Gulf was re-exporting his meat with a different label to the African countries that he found too expensive to export to.
His sentiments are backed by numbers: Whereas roughly 60% of Europe's trade is with other European countries, only 12% of African trade is with other African countries.
I can relate to some of the issues my businessman friend raised.
Frank talk
I have had the pleasure of travelling to several nations across Africa – and each country has given me extraordinary experiences and there are many places that now really feel like home when I touch down: Johannesburg, Maputo, Nairobi or Lagos.
However the process of getting from point A to point B can still be a struggle.
Earlier this year I travelled to Morocco for a big African conference.
Everyone from politicians and economists to non-government activists and journalists gathered in Marrakesh for debates and discussions about Africa's future.
The week-long event was well attended and wonderfully engaging, with a lot of frank talk.
While the general tone of these discussions was quite optimistic there were some legitimate gripes.
One issue which was not the headline topic of any panel discussion but was talked about nevertheless was travelling in Africa.
Many of the participants narrated tales about how flying to parts of Africa meant a mandatory connecting flight through Europe.
Though the skies above the continent are opening up, the cost and complexity of air travel leaves a lot of room for improvement.
Then there is the additional layer of complexity when it comes to visa requirements.
Again I have had a wide range of experiences.
I am a Ghanaian; I hold a Ghanaian passport; I can travel freely within West Africa without needing a visa.
I can travel to Kenya and Tanzania without a visa; I need one for Uganda though.
Angola, Botswana and Mozambique also require a visa.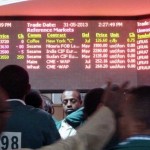 My first trip to Addis Ababa left me frustrated as I was pulled out of the line at immigration and subjected to pretty severe scrutiny by immigration officials.
My frustration was exacerbated as I watched "preferred passport holders" breeze through the process with welcoming smiles from immigration officials.
I have since returned to Addis many times and the kindness and generosity of Ethiopians has more than compensated for the immigration headaches.
Pioneering Rwanda
However, even for the places I like to visit for work or pleasure, the thought of applying for a visa is a turn-off.
I love South Africa for a whole range of reasons but every three months, I have to apply for a new visa which includes letters from my employers in London and the bureau in Johannesburg along with adequate evidence that I will return to London when I finish my assignment.
My British colleagues do not have that problem.
Change definitely seems to be on the horizon.
At the beginning of 2013, Rwanda took the extraordinary step of lifting pre-travel visa requirements for African travellers.
For me that is an extraordinary step: Arrive in Kigali; get a stamp in your passport; move on with your business.
The African Union celebrated 50 years of unity earlier this year and many agree that the movement of goods and people across borders is necessary to make the concept of unity more than just a conversation.
*Source BBC