THE MAP OF AFRICA: A POINTER TO AFRICA'S GREAT FUTURE!
By Raymond Eyo*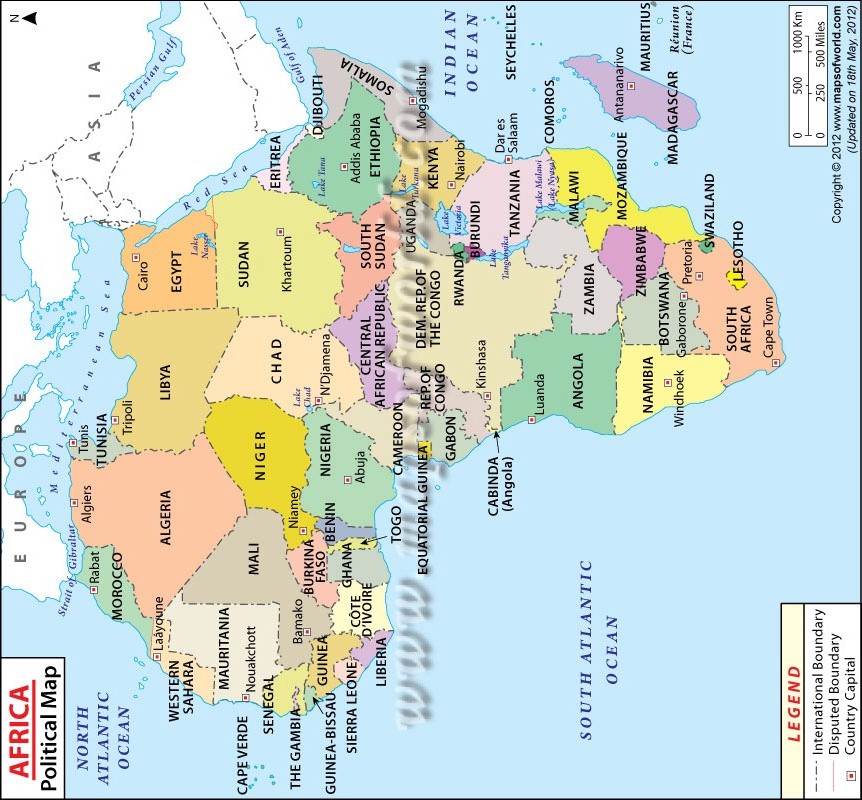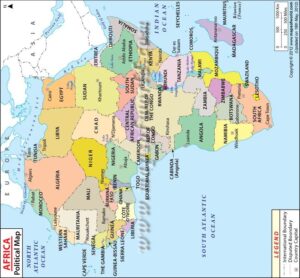 Africa's future is bright and promising! Given all the recent positive growth stats and facts about Africa, even as attested to by The Economist magazine, in its December 3, 2011 issue where it had "Africa Rising" on its cover, eleven years after it dubbed Africa "the hopeless continent", it is safe to say that Africa is indeed rising! Indeed, TIME magazine, another major Western publication, also had "Africa Rising" on the cover of its November 2012 issue. Meantime, in his magazine's March 2013 editorial, African Business editor, Anver Versi, postulates that: "A new Africa needs a new philosophical underpinning." Similarly, Amadou Ba, the chief executive of the African Media Initiative (AMI), recently said: "We need to craft a narrative about Africa that promotes a dynamic pan-Africanism… to inspire and re-energise us all… We will redefine pan-Africanism [using] a narrative that is suited for our African renaissance." Interestingly, the map of Africa provides us with such a new underpinning and narrative as I would explain in this treatise.
In his guest column piece in New African of July 2013, the founder of Brand Africa, Thebe Ikalafeng said, inter alia: "I take issue with the map of Africa as a source of inspiration and symbolism… The map of Africa does not capture the essence of Africa – its collective vision or the dreams of Africans." Well, via a semiotic illustration, I will show that the map of Africa is indeed a source of inspiration for, and captures the essence and vision of, Africa. Ikalafeng also said: "To compete and fulfill its potential, Africa does need a unified agenda…" My illustration will equally demonstrate that the map of Africa is itself a pointer to that unified African agenda.
The map of Africa literally appears as a short gun when held horizontally from the western coast with the southern tip pointing forward. The component parts of the 'gun' reveal a lot about the much desired African integration/unity. Firstly, by her extreme north-eastern position on the map, Egypt serves as the place upon which the thumb finger of the hand that holds the 'gun' will be placed. The wealth of creative knowledge that Egypt, as the cradle of civilisation, has bequeathed to Africa cannot be overemphasised. Therefore, its present challenges notwithstanding, Egypt's position guarantees a firm grip on the 'gun'.
Secondly, Ghana's leading role in Africa's struggle against colonialism is incontestable. Ghana inspired and spearheaded the independence movement of much of sub-Saharan Africa, notably hosting an All African People's Conference in 1958 which inspired a number of anti-colonial leaders to emerge in other parts of Africa. Also, Ghana, through its charismatic founding president, Kwame Nkrumah, was instrumental in the formation of the OAU. Thus, Ghana's antecedents can be illustrated by its being at the point on which the middle finger holds the 'gun' that is the map of Africa.
Supporting Ghana in the above task [of holding the gun], the ring and little fingers are represented by Liberia and Sierra Leone, which symbolise Africa's emancipation from slavery. The United States and Britain resettled freed slaves in Liberia and Sierra Leone, respectively, and Britain even used Sierra Leone as the base of its Naval Squadron that was established to chase away or arrest slavers who persisted in slave trade after its official abolition. Freedom from all forms of, including modern, slavery for Africa will therefore also bolster the grip to the 'gun' that will 'shoot down' any indignity encumbering Africa's progress.
Naturally, after a gun is held it is loaded up and prepared for firing. To load up our African 'gun' we have to see Ethiopia as the inlet for cartridges. The cartridges for the loading are, literally, 'strength' and 'unity'. Ethiopia demonstrated great strength by defeating Italy at the Battle of Adowa in 1896 under Emperor Menelik, thus making her the only African nation that was never colonised at any time in her history! Also, Ethiopia has been the rallying point of African unity since independence as the OAU was, and now the African Union (AU) is, headquartered in Addis Ababa, Ethiopia's capital.
After loading the 'gun' we proceed to affix the 'trigger' at a position necessary for it to function appositely. The country that offers the most preferred and geographically suitable position for that purpose is the Democratic Republic of Congo (DRC). The DRC's western border narrows to the Atlantic coast to provide a perfectly suitable position for the 'trigger,' giving it a considerable 'gap' from the base of its pull. As Africa's richest resource-endowed country, the DRC indeed qualifies to play host to the 'trigger' because it symbolises Africa's natural resource endowments that, when maximised, via industrialisation, will definitely improve her socio-economic lot.
With our 'trigger' therefore fixed, what remains is for it to be pulled so that the 'bullet' will be released to hit its target. Clearly, by her geographical position, Nigeria is the base of the pulling of the 'trigger'. Nigeria has often led the way in asserting Africa's sovereignty and dispatching troops far beyond her shores to help restore the peace in other parts of Africa. Nigeria also, arguably, boasts very entrepreneurial and creative people with continentally-recognisable and influential names/brands like Aliko Dangote, Mike Adenuga, Nollywood, Wole Soyinka, Chimamanda Adichie and the late Chinua Achebe et al to show for it. Nigeria therefore uniquely befits being the country to pull the 'trigger' on the empowerment of Africa!
Finally, for the 'bullet' to be released we need to designate its outlet. That outlet is the literal circle that is formed by crisscrossing Cape Town on South Africa's western border with Durban on its eastern border. Cape Town derives its name from the Cape of Good Hope and 'good hope' is what Africans need to break away from the shackles of pessimism and use that positive energy to take Africa forward. On the other hand, it was in Durban, on July 10, 2002, that the AU officially took off. Therefore, the outlet of our 'gun' is designed to give the 'bullet' a direction of hope and unity.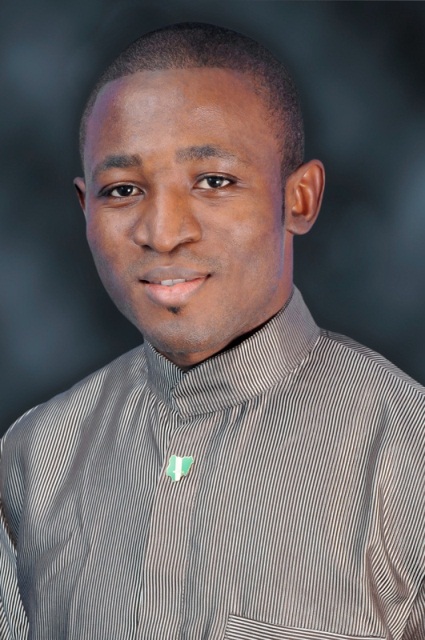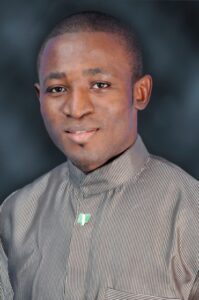 From the foregoing, we see that the various countries that have strategic roles to play, in making the map of Africa to be used effectively as a gun, represent the five regions on the continent viz. Egypt (North Africa), Ghana, Liberia, Sierra Leone and Nigeria (West Africa), Ethiopia (East Africa), DR Congo (Central Africa) and South Africa (Southern Africa). The import of this is that Africa needs all its regions to work together (integration) for her great potential to be harnessed and realised.
Incidentally, the African 'gun' is a short gun. Short guns are used to shoot targets that are not far-off. That means it will not take long for Africa to reach its long-desired goal of prosperity and integration! GOD bless Africa!
*Raymond Eyo is a 27-year-old Nigerian postgraduate student of Development Studies. He's on Twitter at @Raymond_Eyo.