African Tourism and The Image Factor
Damion Wongsang Jr.  Wants a rebrand with The African Tourism Investment Marketing Summit 
By Ajong Mbapndah L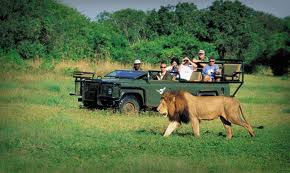 Part of the reason why African Tourism tails the rest of the world is because of the image that people have cultivated about Africa says Damion Wongsang Jr. The Tourism potentials are enough to profoundly transform the continent according to Wongsang who has his own ideas on how to reset the button on a largely under-exploited sector: The African Tourism Investment Marketing Summit. Wongsang who has a background in marketing talks with conviction on how Tourism could turn things around in Africa and how the Summit he is working on could break new grounds for the continent.
You are organizing this big African tourism forum in 2014, what is it about?
The African Tourism Investment Marketing Summit is a strategic event that will bring together ministers of tourism and heads of state with investment banks and marketing agencies to better prepare Africa for investment in strategic tourism projects that will Lead  to sustainable job growth and strategic alliances. The mission of the summit will focus on tourism in Sub-Sahara Africa with project-based objectives. Unlike most summits that start the conversation, the (ATIMS) will focus on projects that are Fork ready which means deliverable and obtainable .The African Investment Tourism Marketing summit is a radical multi-stakeholder and multi-action approach to provoke substantial activities that translates into considerable economic expansion in Africa.
The African Investment Tourism Marketing summit will attempt to increase economic activities, reduce unemployment and increase investment in Africa by cross-partnerships, healthy collaborations, increased economic intelligence and creativity. Africa needs to rethink its growth strategies, refocus its collective energy on significant activities, increase expertise, increase local content and encourage healthy collaboration.
The key drivers behind this initiative are to engage with African stakeholders to action rather than to blame governments for the economic state of the continent. Multi-stakeholder and multi-action partnerships for development with an effective mechanism in place for joint problem solving. Solutions are integrated, contextually relevant and premised on shared responsibility and action  We can leverage our size and scale so as to turn the underdogs of global economic activities into leaders .We can Start "walking the talk" and implementing solutions to our rich tourism sector. We can identify organizations, governments and initiatives geared towards the development of Africa and their communities. ATIMS will provide support to facilitate awareness, growth and efficiency of these  kind of initiatives.
How was the idea conceived and who are some of the partners you are working with especially in Africa itself?
The idea was conceived when I was trying to reach out to tourism boards in Africa to update their digital assets,Websites and social media presence. Some didn't respond or there was no way of really contacting them directly to really speak to someone that could make decisions on how the country tourism assets are being managed globally. I know most tourism boards have  a minister of tourism and their boards are poorly managed not only in Africa but in many places that have bad country images,
With all its potential, the tourism industry is still not operating at optimal level, what is the problem?
The problem with tourism is that the boards don't have a chief marketing officer, there are being run by government officials. Once you have a chief marketing officer they can push the country board to spend more on branding because the CMO's job is to get results.
In terms of numbers and figures, what are some statistics at your disposal on tourism in Africa? What is the potential, what it do to contribute to sustainable economic development?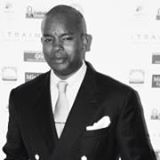 In 2012, a record  number of one billion tourists crossed international borders in a single year. Another five to six billion are estimated to travel in their own countries every year. If this international tourist buy local products today, they'll be supporting the community they visit through income and jobs. If they use the same hotel towel tomorrow, they'll be saving energy and water. Now imagine if each one of the one billion tourists did the same. It's up to all of us, every single one of the one billion tourists, to make our actions count. Only together can we transform one billion tourists into one billion opportunities.
Where are they going?
Europe 51%
Asia/Pacific 22%
Americas 16 %
Middle East 6%
Africa 5%
Europe gets a lot of  tourism because a lot of Americans trace their roots back to Europe and someone is always saying something good about Europe. Africa has the lowest percent of tourists from other international destinations, so there is plenty of opportunity for growth.  Brand Africa has yet to arrive and external partners have a huge role to play. It is our believe that the Summit will help in this light.
How much of Africa have you traveled and what expertise do you have  or experience that should convince people and the seriousness and viability of your venture?
I can  communicate to you that I have  been to all the countries in Africa and they were all great places to visit or I can tell you that I have never been to any countries and that's why it's important for me to visit. Now because I have never been to any country in Africa, I would like the African tourism boards to convince me that Africa is a great place to visit. I have a marketing background and I know when something lacks real exposure and Africa lacks real exposure in the west. This is where much of  the investment flows from. If the images of these countries are bad then you can imagine the investment climate.
This venture is serious and I am very passionate about it I am working with an extraordinary group of supporters, thousands of young CEOs want their voices to be heard and the Africa tourism investment summit will offer them a platform.  The summit will cover not only hospitality and travel, but knowledge based trade, skill based trade, infrastructure, energy, finance, social and good education.
You have some high profile names as involved, have there confirmed their participation on this less people view it as a publicity stunt?
High profile or low profile  the summit objective is clear: bring those who have the capital to invest in African  tourism and have those who are looking to expand into Africa find strategic partners. If you are coming from Africa to the summit you are going to meet some serious partners and they want to meet you   not through the internet where a lot of shoddy business occurs. The middle class in America is looking to invest their hard earned capital so Africa needs to start representing itself and its image on the global platform as a brand.
Besides the high profile names, what do interested participants need to do? How can they join?
If you would like to speak and you have expertise the summit is for you. I got thousands of inquiries but those individuals have only been on the job for a short period of time and that does not necessarily make you an expert  yet. You need at least 2 years on the job in a mid level position in a company to gather enough resources and knowledge to speak at our summit.
Entrepreneurs have a faster learning curve so  for those who have a business and are doing business for years, it might be your time to excel and market  on a global platform
And what should they expect at the forum?
They should expect a lot of experts who can offer them insight and where the best opportunities are to invest in Africa. American investors can learn about the different investment opportunities available from verifiable sources, like tourism boards, sovereign wealth funds, and government investment association. Investors can minimize their risk by attending the summit and meeting future business partners
Any idea of a road map you will follow after the forum?
One of the key aspects of the tourism summit is not to leave any country out from attending and marketing itself as a viable ,stable, and sustainable place for investment.  We will create a country investment guide which will outline all the key investments that each country is looking to fund. The summit will also be great for the private sector to find expansion partners in Africa. There will also be projects that we will share or present to the public
THE TOURISM FUND The African Tourism Fund- An organization committed to raising funds to finance small and large Tourism projects in sub-­‐Sahara African. A Private Equity Fund Focus organization and individual projects The African Tourism fund will consist of financial endowments in the future to provide loans, equity and grants to tourism endeavors
THE AFRICA TRAVEL ACT- A bill to establish a non-profit corporation to communicate African entry policies and otherwise promote leisure, business, and scholarly  travel to Africa. A $10 fee charged to visitors from countries included in the Visa Waiver Program will partially fund the public-private organization. These visitors will pay the fee every two years when they register online. With this and more, the organization will hope to raise $100 million to promote travel and Tourism to Africa