Into Africa: Start-Ups Swarm The Continent
By Connor Sheets*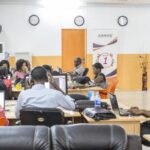 LAGOS, Nigeria – In Nigeria, it's not uncommon for a person to carry three or more cell phones, each optimized for a different one of the country's wireless carriers.
Even deep in the impoverished Oto-Ilogbo Extension slum, built atop a massive landfill in mainland Lagos, there is a makeshift school where youths learn how to use the Internet on an old computer miraculously connected to the web.
A technological revolution is sweeping across Africa, bringing with it deep Internet penetration and exploding rates of smartphone usage. The phenomenon is ushering in a new era of savvy entrepreneurship, resulting in new investment opportunities that have attracted a number of major international players to what was until recently a mostly localized market.
One of the leading players in this tech transformation of the African continent is Jumia, perhaps best described as "Africa's Amazon."
Like Amazon, Jumia is an all-online shopping platform that promises expedient delivery of tens of thousands of products to consumers within its rapidly expanding network.
Jumia is the brainchild of two young Lagosian men who met at Harvard Business School, where they earned MBAs before returning to their chaotic home city. It has become one of Africa's best-known success stories since its founding in June 2012 under the name Kasuwa.
It has already gone from five employees to more than 500, attracted tens of millions of dollars of investment from J.P. Morgan Asset Management, Summit Partners and other Western firms, and expanded its delivery area from Lagos to the entirety of six African countries from Kenya to Côte d'Ivoire.
Jumia's story would have seemed impossible 10 years ago in a conflicted nation like Nigeria, but experts say that the firm is just one of the more visible outgrowths of a trend toward modernization of African business and society that offers massive potential for investors and entrepreneurs around the world.
Jeremy Hodara, co-CEO of early Jumia investor Africa Internet Holding, says that Africa's metastasizing Internet connectivity and rising "appetite for consumption" have combined to create a conducive environment for tech start-ups across the continent.
"In Africa not only do you have a stronger demand than what people think – because when people think of Africa they think there is no money, but that is not true – but what's interesting is there is no supply at all," he said.
As such, Hodara believes the time is ripe for tech-minded business people to enter the market with bold, proven ideas for Internet start-ups, which are all but guaranteed to succeed as African infrastructure improves.
Jumia co-founder Tunde Kehinde painted a picture of the booming tech scene in Nigeria – which mirrors that of other advanced African economies – while seated on a leather couch in Jumia headquarters.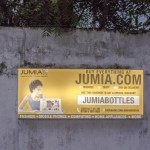 "My sense is that in the last two years you've really seen a sizeable jump in big start-ups coming up in the tech space, and now there's so much more activity around so many different verticals," he said. "In Nigeria you can buy groceries online, buy plane tickets online, and send money to your loved ones online."
Already that theory is proving accurate, as numerous entrepreneurs are finding great success by creating blatant, Africanized copies of dominant Western companies.
Various African markets are now served by their own versions of established Western web firms and apps like Seamless (Hello Food), Uber (TaxiPark), Trulia (N-Soko), Hotels.com (Jovago) and eBay (BidorBuy), and the race is on to bring such offerings to the remaining underserved markets.
Companies like Rocket Internet, a German firm that was Jumia's first key backer, are swiftly moving into the African sector, garnering millions of dollars in international investment and, in Hodara's parlance, "leapfrogging" the traditional offline retailers most African countries never really had in the first place.
"I think for me it's less about the online model that you translate from America to Africa; to me it's more about industries that are going online directly," he explained. "For instance in America you have Hotels.com. Before you had Hotels.com you had to go to travel agencies, and then they had Hotels.com. In Africa you will never have a travel agency on every corner. It will skip straight to online."
But the African market is not as open and accessible as the success stories may suggest. Doing business there comes with a set of challenges not seen in many other markets around the world, as Hodara has found.
"The challenge is to execute it, because it sounds beautiful when I explain it like that, but it's very difficult to execute," he explained. "There is a lot of demand but little supply, so it looks very good on paper, but the complexity to execute is so high."
As the continent continues its inexorable march toward modernity, more visionary investors and entrepreneurs will take the chance on Africa's markets, as the reward proves ever more likely to be worth the declining risk.
*Source Newsweek