AfDB Invests US $70 Million in PTA Bank to Boost Trade and Economic Growth in Africa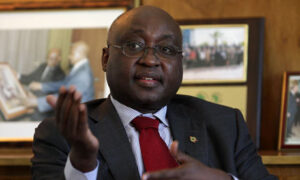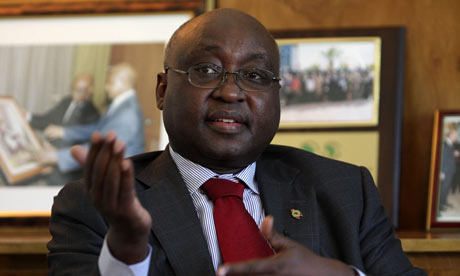 Tunis, October 2, 2013 – The Board of Directors of the African Development Bank (AfDB) approved on Wednesday, October  2, a financial package consisting of US $20 million in additional  equity and a US $50-million line of credit (LOC) to finance projects in the Eastern and Southern  African Trade and Development Bank (PTA Bank) member states. This financial package will allow PTA Bank to finance a mix of small- and medium- scale enterprises as well as regional infrastructure projects. Moreover, this package will contribute to mobilizing financial resources for development of the Tripartite Free Trade Area (TFTA) region, which will ultimately contribute to economic development and generate employment opportunities.
PTA Bank was established in 1985 as the financing arm of the Common Market for East and Southern Africa (COMESA) and is headquartered in Bujumbura, Burundi. The bank's shareholders include Burundi, Comoros, Democratic Republic of Congo, Djibouti, Egypt, Eritrea, Ethiopia, Kenya, Malawi, Mauritius, Rwanda, Seychelles, Somalia, Sudan, Tanzania, Uganda, Zambia and Zimbabwe as well as the AfDB and the People's Republic of China. PTA Bank's mandate is to foster economic and social development in regional member states through regional integration, trade and project finance. Its financial performance in recent years has been robust, despite the global financial crisis, and has consistently posted healthy profits and achieved good asset quality over the last five years, and has also strengthened its corporate governance and risk-management structures and processes.
The provision of the financial package builds on the existing strong partnership between PTA Bank and AfDB based on synergies stemming from complementary sources of comparative advantage. PTA Bank, with its field presence and market knowledge, provides a logical channel for AfDB to reach out to end-customers by efficiently leveraging its scale. Moreover, AfDB's subscription of new equity in PTA Bank is expected to play a catalytic role and hence encourage more institutional shareholders to boost the bank's capitalization. Finally, the financial package is complementary to the financial support provided by other debt financiers, among others, the European Investment Bank (EIB), Agence Française de Développement (AFD) and KfW (a German government-owned development bank). The financial package will further enhance PTA Bank's capacity to serve as a financial intermediary through which other developmental institutions can channel their funds, such as the recent accreditation as a regional intermediary by the the Organisation for Economic Co-operation and Development (OECD)'s Development Assistance Committee (DAC).
By focusing on trade finance and financing of small and medium enterprises and infrastructure projects, the financial package to PTA Bank will have positive impact on inclusive growth, private sector development and job creation through increased taxes and government revenues in Eastern and Southern African countries and also across the continent through leverage stemming from regional trade and regional infrastructure projects.
Contacts:   Sabrina Hadjadj Aoul, Senior Communications Officer, T. +216 71 10 26 21 / C. +216 98 70 98 43 / s.hadjadjaoul@afdb.org
                   Julius Karuga, Senior Investment Officer, T. +216 71 10 16 63/ j.karuga@afdb.org