Why African Media Leaders Must Head to Ethiopia
By Amadou Mahtar Ba*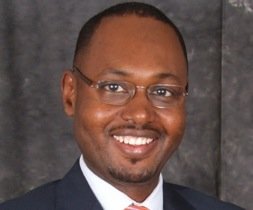 True to the spirit of AMLF's theme, "Media and the African Renaissance", the heads of the three most influential African institutions have been invited as co-chairs of the Forum: Dr. Donald Kaberuka, President of AfDB, Dr. Carlos Lopes, Executive Secretary of UNECA and Dr. Nkosazana Dlamini-Zuma, Chairperson of the AU Commission.
AMLF 2013 intends to engage all stakeholders in Ethiopia and elsewhere to discuss openly, freely and respectfully on ways the media can contribute constructively to renewed efforts to craft a narrative about Africa that both promotes a dynamic Pan Africanism and reflects the demands and expectations of the continent's citizens.
We will structure our deliberations around plenary sessions and working groups – ethics and leadership, access to finance and business development, as well as innovation and digital adaptation – to guarantee the full participation of all delegates.
A number of key challenges await us to ensure that in the next 50 years, Africa's growing youth population has access to a good education and jobs; that the poorest segments of our communities are lifted out of poverty; that the environment, which is a source of livelihood for so many of our people, is not destroyed, and that peace and security prevail.
AMLF 2013 will be an opportunity for the public to play an integral role in the discussion. Indeed, AMI in collaboration with the Organisation of Social Science Research in Southern and Eastern Africa (OSSREA), based at the University of Addis Ababa, will organise a public debate on November 6 on the theme "My Africa in 50 years".
In the midst of the media and public discourse, a range of conversations will contribute to a new Pan African narrative to inspire and re-energize us all. Indeed, AMLF will open what is now dubbed the "Governance Week" – with a number of institutions holding important meetings in Addis Ababa as a way to reaffirm their strong faith in the future of our continent, and its citizens and institutions. These include AMI's traditional partners such as the Mo Ibrahim Foundation and Africa 2.0. Fresh additions will be Femmes Afrique Solidarite, one of the most influential women's organizations on the continent headed by Bineta Diop, and ONE, the foundation set up by rock music star Bono, to contribute to Africa's development.
What all these organizations have in common with AMI is the strong belief that Africa has great potential to considerably enhance the livelihoods of its people. We share an unbridled confidence that Africa will shed its stereotypical images and re-write its own story.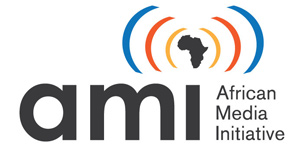 I remain convinced that participating in Addis Ababa Governance Week 2013 is the right thing to do for the African media community. We cannot miss this unique occasion to engage with leaders from around the continent and beyond to advance the cause of a free and prosperous Africa. As media practitioners, our greatest strength lies in our ability and courage to confront issues, no matter how daunting, as we seek to fulfil our mandate of serving the public interest.
In that regard, we must never refuse to engage in or shy away from situations that may seem to undermine our sense of community and fair play. Instead, we should embrace these challenges and meet them head on – this is the only way to progress. It is in the spirit of constructive engagement that we should view Ethiopia's current media environment and, yes, add our collective "big voice" to its improvement. It is in this spirit and to create a forum for healthy debate that AMLF and its Governance Week partners are going to Ethiopia. I believe that only by embracing all voices and perspectives can we engender public trust in the media, an institution that is critical for the consolidation of democratic governance. Together we will refine Pan Africanism and re-define a narrative that is suited for our African renaissance.
*Source Washington Informer. Amadou Mahtar Ba is the Chief Executive of the African Media Initiative (AMI), an unprecedented pan-African effort aimed at providing the continent's media owners and practitioners with the tools they need to play an effective role in their societies. AMI aims to strengthen the media sector in Africa to ensure the accountability of governments and other institutions and to promote democratic governance, human development as well as economic growth and transformation. The African Media Leaders Forum (AMLF) is the flagship programme of AMI.