OPEN LETTER TO MRS. FATOU BENSOUDA, PROSECUTOR AT THE ICC, THE HAGUE
By Jacques Sotero Agboton*
Dear Mrs. Fatouma Bensouda,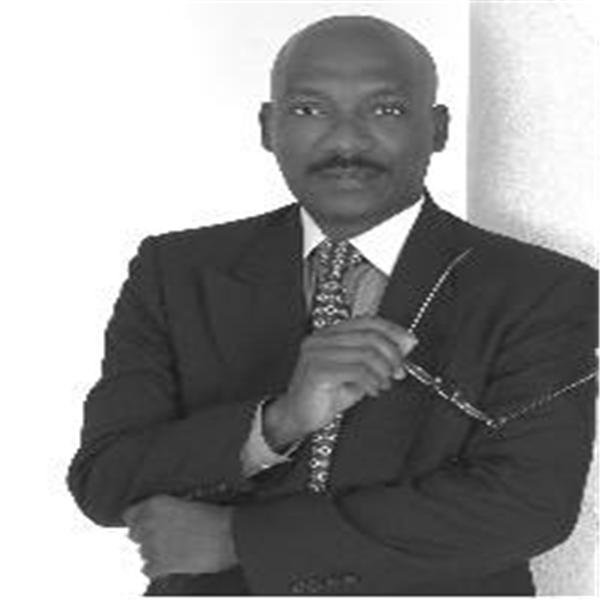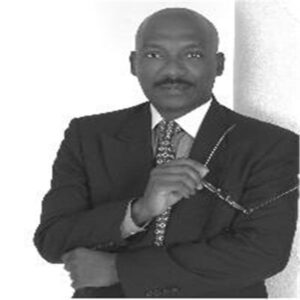 I wish this letter reaches you at an opportune time while finding you and your loved ones enjoying the blessings of good health and serenity. I beg you to pardon me for this intrusion into your busy schedule or otherwise your daily preoccupation to reserve time in reading this missive. I shall be grateful for your consideration if you replied to this letter.
I have made several revisions to reduce its length from the original draft but lo, apologize for not finding another way without altering what I needed to say. I am asking for your indulgence to believe that I seek not to be disrespectful but to contribute dutifully and without being condescending to the promotion of Justice as you do.
I wrote this letter following an article in the monthly magazine Jeune Afrique widely distributed in West Africa particularly in countries where French is the official language. I am well acquainted with the editorial slants if not the biases in articles of this magazine to simply hold to the essentials. However, I cannot deny that this article on former president Laurent Gbagbo from Cote D'Ivoire currently prosecuted for war crimes by the International Criminal Court triggered my need to write you. Up to this time, I like most Africans, have remained distant though a studious observer of the proceedings.
What this magazine article as well as other publications project with subtlety, is nonetheless the incorrect images using as a background of a battle between an impartial Black woman and a criminal Black man. Here lies the first misrepresentation though characteristic of Racism. I, hereby, submit that there is racism as the functional social and material dominant force of white supremacy recognized in all areas of human activity namely, economics, education, entertainment, labor, politics, religion, sex and war including LAW. After all, one has to note the lieu of the proceedings and of all proofs, the choice by ICC of one historical sequence out of many of the tragedies in Côte D'Ivoire which exonerates European war criminals or defers the prosecution of some of their protégés who are guilty of the same post-electoral crimes.
If the western media in general and media agencies from the same countries of Europe in particular are to be blamed for their propaganda, there seems however a concerted effort from press releases from the Hague to nourish such tendencies.
I have found the anomalies of the proceedings to be perplexing thus, wondering if the actors of this International Criminal Court truly or better yet, ever sought JUSTICE. Timelessly and elsewhere, the extent to which sipped the portrayal of an Anglophone against a Francophone in the African press only leaves us wary of how conscientious are truly Africans in so-called international institutions especially, those who occupy positions such as yours.
I have no intention of giving history lessons on genocide or particularly about the central part played by Europeans/Americans within the last two decades in Africa in general or even as it continues currently in Mali. But, the parade of only African presidents before any war tribunal reduces to a circus that which should provide justice to the victims.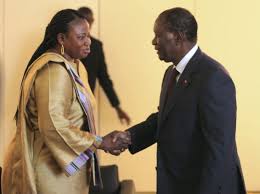 I want to believe that in your conviction to remedy injustice, you as well as your African colleagues at the ICC recognize that your image, far beyond your aptitudes as competent jurists, is used to destroy those of many African women as well. Tragically, you and many Black women are commissioned to assist in the lynching of Black men. Whites are safe when they can find bounty hunters and scalpers to serve them to their enemies. With you as the prosecutor, I cannot phantom how the symbolic representation of this drama escapes those who should be conscious of the inherent European hypocrisy.
I bear no malice towards you nor intend to be disrespectful when I suggest to you to resign immediately from your post. Africans worldwide need to see the dignity as well as the integrity you inherited from our noble ancestors. You cannot be the warden of prisons for the West. We know that, of all the ills known about African women, misandry is not one of them. Europeans are hoping that you will exhibit the same callousness as their women. Wash your hands off this treasonous pact and leave Europeans to afford justice now or never.
I plead for your forgiveness if this missive has offended you.
Yours sincerely,
Jacques Sotero Agboton
President – World Congress of Pan-Africans
*Jacques Sotero Agboton is an international political analyst and can be reached at agboton1@netzero.net