MTN:Delivering a bold new Digital World to over 200m subscribers in 22 countries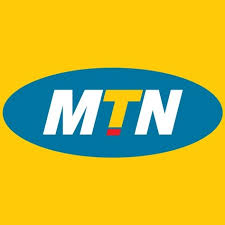 MTN Group today marked its 200 million subscriber milestone by announcing a bold R200 million initiative to improve the quality of education across its markets in Africa and the Middle East over the next two years.
News of MTN reaching the 200 million subscriber mark comes a year before it celebrates 20 years of connecting people and economies, from South Africa – the launch pad – to South Sudan, its most recent market.
As a multinational telecommunications company operating in emerging markets, says MTN Group President and CEO Sifiso Dabengwa, MTN has a particular opportunity to make a meaningful contribution to social development.
"Due to the lack of access to quality education and infrastructure, and low literacy rates in most of these countries, MTN has chosen to direct a significant amount of its corporate social (CSI) spend towards education over the next two year. This will provide people with the skills, knowledge and confidence they need to make positive decisions about their lives," says Dabengwa.
MTN runs a comprehensive multi-country CSI programme through MTN Foundations spanning education, health and other national priorities. A grand total of R193 million was spent in these three areas during 2012. Going forward, the company will scale up its contribution towards building knowledge economies in its markets by investing in more education initiatives aimed at empowering learners and teachers using ICTs and mobile learning.
As seen in MTN's 2013 interim results released today, MTN is a growth company with a solid performance record and an aspirational vision to lead the delivery of a bold new digital world to its customers.
It will continue to share the fruits of its success with customers and communities through, among others, offering affordable and innovative services, as well as investing in social upliftment and network infrastructure to improve the quality of its services.
"We are grateful to our customers for their loyalty and contribution to the growth of the MTN brand over the years. Using that feedback, MTN is making significant investments towards improving the quality of our service, while also providing solutions designed to make a real difference in the lives of our customers," adds Dabengwa.
The MTN brand has achieved great prominence over the years. For two consecutive years, MTN emerged as the highest ranked African brand in the prestigious Millward-Brown Brandz Top 100 Most Valuable Global Brands 2013 survey. Most recently, MTN emerged as South Africa's most valuable brand in this year's BrandFinance Most Valuable Brands Survey, for a second consecutive year.
"The award is further acknowledgement of our on-going efforts to enhance customer experience in the various touch-points in the markets," says Dabengwa.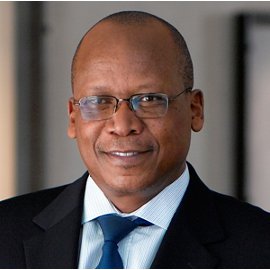 To achieve this ambition, which will allow MTN to provide a seamless service experience to customers across its markets, the company has launched a project aptly called 'Perfect 10'. Already launched in Ghana, Nigeria, Cote d'Ivoire, Zambia and South Africa, the initiative aims to give customers a 10 out of 10 experience of the MTN network, products and services. Benefits of the programme are already filtering through to customers. In Ghana, for example, where the programme was first launched, feedback received in the early stages of implementation has been very positive.
Looking ahead, Dabengwa says the company's new vision, to lead the delivery of a bold new Digital World, and mission to make our customers' lives a whole lot brighter, has positioned MTN well for further growth into the future.
"MTN's previous vision 'to be the leader in telecommunications in emerging markets' has largely been achieved. The need for a broader digital offering led MTN to refresh its vision and mission and refine its strategic objectives. We believe MTN is now ready for the next frontier of growth – digital services. And we are humbled that over 200 million of our subscribers are embarking on this journey with us, to lead the delivery of a bold new digital world."
*Source MTN