Kenya: Outpost of Conflicting Global Interests
James N. Kariuki*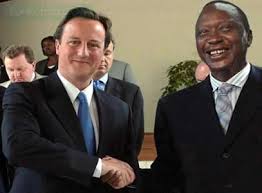 An increasing number of analysts are now convinced that the 2007-2008 post-election violence in Kenya was not derived from simple ethnic mistrust and hatred; it was largely due to politicized ethnicity. Politicians had conveniently contaminated ethnicity to fulfill personal ambitions. And the contesting local political forces ultimately found themselves hand-in-hand with like-minded foreign allies. Was this a form of internationalized ethnicity?
It is still astonishing to recall how quickly and vehemently the European Union jumped to declare Kenya's  December 2007 vote tally to be fundamentally flawed. Since rigging is usually associated with the incumbent government, there was a strong 'suggestion' in the EU announcement that the regime of President Mwai Kibaki had been guilty of wrongdoing relative to those elections.
That allegation no doubt fed into the opposition's  claim of wrongful usurpation of a hard-won victory and its righteousness in demanding it by whatever means necessary. Hence, the amorphous intensity and fury of the violence that followed.
Shortly after the EU made its opinion public, the Americans joined the array of Kenya's election evaluators. To illustrate how seriously Washington viewed the Kenyan crisis, a senior government official was dispatched to the scene. After consultations and preliminary investigation in Kenya, the Assistant Secretary of State for African Affairs, Jendayi Fraser, unveiled her findings. Yes, there were irregularities in the election procedures, but both sides had been guilty of misconduct Consequently, it was impossible to tell who had actually won. This was a striking contradiction to the EU position by the leader of the Western world.
Fraser's statement was more than a denunciation of the vote count. It was an indictment of the entire voting process. In effect, she nullified the opposition party's claim that Kibaki had 'stolen' the election.  On the other hand, Fraser's statement also made a mockery of  Kibaki's counter-claim that he had won the election fair and square. From Fraser's perspective, the electoral voting process made the elections null and void.
In all likelihood the US and the EU, respectively, had the same Kenyan election data in front of them. If so, why did they come to such divergent conclusions? Surely in the 21st century, we do not need a rocket scientist to sort out who got more votes between candidate A and B. What appears like a mere disagreement over interpretation of election results may indeed manifest a profound conflict of interests within post-Cold War West.
In October 2007,  the EU donated a $2 billion to South Africa as development aid in context of their newly-established strategic partnership. Yet, SA is classified as one of upper middle-income countries that normally do not receive foreign aid. Indeed foreign aid constitutes such a small portion of South African budget that it can easily do without it. What then prompted the EU to part with such a hefty donation for a country that does not need it?
According to the EU Commissioner for Development at that time, Louis Michel, the aid was needed to consolidate EU's relations with South Africa as a 'strategic partner.' South Africa's Minister of Finance concurred that the donation indeed reflected a deepening partnership between the EU and SA.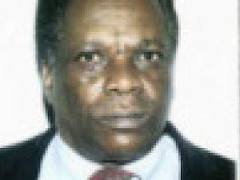 But what made it so compelling that the EU-South African partnership had to be 'deepened'? Michel explained that Europe was glued to a backward mentality that Africa was a burden and a pawn. Meanwhile, the rest of the world had awakened to the reality that the continent was an opportunity. And the emergent global economic giant, China, had become particularly threatening because of its easy investments, loans and general economic aggressiveness. In short, the EU needed to rush and organize partnerships with Africans.
To the EU, Kenya of that time (2007) was already a disappointing illustration of an opportunity lost. As a result of negative experience with Western donors, Kenya under Mwai Kibaki had quietly set out to make itself less international aid-dependent. Indeed, Kenya had already reached a stage where it prepared its budgets without factoring in foreign donations.
More ominously, Kibaki had turned East in search for economic development and business fellowship. The Chinese presence in Kenya (and Tanzania) was clearly a fait accompli replacement of Western influence, especially British. This reality cut across the board from consumer goods to building the historic Uhuru Railway, supplying police vehicles to constructing highways.
Was the Chinese presence in Kenya sufficiently threatening to the EU to trigger longings for change in African leadership. Was EU's assessment of Kenya's 2007 election prompted by a desire for regime change?  After all, the EU Development Commissioner is on record that he was out to convince Africans that the EU was a more dependable partner than China in every respect. Doubtless Kibaki, and in all likelihood Tanzania's Mwalimu Julius Nyerere before him, would have chuckled at the arrogance of such claims.
In analyzing 2007-8 Kenya's post-elections violence, the EU and the US had divergent views because they were inspired by their own priorities and national interests. While the EU looked forward to establishing an economic foothold in post-election Kenya, the US had 'war on terror' as its preoccupation. From the American perspective, Kibaki probably had done himself a 'favor' by deporting some Islamic suspects to Ethiopia to be interrogated by the CIA. This was enough to dampen the impulse for regime change in Kenya. That is why Uncle Sam was not so certain who won Kenya's 2007 elections.
The moral of this story is that what nations say cannot always be taken at face value. National leaders at times sugarcoat issues, outright lie or their perceptions, deliberately or unwittingly, contain unstated agenda items. Given that we are not always told the truth, is it an exercise in academic futility to simulate what our friends and foes may be up to?
*James Kariuki is Professor of international Relations and an independent writer. He is a Kenyan based in Johannesburg, South Africa. Views expressed in the blog Global Africa are his.