Africa is the next big thing, and the place to invest says young Billionaire Ashish J Thakkar
By Ajong Mbapndah L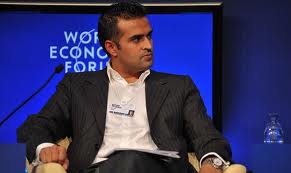 Young, intelligent,dashingly handsome, unassuming, media friendly, visionary, fiercely ambitious, and proudly African are some of the attributes that describe Ashish J Thakkar who has emerged as  a leading image of the genius in the African youth. In his early thirties, Ashish J Thakkar is one of the youngest billionaires in the continent with the Mara Group he founded and heads operating in 26 countries, 19 of them in Sub Sahara Africa. Ashish's fortune comes from solid business insight, hard work and a strong confidence in his potentials. His confidence and daring attitude pushed him to take a loan of $5,500 at the age of 15 to set a small shop in 1996 and today he controls a business empire. In between running his business and answering to multiple solicitations around the world, Ashish J Thakkar remains very open in sharing his experiences and giving back to the community. Interviewed by Ajong Mbapndah L, Ashish J Thakkar shares his business experiences, the Mara Group, the Mara Foundation and more. "Africa really is the next big thing, and the place to invest," says Ashish and his advice to aspiring entrepreneurs in Africa "dream big, but start small! And never ever give up."
Mr.  Ashish J Thakkar, thanks so much for accepting this interview, correct us if we are wrong but it is said that you started business at the age of 15, what drove you into business at that early age, how did you get the capital and at what point did you realize this was your calling?
I was always passionate about entrepreneurship and doing business. Basically it all started when my parents bought me a computer. My father's friend came home for dinner that night. He saw it and he said, "How much did you get it for?" I told him the price but added a hundred dollars more than what we actually bought it for. And he said, "How many do you have?" I said, "I've got two." So I sold it to him and while they were having dinner, I deleting all the files and packing it up. Obviously I didn't have a second one. I delivered the computer the next day and I made a hundred dollars. And I said to myself, "Wow, this is doable."
That was when I decided to drop out of school and become a full time entrepreneur. So at the age of 15, in 1996, I took a 5,500 dollar loan to set up a small shop.
Today you have operations in close to what-20 countries, from the early interest in business, how did you achieve the feat of building such a powerful business empire?
Back then I never thought I would today run a Group with operations in 26 countries (19 of them being in Sub Saharan Africa). But I was never afraid to follow my dreams and I worked very hard to get to where I am today.
If you do not mind can you tell us a little more about the Mara Group and what motivates you or what criteria you use in picking your areas of investment?
Mara's current businesses operate in a broad range of sectors including information technology (IT) services, business process outsourcing (BPO), a multi-faceted mobile-enabled online platform, agriculture, real estate, hospitality, packaging and asset management. We believe in creating value and making a difference by proposing differentiated products and solutions to individuals and companies across the sectors within which we operate.
To achieve these goals and continue building a solid diversified platform for expansion, Mara's business philosophy consists of creating innovative partnerships with international industry leaders. Our partnership approach allows us to combine skills, knowledge, and operational expertise to support the creation and growth of new and existing companies.
Ultimately, our strategy has four key elements: whatever we do should be Pan- African, game changing, "Mara" branded and have a positive social impact.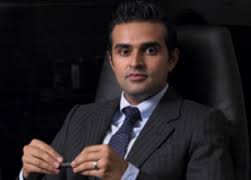 In your early thirties, your name is virtually a global brand and you are regularly cited as an example of the potentials that Africa has, do you feel any extra pressure been used as one of the poster figures on the potentials and genius of the African youth?
It's an honor to be seen as an example of Africa's potential! But I can't say I feel any pressure. I am only trying my best to give back to the community though our social enterprise, Mara Foundation. Naturally, I am hoping to give young African entrepreneurs the same opportunities I had. Being truly African, I want to show these aspiring entrepreneurs that anything is possible!
Based on the experience working your way to success, may we know the ingredients it takes to become a successful business man, what role do factors like education or capital play considering the limited availability of both to most people especially from poor backgrounds interested in business?
Education is indeed important, but what is even more important for a young entrepreneur is mentorship and advice from seasoned business owners. Finding the right mentor will help these aspiring entrepreneurs to avoid many mistakes along the journey. Within Mara Foundation, we have launched a mentorship platform called Mara Mentor. It's an online platform where anyone can sign up as a mentee and it's completely free of charge. On the platform, the mentees can connect with our mentors (we have a few hundred active mentors today from different nationalities), ask their questions and participate in the debate rooms. Mara Mentor will also be available as a mobile application in a few weeks, making it much easier for the users to stay connected. We are hoping to reach millions of entrepreneurs via Mara Mentor, not only in Africa but also beyond its borders.
Capital is also a very important factor and it's often hard to for young entrepreneurs to get bank loans. That is why Mara Foundation is launching a new venture capital fund, called Mara Ad-Venture Capital Fund, to offer early stage seed and growth capital to high potential African entrepreneurs across Africa. The entrepreneurs that receive funding will also benefit from coaching from our teams, in order to help them take their companies to the next level.
Your Group also runs the Mara Foundation with a focus on emerging entrepreneurs, may we know how the Foundation functions and the kind of projects it is interested in?
Mara Foundation was established in 2009 and is currently active in Uganda, Tanzania, Kenya, Nigeria and South Africa. The Foundation works to create sustainable economic and business development opportunities for young business owners via our Mara Launchpad incubation centres and Mara Launch Fund. Our mission is to provide comprehensive support services including mentorship, funding, incubation centre workspace and business training to African entrepreneurs
In 2013, the Foundation has continued its strategic growth in Sub-Saharan Africa while simultaneously expanding to other global markets worldwide. Within the continent, on 12 August this year, we announced our partnership with the President of Nigeria to launch Mara Mentor as the official mentoring tool in Nigeria. And beyond the African continent, through our different partnerships, we will shortly launch our Mara Mentor in India, China, Mexico and Ireland.
What does it take for potential entrepreneurs to benefit from the support offered by the Foundation?
To benefit from capital, entrepreneurs are welcomed to apply on the Foundation's website: http://www.mara-foundation.org/
Our mentorship programme is free of charge, and anyone can sign up on: mentor.mara.com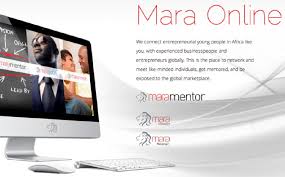 If there is one thing that more and more people agree upon it is the potential that Africa has, a huge and growing market, abundant resources etc based on your experience, what does the continent need to do to build a more conduisive business environment that could see the emergence of more successful stories like that of Ashish Thakkar?
The answer for Africa lays in its small- and medium-sized businesses, rather than large domestic businesses, multi-nationals, or government organizations. These SMEs are the ones driving the economies, contributing to national GDPs and creating employment for millions of people. Therefore, the key solution for creating jobs and generating renewed economic growth on the continent is to empower African youth and entrepreneurs.
But most new start-ups struggle to grow and their failure rate is very high. To address this problem, entrepreneur mentorship and comprehensive support services are crucial to bridge the gap between business start-up and continual growth, providing productive and sustainable employment.
Talking about Africa you directed a tweet with a dose of cynicism at Donald Trump for saying that the 7 billion pledged by President Obama to fund power projects in Africa will stolen, with business interests in several countries, what is the image of Africa you want the world to know , despite the corruption we know is still rife in some countries?
I want people to understand that we are a continent and not a country, so you just cannot generalize. But beyond that, I truly believe that Africa has a bright future ahead and that the continent is currently going through an amazing transformation. Africa really is the next big thing, and the place to invest!
With the kind of success you have enjoyed and accumulated what next for Ashish Thakkar and any last word to other young Africans who would love to follow in your footsteps?
The best advice I can give is to dream big, but start small! And never ever give up….
For me and Mara, it's just the beginning!