Zimbabwe Elections: Youth playing their part
By Grace Ruvimbo Chirenje*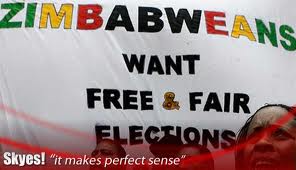 For the past year and a half, I have had the opportunity to work with young people in Zimbabwe on the electoral processes namely, the constitutional referendum and now the harmonized national elections.  What stands out for me is how the young people of Zimbabwe have slowly become active on the political scene. Surely the numbers may not be where they should be but the levels of consciousness are encouraging in an era where one would think that the young people have ceased to care about the direction of their nation. Zimbabwe has been a protracted crisis that has eroded its socio economic and political fabric but, in the midst of all the doom, the young people of Zimbabwe have chosen to redefine their narrative by becoming active players of their destiny. One such way that they have chosen to participate actively on the political scene is by coining the X1G Campaign that has been critical in mobilizing young people to go out and register to vote and now to actually go and vote.
The young people of Zimbabwe have sought to utilize the social media for more than just sharing about their social networks and how that has worked for them. The young people of Zimbabwe, through the X1G Campaign, which is a forts time voter's initiative, have used Facebook and Whatsupp to mobilize each other to go out and register to vote and now vote. Despite the Zimbabwe Election Commission led process being laborious, the young people used such social media to inspire each other to be resilient and ensure that they register to vote. At the present moment, the young people from all over the country are using the social media to mobilize each other to go and vote come 31 July 2013. Moreover, the use of such social media has given the youth a voice in a country like Zimbabwe that utilizes draconian laws such as Access to Information and privacy Protection Act (AIPPA) and Public Order and Security Act (POSA). By utilizing social media, the young people are able to exercise their right to freedom of expression and association and thus share ideas to transform the nation through democratization that is brought about by young people going out to vote.
As Zimbabwe draws even closer to the harmonized national election, the X1G Campaign has managed to maintain a presence in the various high-density suburbs of Zimbabwe. This has meant that young people form all walks of life are able to come together and interface on national electoral issues which has not really been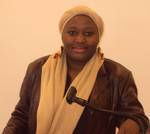 happening in Zimbabwe. Through such a campaign, Zimbabwean youth have managed to have first time voters seeing the importance of their vote and also curb voter apathy, which has been reported to be one of the critical factors of youth's lack of participation in political issues. A report by Action aid Denmark March 2013 argues that young people of Zimbabwe are interested in political participation as long as they are engaged and this campaign has seen the mobilization and motivation of the youth and especially young women going out to register to vote and now to actually vote.
The curtain is lowering on the Zimbabwe harmonized national election and the youth are not just excited over nothing. The X1G Campaign has also given the youth a reason why it's critical for them to participate in this cortical election. Moreover, the ability of young people to begin realizing that they are the masters of their own destiny and that they are able to transform their lived reality through their vote has also been something critical for the young women especially. In light of this, the young women are not just voting blindly but are able to identify what candidate fits into their needs and they vote for such a one. As the day of election draws even much neared, the encouragement to all the young women is that they should not give up as the journey is finally coming to an end. They should go out in their numbers to vote and facilitate a process to democratize Zimbabwe…Aluta continua!
* Grace Ruvimbo Chirenje is a young feminist leader from Harare, Zimbabwe. Currently she is the Director of Zimbabwe Young Women's Network for Peace Building (ZYWNP).  Grace sits on the board of Crisis in Zimbabwe Coalition and Centre for Community Development in her efforts to contribute to the democratization process of Zimbabwe