When Kenyan media addressed Mr President
By MACHARIA GAITHO*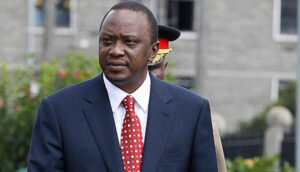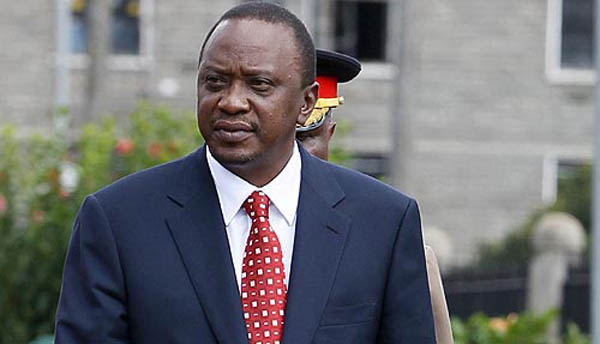 First of all I must record my thanks—on my own behalf and on behalf of the Kenya Editors' Guild and the wider media fraternity—for this rare occasion to share breakfast with Your Excellencies at State House, Nairobi.
As you all know I'm not a common visitor here, so it's a welcome opportunity to familiarise myself with pleasant surroundings.
At a personal level Mr President, I'm particularly thankful because you also have this rare opportunity to see me in the flesh.
Feel free to take a close look. You will see that contrary to what you may have been told, I don't have horns on my head.
And if you look around the room, Mr President, you will see editors, reporters, photojournalists, TV and radio presenters, twitters, bloggers, and other representatives of a very large and very diverse fraternity.
You will see all ages, all shapes and sizes, the big and the small, the long and the tall; the fat and the thin, the in-between; and all creeds, sexes, beliefs, ethnic groups, and everything else that makes us a microcosm of this great nation.
And that is the point: We may represent different media groups, different publications and broadcast channels, different platforms within the industry, etc,
But we are united and bound together as journalists living and working in Kenya; and also in our Kenyaness.
We are proud to be Kenyan, proud of our country and would be the last people to publish or air anything calculated to cause problems, divide or incite the people.
It is as Kenyans and patriots that we welcome this opportunity for frank and free exchange of views, and examine how the media and the government can work together for the national good.
Before I proceed, there's something I must put on record for avoidance of doubt. This is particularly for attention of the perpetual sceptics.
Some of us have been in journalism for very many years. We went through our formative years during the era when a visit to State House was viewed with suspicion.
That was the time when State House regularly hosted various delegations assembled to pledge loyalty.
There was also a period when a visit to State House was taken as a mission to 'eat ugali', or to collect briefcases stuffed with cash.
Mr President, Mr Deputy President, we are assured that you did not invite us here to try compromise us or to woo us to support the Jubilee government.
We believe that things have changed. This meeting is in the open. It is being broadcast and reported for all the world to hear, see and read.
It is not a political mission, and we would happily engage in this dialogue irrespective of who was in State House, whether Jubilee, Cord, Tip Tip or any other entity.
The reform agenda
We are here to principally to get to know each other, understand each other and explore possible avenues of collaboration, specifically on the reform agenda that remains a core mission of the Kenya media.
Within that reform agenda also lies specific areas of reform within the media sector, very dear to us in the Fourth Estate.
Mr President, we recall your gracious presence at the Kenyatta International Conference during the World Press Freedom Day celebrations on May 2.
We were happy to hear your unequivocal pledge in defence of freedom of the media. These are inalienable rights that are specifically guaranteed by a progressive constitution, and we trust that your government will not do anything that might amount to violating those rights.
Right now, there is debate taking place around amendments designed to update various pieces of legislation touching on media so they are in sync with the freedoms guaranteed by the constitution.
Of particular interest to us, are what we commonly refer to as the Media Bill and the Communications Bill.
Without going into deep detail, I will just mention that we would be uncomfortable with any amendment that undermined the principal of self-regulation. The spirit will be undermined if appointments to the Media Council are removed from the industry and vested in the Executive; and if as a consequence, the independent Complaints Commission within the Council becomes answerable to that same appointing authority.
Mr President, I am sure you can personally attest that an independent Complaints Commission is not a bad thing.
On the Communications Bill, we are also not happy with yet another attempt to have the Communications Commission usurp the functions of the Media Council and the Complaints Commission in regard to regulation of broadcast content.
It is our view that the Communications Commission should limit itself to regulation of the airwaves—management of broadcast licences and frequencies—; and leave broadcast content to the rightful regulatory authority under which the Media Code of Conduct and Ethics is lawfully vested.
There is one more area of legislation I will briefly touch on. The pending Freedom of Information Bill, together with the existing Official Secrets Act.
Mr President, and I'm glad a good number of you Cabinet secretaries and Principal secretaries are here, there is nothing more frustrating for us in the media than the culture of secrecy that is prevalent in government.
Even the most innocuous requests for what should be harmless public information are routinely rebuffed.
Every ministry and department today has communications officers, but they often are not allowed to release any information to the media; that is the preserve of the Cabinet Secretary and the PS.
We would not bother the senior officers with all these calls if their mandated officers were empowered and allowed to do the work for which they were hired.
Mr President, the constitution provides for Freedom of Information, but many requests for information are turned away on the excuse that the legislation is not yet in place.
That is usually an excuse, not a good reason. The real problem, is not the delayed Freedom of Information law, but an entrenched culture of secrecy.
Army of officers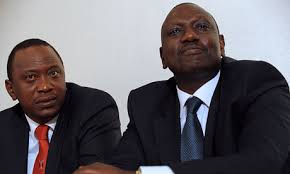 Sometimes we get the impression that government employ a whole army of officers armed with an battery of rubber-stamps, and whose only job is to designate each and every letter and document as
'Confidential', 'Secret', 'Top Secret' or 'Classified'.
The other day, I was having a chat with the Secretary for Information & Communications and his Devolution & Planning counterpart. I told them not to be surprised if their copy of the daily newspaper lands on the desk stamped 'Secret'.
I also told them a story of a letter I once received from the Attorney-General — not the incumbent, but a previous one whose name I cannot reveal because I am not allowed to speak to the Press.
It was a letter confirming attendance at a stakeholders meeting on media laws, of which I was as one of the convenors.
Believe it or not that, letter was stamped "SECRET", complete with that red wax seal that suggests some very deep state security issue. True story.
Mr President, a serious culture shift is vital if government is to get away from the secrecy mindset and embrace transparency, accountability, openness and the free and unhindered flow of information.
Embracing transparency etc, is not actually for the benefit of the media, but the benefit of the wider society for which we merely serve as watchdog.
Freedom of the media, and the responsibility that comes with it, is not just an end in itself. Neither is it a selfish sectoral pursuit. It is not something to be pursued in isolation, but as critical component of the even bigger goal of free, open, democratic and progressive society.
And that is where we as the media would want to direct any collaboration with the government because the pursuit of freedom and liberty is also our agenda.
We have looked closely at the various political party manifestos put out ahead of the General Election. Whether Jubilee, Cord, Narc Kenya, UDM, Tunawesmake, Safina or Dida, they were strikingly similar.
All espoused commitment to the reform agenda, human rights and freedoms, economic opportunity and empowerment for all, accelerated growth, access to health, education and social support.
The little differences in detail and did not detract from the largely identical goals which we believe the rival political formations unconsciously or otherwise concurred reflected the needs and aspirations of most Kenyans.
Where those aims dovetail with what the Kenyan media has always stood for, then it makes sense to work with whoever is working to similar goals.
But here we must emphasise again that exploring areas of collaboration does not amount to getting into bed with the government.
The political classes
It is our experience that even as we engage with the political classes, as we must always do across various divides, we must always keep a healthy distance lest we be swallowed by forces that we cannot control or contain.
It is our nature to be deeply suspicious of government.
If we forgot that, then we would betray a sacred duty as society's watchdog, and lose our reason to exist.
Therefore, whatever meetings of minds come out of this engagement must come with the understanding that the media will continue, without fear of favour, to keenly scrutinise the government, hold it to account, expose corruption, misrule, incompetence, misuse of power, violations of citizens rights and everything else that often sours relations between the governors and the governed.
The watchdog role is a responsibility that we do not take lightly, because it is what defines the Kenyan media.
The media has been at the forefront of the unending struggle for reform and creation of a more just and equitable society.
That is why we largely supported adoption of the progressive new constitution.
Before that we overtly and covertly supported the struggle against the monolithic one party system.
The emergence of alternative media during those trying periods was critical to the opening up of democratic space and communication channels at a time when the mainstream media was afraid to fall foul of the regime.
A good number of journalists and editors were arrested, tortured, detained and sent into exile for speaking out for justice.
We can go back to the struggle for independence, when the nationalist pioneers used the alternative media to wage war against colonial oppression.
Freedom war heroes such as Harry Thuku, Makhan Singh, Paul Ngei, Achieng' Oneko, Bildad Kaggia, Pio Gama Pinto … and a certain Jomo Kenyatta, made powerfully use of the pen to disseminate the ideals of freedom, liberty and human dignity.
They were reporters and editors in their own publications that played crucial roles in the struggle for independence.
Those ideals of freedom and liberty remain the foundations on which the Kenya media is built; and those are the ideals that will guide us in engaging the government towards realisation of common goals and aspirations for a better Kenya.
As we engage, we will keep in mind that there will always be room for disagreement and divergence of opinion.
Whipped into line
Life would be very boring if everybody thought the same way.
We will continue to be guided by our Code of Ethics in regard to remaining objective, fair, balanced, and professional.
That does not mean we will be bland automatons thinking alike. There will be divergence of views and opinions.
Media outlets will have the freedom to define their audiences and to take up any causes and campaigns they so wish.
As the Guild, we will remain open to all editors who share our vision and subscribe to the code of ethical, responsible and professional journalism.
Just one or two more items. Mr President, you no doubt are aware that our colleagues who cover Parliament have been locked out of the Media Centre.
Now, we all know that the decision was not informed by the need for the space, but as retaliation for the way on which the media reported agitation by the MP for more pay.
We are aware that the constitution now separates the Executive from the Legislature. With that in mind, we would not ask you to intervene; we would not ask you to encroach on the province of the Legislature or undermine its independence.
However, we are also conscious that the presidency is not useless. We know that MPs, and particularly the House leaders such as the Speaker, the Majority and Minority Leaders, the Whips, and even departmental committee members and chairs, do not sit in their individual capacities. They are not there as independents, but as representatives of their respective parties. We have seen in recent days that on issues critical to their sponsors, they can be whipped into line.
Mr President, I will say no more on that one, but just thank you in advance.
Before I conclude, I would like to thank most profoundly the Cabinet Secretary for Information and Communications Fred Matiangi, for making this possible.
Some of us engaged with Dr Matiangi in his previous life, so this is just a continuation of contacts and trust that goes way back.
We are hopeful; that this initiative will bear fruit, and not just as a baby of the Information ministry, but in redefining how we engage with all all arms of government.
Mr President, Mr Deputy President, thank you very much. We hope that out of this the pursuit of a more open and transparent government will be accelerated, walls will be torn down, barriers and roadblocks removed.
Thanks you for your patience
* Source  Africa Review .Macharia Gaitho is Nation Media Group's Managing Editor, Special Project.