10 never-forgets from Africa (Part 1)
By Bistra Kumbaroska*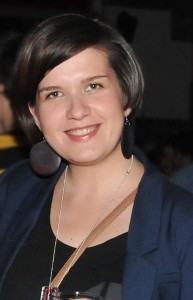 I have never admired generalizing. But this time, I ask for your understanding. This was my first time to set my foot on the continent of Africa, and even though, I did not visit 56 countries + 9 territories in Africa but only Uganda and Rwanda, I consider this experience as my first African experience and all positive impressions taken from these 2 countries, apply to the whole continent (in my mind)!
So, I visited Africa! How did it all start? As part of the Challenge:Future tour under the title "Create Future with Creating Jobs" in partnership with CEEMAN, BCET Rwanda and Let Us Save Uganda (LUSU),  supported by Youth in Action, me and Dan organized a visit to our C:F community in Uganda and Rwanda, and took part as speakers in a series of youth empowerment events in Kigali, Musanze, Kabale, and Kampala. We shaked hands with more than 200 young people in all 4 districts/regions, we covered more than 15 youth businesses and organisation with real impact and grass-root projects, we held more than 11 motivational speeches and presentations on local and regional level.  This article is my personal list of 10 eye-opening lessons from Africa I will never forget, divided in 2 parts.
1. Invest your efforts, strength and energy into planting seeds, and Nature will give back more. Probably, the Internet, too.
I was amazed how many young people in Uganda and Rwanda asked me how I feed myself, what is my favourite fruit or vegetable and if I grow food. In that world, I was the most illiterate person on Earth, with no basic skills or knowledge of planting or growing food. When I told them I buy food, they were not able to understand why – was I that poor, did I have no fertile land of my own? I explained my daily routines and tried to make them understand it was not about poor or rich. I compared the Internet to a fertile land where most of the Y generation plants the seeds, works and makes impact. They said Nature will always give back more than what they invested, and probably – the Internet, too. One sentence was constantly in my mind in those moments: "When the last tree has been cut down, the last fish caught, the last river poisoned, only then will we realize that one cannot eat money."
2. The only government in the world dominated by women is the government of Rwanda.
Oh yes! With 51,9% of the MPs in the Parliament, Rwanda is the 1st country with highest number of women in national parliaments. In 2010, Rwanda experienced a revolution in rights for women. According to the latest UNDP's 2013 Human Development Report, Rwanda is above Finland, Sweden, Andora, South Africa or Cuba.
Women in Rwanda now have the right to own land and property. When they marry they can choose to pool their assets with their husband or they can keep them separate. Bravissimo for Rwandan women!
3. Pineapple wine is the best wine ever!
Imagine a wine tasting like pineapple. Imagine that it is made by people like you and I, 18-30, some of them with no formal education at all. Imagine they grow pineapples on their own, collect them on their own, and manually produce one of the best drinks I ever tasted, in a small bottle, with simple but informative design. Manual production advanced to perfection! With their plans for the future, I wished to be part of the team who will expand the production quantity and create a very strong national brand out of Maziba Pineapple Wine. Who knows – maybe one day! 🙂
4. Art is part of the daily life, refreshing, energizing, it allows us to flourish, to gather strength for the fields and at all times, to feel free.
The girl who said this was just 15 years old, living in a house in Nyabitabo, Uganda and being part of a unique Nyabitabo Youth Group that combined agriculture, art, drama, music and dance. The group had more than 30 members aged 15-30, all of them perfectly skillful in planting crops, growing various vegetables and fruits and making a living out of selling it. In that way, most of them afforded going to school and educating themselves. At the same time, they developed their creativity, drama/dance skills and passion for art. In the midst of a perfectly green landscape, here is how one of their dances looked like:
http://www.youtube.com/watch?v=sl8nlriHhr4
5. If you wish to start a business to help yourself, be certain it won't work. If you wish to start a business to help your community, money will come to you. Wish the right things.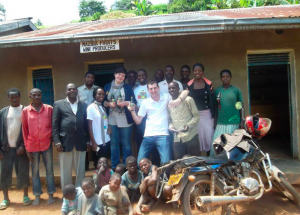 Claudine from Rwanda started an Internet Cafe in a local area where people have unstable or insufficient electricity, and low or no internet connection. He always wanted to use the Internet and show its possibilities to the people around him. He also needed a job. Having no starting investment, he was really challenged by the reality and the dream he had.
"I thought about it for months – how to bring stable electricity and internet to the premises, and how to find enough money to buy the first computers. It was very difficult to start from nothing, although I knew it would be a success in few months. After some time, I developed a good plan, I knew exactly what I needed – investment, equipment, everything. I started asking friends, neighbours and family for borrowing me some money to start. Coin by coin, I collected enough to rent the premises, buy 7 laptops, and 1 printer. I charged the laptops at home, brought them to the Internet cafe every morning and during open hours I didn't only charge regular customers for internet but I developed a special program for educating neighborhood children. Young people came not only to use the Internet or print some documents, they also came to teach younger children on how to use internet, play online games with them etc. I now make enough money to sustain myself and the family." he explained.
* Watch out for part 2.Bistra works at Challenge Future