Professor Ali Mazrui on A Century of Colonialism and Fifty Years of Pan-Africanism
By Ajong Mbapndah L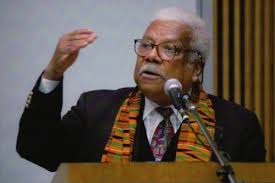 As the African Union celebrates its 5oth anniversary, PAV sort the perspective of Prof Ali Mazrui who has contributed tremendously to the Pan African course.
On The Transition of Organization of African Unity T0 African Union
I was on a committee to consider the change of name from Organization of African Unity to the African Union. I was against changing the name, but I was out-voted. The United Nations had changed enormously since 1945 when it was created. And yet the UN had not changed its name. I also argued that South Africa was changing with the abolition of apartheid. And yet South Africa was not changing its name. I also argued that the name "African Union" sounded like an imitation of "the European Union," but all my arguments against the change of name fell on deaf ears.
On The African Union
 On the other hand, I was fully in favor of the proposed new agenda (expanded) of the new organization. I supported the African Union's new jurisdiction over its member-states in case of a crisis. I also supported such new institutions as the legislature based in South Africa. I was also in favor of expanding the African Union's role towards promoting a Common Market, a future Common Currency, and an eventual Central Bank of Africa.
On Achievements
 The original agenda of the Organization of African Unity had been primarily to struggle against colonialism and apartheid, and to protect the territorial integrity of African states. In those three endeavors (anti-colonialism, anti-apartheid and pro-territorial integrity), the O.A.U. was supremely successful while it lasted. Fifty years of continental unity did include putting an end to colonialism, mobilizing world opinion against apartheid, and preventing African conflicts from breaking up African states.Exceptions were subsequently made when Eritrea was allowed to secede from Ethiopia with the approval of Addis Ababa. A later exception gave South Sudan a referendum in which they decided to secede from the colonial boundaries of the bigger Sudan.
On Leadership
Kwame Nkrumah was an eloquent voice for Pan-Africanism. He regarded Ghana's independence as inadequate without the independence of the whole of Africa. Nkrumah spent more time supporting African objectives than he spent being President of Ghana. Because of that, I have argued that Nkrumah was a great African, but not a great Ghanaian.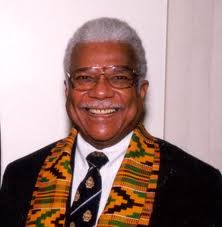 The first generation of post-colonial leaders were more highly motivated on African issues than are the present crop of African politicians. The most towering political figures of the second half of the twentieth century included Nnamdi Azikiwe of Nigeria, Léopold Senghor of Senegal, Julius K. Nyerere of Tanzania, and Emperor Haile Selassie of Ethiopia.
 Even the earlier military leaders had a greater sense of purpose than have the more recent ones. The earlier military nation-builders included Gamal Abdel Nasser of Egypt, Murtala Muhammed of Nigeria, Mobutu Sese Seko of the Congo [Zaire], and Muammar Gaddafi of Libya.
On Short comings of the AU and Partnership
It is true that the African Union has not yet adequately fulfilled its own objectives. There is no Africa-wide Common Market, or continental trading community, or region-wide financial institutions. It is a learning process, and the next generation of African leaders may become more sophisticated and more committed.Sharing African resources with Chinese, Japanese and Americans makes sense. But Africa should protect its interests and promote its primary objectives.
*Perspectives are based on responses to a questionnaire Prof Mazrui answered from PAV. Prof James N.Kariuki who runs the Global Africa blog at www.panafricanvisions.com  was most resourceful in helping get the questionnaire across to Prof Mazrui.