AU struggles to achieve lofty dreams, 50 years on
 By BOLA OLAJUNWON*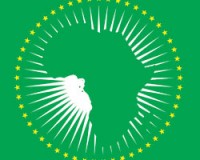 It's been 50 long years since some great African leaders laid the foundation for a strong, united and economically strong Africa Union. But all through the years, there have been problems, some of them self-inflicted, on how to move along. The first generation of African leaders, who mooted the idea are no more. But faced with economic and political problems, the current leaders have some other ideas. BOLA OLAJUNWON traces the evolution of what started as an ambitious dream and examines why it has been difficult to achieve the African Union dream.
THE growing aspiration for unity within the African continent by some leaders and political actors before and soon after their nations achieved independence necessitated the desire for a unifying continental body that later metamorphosed into the Organisation of African Unity (OAU).
It was established on May 25, 1963 in Addis Ababa, Ethiopia after representatives of 32 governments signed its Charter. Twenty-two other states joined gradually over the years, with South Africa becoming its 53rd member on May 23, 1994.  South Sudan joined on July 27, 2011 as the 54th member, after splitting from Sudan. Aside from three members under the hammer of the organisation for coups d'état or political struggles, Morocco decided to withdraw its membership following the admission of the Sahrawi Arab Democratic Republic.
Historical facts reveal the birth of OAU in 1963 was not the first attempt at inter-African unity.  Rather, its formation was a consequence of several years of Pan-African sentiments and pre-independence activities of some foremost African nationalists and statesmen like Kwame Nkrumah, Sekou Toure, Jomo Kenyatta, Modibo Keita, Ahmed Ben Bella, Herbert Macaulay, Nnamdi Azikiwe and Obafemi Awolowo among others.
These nationalists contributed immensely to pan-Africanism, to intensify their respective countries' struggles for independence. However, Pan-African movements and activities were earlier driven by the black intellectuals of African descent in the United States (U.S.), the Caribbean and Europe, who started first as a protest movement of black people against exploitation, racism and also fighting for dignity and upliftment of African peoples. This movement was peopled by intellectuals, such as William Du Bois and George Padmore, who along with others, spearheaded meetings in London, Manchester, Paris and New York as precursors to an all-Africa conference in Accra, Ghana which eventually became the first black African country to attain independence in 1957.
However, before OAU's establishment, the main protagonists of the lofty dream of a united Africa could not agree on how the envisaged unity could be achieved. Thus, many African states had variously joined precursor bodies, like the Casablanca bloc, founded in 1961 and led by Kwame Nkrumah of Ghana. The bloc wanted a federation of all African states. Apart from Ghana, its other members were Algeria, Guinea, Morocco, Egypt, Mali and Libya.
The second, known as Monrovian bloc, led by Léopold Sédar Senghor of Senegal and political actors in Nigeria, believed that unity should be achieved gradually, especially through economic cooperation. This bloc did not support the notion of one political federation. Its other members include Liberia, Ethiopia and most of the former French colonies. A third group, the Brazzaville, consisted of representatives of former French colonies still under powerful French influence and indirect control. It was comparatively weak and eventually submerged.
However, despite the differences in ideology and approach, the over-riding dream of a unifying continental organisation was incontrovertible. Through the ingenuity of Ethiopia's Emperor, Haile Selassie I; Nigeria's Prime Minister, Sir Abubakar Tafawa Balewa ; President Sekou Toure of Guinea and Léopold Sédar Senghor of Senegal, overtures were made to resolve the differences between the Monrovia and Casablanca Groups, first at Sanniquellie, Liberia and finally when Haile Selassie invited the two groups to Addis Ababa, where OAU and its headquarters were subsequently established.
The Nkrumah, Tafawa-Balewa factor
Nkrumah and his Casablanca group had sought to define the roadmap for the proposed body, with a plan for a rapid unification of African countries under a federal political system and a single market. The idea would rapidly eliminate artificial borders and tariffs. Nkrumah had contended that the new pan-African organization, should 'seek ye first the political kingdom, and all things shall be added unto it.'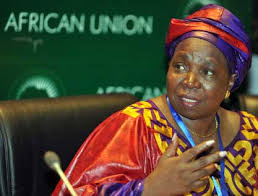 But this position was rejected by other representatives at the inaugural meeting in Addis Ababa, Ethiopia, held on May 24, 1963. Tafawa-Balewa, at the conference, summed up the position of those who believed in gradual unity: "There have been quite a lot of views on what we mean by African unity. Some of us have suggested that African unity should be achieved by political fusion of the different states in Africa. Some of us feel that African unity could be achieved by taking practical steps in economic, educational, scientific and cultural co-operation, and by trying first to get the Africans to understand themselves before embarking on the more complicated and more difficult arrangement of a union. My country stands for the practical approach to the unity of the African continent. I have listened to speeches in this conference, and there have been only very few members, who spoke on the desirability of having a political union. Almost all the speeches indicated that a more practical approach is much preferred by the majority of the delegation."
This speech and similar ones might have informed the earlier aims of the new OAU as it was thereafter agreed that the new body should gradually embrace unity and integration.
OAU's aims, achievements and failures
The organisation was soon saddled with promoting the unity and solidarity of the African states, acting as a collective voice for the continent. It set out to secure Africa's long-term economic and political future; co-ordinate and intensify the co-operation of African states and was dedicated to the eradication of all forms of colonialism.
Since there were several states yet to become independent at that time, the OAU proposed two ways of ridding the continent of colonialism.  Firstly, it would defend the interests of independent countries and help facilitate the independence of those still under their colonial masters. Secondly, it would remain neutral in terms of world affairs, preventing its members from being controlled by outside powers. It would also ensure that all Africans enjoyed human rights and improved living standards. It would settle arguments and disputes between members — not through war, but peaceful negotiation.
It was also tasked with promoting international co-operation, giving due regard to the United Nations Charter and the Universal Declaration of Human Rights; coordinating members' political, diplomatic, economic, educational, cultural, health, scientific and defence policies. The organisation was later energised the Abuja Treaty, which established the African Economic Community (AEC) in May 1994.
Since many of its members were equally members of the United Nations (UN), this allowed them to stand together in unity to safeguard Africa's interests – especially in respect of fighting colonialism.  The main achievement of the OAU, to date, is eradication of colonialism and minority rule in Africa. The OAU and its member-states gave funds, weapons, training and military bases to rebels of colonised nations fighting for independence or majority rule. The African National Congress (ANC) and Pan African Congress (PAC), fighting apartheid. The ZANU and ZAPU, fighting for the independence of Southern Rhodesia, were aided in their endeavours by the OAU.
In the struggled against apartheid, African harbours were closed to the South African government, and the South African aircraft were prohibited from flying over the rest of the continent. The UN was forced by the OAU to expel South Africa from bodies such as the World Health Organisation (WHO). Indeed, Nigeria's active role as a member of frontline states in this regard was immense. Although all African countries eventually won their independence, it remained difficult for them to become totally independent of their former colonial masters. There was often continued reliance on the former colonial powers for economic aids, which often came with strings attached. Loans were being paid back at high interest-rates and mineral resources were sold to the countries giving aids at low rates.
Nevertheless, the organisation was widely criticised for "its penchant for barking and being unable to bite." It struggled to enforce its own decisions, and its lack of armed force made military intervention exceedingly difficult.  Hence, total unity was difficult to achieve as the organisation was largely divided. The former French colonies, for instance, were still dependent on France, and there was an additional split between those that supported the U.S. and those that supported the former USSR during the Cold War. Because of these divisions, it was hard for the body to take action against states involved in internal conflicts. The policy of non-interference in the affairs of member states also limited the effectiveness of the OAU. Moreso, the infiltration of politics by military adventurists and coupists without serious deterrent measures against them,  contributed as Achilles' heels of the organization. For 40 years, the OAU battled to achieve some of its aims while at the same time contending with challenges in view of the leeway permitted by member states, external forces and its idea of each state's "inviolable sovereignty."
The Need for Unity
For his clamour for strong unity and integration, Nkrumah was later labeled as far-sighted. It is also instructive that while it took Europe 30 years to achieve the Casablanca idea, Africa is still struggling to eliminate the controls on the movement of goods, capital and labour within its regional economic boundaries, with only the Economic Community of West African States (ECOWAS) adjudged as having a semblance of integration on the continent.
And contrary to some insinuations that the late Libyan leader, Muammar Ghaddafi was at the forefront of the birth of the African Union (AU), revelations indicate that Gaddafi may have supported the idea because of "his own selfish aim to govern the continent at all cost."  It has been revealed that former President Olusegun Obasanjo of Nigeria, Algeria's Abdelaziz Bouteflika and South Africa's Thabo Mbeki were the reformists who proved to be an asset and together presided over the remaking and rethinking of the OAU, which now translated into AU.  Obasanjo corroborated this fact in a current interview with an international magazine. He said: "Thabo, myself and Bouteflika: we worked just like three peas in a pod."
The transformation of the OAU into AU began with a meeting at the Group of Eight (G8) Summit at Okinawa in July 2000. Bouteflika was then chairman of OAU. Mbeki was leading the Non-Aligned Movement and Obasanjo was chairing the Group of 77 developing countries. The three leaders were taken aback by the apparent imbalance in the participation by African countries, while an invitation was issued to Russia without serious consultation with China, India, South Africa and other African countries. With lopsided participation of others while Western nations called the shots at the event, the three African leaders agreed to call experts to work on plans for a new pan-African institution that would promote peace and security, accountable governments and economic development.
But some die-hard opponents of the reform rejected the idea. One of them, Gaddafi, who wanted to relaunch his diplomatic wizardry after the lifting of sanctions by the West, hosted an extraordinary summit in Sirte, Libya in 1999 to create a United States of Africa, that would be run by a president, a unified Armed Forces,  a single currency and market. The agenda of the summit was to agree within two days on this new notion. But Obasanjo and Mbeki thanked him for his generosity and smartly pledged to work along with him for a new OAU.
Thus, the AU was established on May 26, 2001 in Addis Ababa and launched on  July 9, 2002 in South Africa to replace the OAU. And the turning point was the establishment of its Peace and Security Council to resolve conflicts, African Peer Review Mechanism to assess standards of governance and the New Partnership for African Development, to focus on development projects with private and state finance.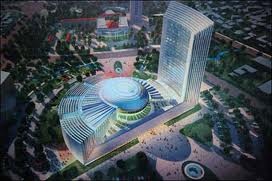 With these key steps, Obasanjo, Bouteflika and Mbeki wrote the death warrant of OAU and they will always be remembered as part of those that shaped the past 50 and the next 50 years of  the organisation's African transformation, as the AU's Constitutive Act to overturn impunity. The Act gave the AU the right to intervene in a member state, to restore peace and security, and prevent war crimes, genocide and crimes against humanity, without the consent of a sitting government. It can also deal with "serious threat to legitimate order." These changes were seen as "being more radical than anything attempted by a continental organization.
The new resurgence for pan-Africanism and African Renaissance: Towards an effective AU
The theme of the recently concluded 20th Ordinary Session of Assembly of Heads of State and Government of African Union (AU), "Pan-Africanism and African Renaissance," was apt going by the submissions of African and United Nations (UN) leaders and experts among.
The theme, according to the leaders and experts, was instructive for a continental organisation that had evolved in last 50 years. It is also appropriate for a continent in need of a re-birth from its problems of elusive peace, instability, insecurity, conflicts, and how to entrench economic development and transformation from widespread poverty.
Surprisingly too,  the Chairperson of AU Commission, Nkosazana Dlamini-Zuma of South Africa, got the backing of the Assembly of Heads of States and Governments to also use the theme as the cornerstone of activities marking the 50 years of the continental organisation this month and how to leapfrog Africa to a continent of the dream of its founding fathers, beyond the next 50 years while keying in its constituent units.
However, with member states contributing less than half of its budgets, analysts have questioned the economic sovereignty of AU. The AU looks up to the World Bank, the European Union and other development partners to pay most of its bills. Former Acting Director General of Nigerian Institute of international Affairs, Prof.  R. A. Akindele, who is now of the Department of Public Administration, Nasarawa State University, Keffi described the import of this financial insolvency thus: "Unfortunately and regrettably, internally-generated financial resource capacity has proven to be conspicuously and embarrassingly inadequate to meet the increasing demands on the policy and programme agenda of the union. This inadequacy is a function not only of the poverty and gross underdevelopment of virtually all its member states but also, and perhaps more importantly, of failure to pay regularly their assessed dues to the annual budget, a habit which flows from this poverty. Trapped in this financial mess, African  Union leaders, for instance, have had to carry the great shame of allowing the new headquarters building of their organisation to be financed, built and furnished by the Chinese government, and having to be habitually and routinely dependent on external financial and logistic support for carrying out many of the responsibilities of their organisation."
Moreso, AU's financial predicament is further worsening by the demise of Gaddafi, who was known for paying the dues of poor members, even if for self-interest. The new power brokers in Tripoli are no longer ready to play another "Gaddafi." The revolution in the Arab world and the removal of Hosni Mubarak also affected the fortune of AU and the position of Egypt as a member of the "Big Five." Algeria too is now concerned about the home front while Nigeria is concentrating more on investment diplomacy than being Father Christmas in the face of a prying National Assembly. South Africa, too, is not ready to issue an open cheque to cover the gaps.
Owing to the pathetic scenarios, Dlamini-Zuma, in January this year, asked Obasanjo to chair a commission investigating alternative sources of for the AU. A report of the commission will be submitted this month during the summit marking the OAU/AU anniversary. Moreso, the AU Commission chairperson also held a meeting in January with President of African Development Bank, Donald Kaberu and Executive Secretary of United Nations Economic Commission, Carlos Lopes on ways to boost the economic status of the union. Lopes, speaking on the priority of the meeting, argued the need to "nurture a highly educated, healthy and skilled population that can imbibe technology and infrastructure" for African industrialization and growth.
Meanwhile, experts have canvassed that the AU must act as a united force to tackle problems and challenges affecting Africa and its people. They called on African leaders to look inward to pursue economic independence, development and accelerate integration, without waiting for the contribution of their western partners, who now contribute about 96 per cent of AU's budget.
Also, the President of Pan African Parliament (PAP) and member of Nigeria's House of Representatives, Bethel Amadi, has argued that the AU would continue to be ineffective without legislative oversight functions for the Pan African Parliament. He canvassed the need for the AU's member-states to approve the new protocol on proposed transformation of PAP from consultative organ to a legislative one to promote continental integration and free movement of people, goods and services among member states.
*Source Guardian