AU should lead the continent in harnessing its vast potential for economic transformation
By Frank Kagabo*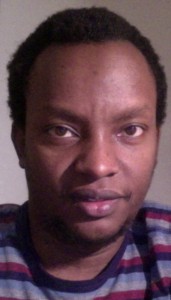 Fifty years ago, the luminaries of the Independence struggle on the African continent formed the Organisation of African Unity (OAU). At the turn of the century, it was transformed or renamed the African Union.
This Change of name, was not only a change in form, but the people responsible, saw it as a change of content and substance. They drew from the fact that the organisation had been ineffective in a number of areas, and it was important that it be transformed to adequately respond and embody the aspirations of the African people.
But what are these weaknesses that rendered it ineffective in some aspects? The OAU, was bedeviled with the fact that it had for the most part, been a club of sit tight dictators who neither represented the people, nor sought to help transform the plight of the millions of poor Africans across the continent.
The principle of non interference in the internal matters of nation states that was part of the OAU charter, was one of the reasons for what I would regard as reason for some failures on part of the organisation. That the continental body could not intervene to protect Africans against dictators and military regimes usurping the will of the people, is a major blot on the legacy of the organisation.
However, we need to give credit where it is due. It was thanks to the efforts of African leaders, organised under the OAU that the people of Mozambique, Namibia, and Angola were able to defeat the yoke of colonialism that had lingered on in those countries when most of Africa had gained political independence.
In the same regard the OAU was instrumental in the anti apartheid campaign in South Africa. Nevertheless, the organisation now known as AU, remains enormously challenged in global power politics. Its position on Libya during the crisis that led to the fall of Gaddafi was ignored, showcasing it as a toothless organisation when it came to playing with the big boys.
What is important, is that the AU should lead the continent in harnessing its vast potential for economic transformation, which is the bedrock of any influence and respect on the global stage.
*The author is a former editor of the Weekend Editions of the New Times publications of Kigali, Rwanda. He is currently an Erasmus Mundus graduate student of Journalism at Arhus University, Denmark
—