Kilimanjaro Capital Ltd. Acquires Three More Disputed Onshore Blocks from Republic of Cabinda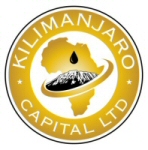 CALGARY, ALBERTA–(Marketwire – March 18, 2013) – Kilimanjaro Capital Ltd., a resource support services company focusing on emerging nations in West Africa, has signed an Oil & Mineral Assignment Agreement with the Republic of Cabinda. Kilimanjaro Capital also entered into an agreement to option a 49% interest in the Cabinda blocks to a Canadian junior, Forest Gate Energy (TSX VENTURE:FGE). Kilimanjaro Capital previously received future oil and mineral rights to Cabinda's Offshore and Northeast Blocks.
The Assignment Agreement grants Kilimanjaro Capital future oil and mineral rights to Cabinda's South, Central and Northern Blocks fully vesting upon international recognition of Cabinda's government. Angola's state owned Sonangol also claims the concession rights to the blocks however control of the countryside in the region has been contested between Republic of Cabinda's armed forces and the Angolan army for almost four decades in one of Africa's least known disputes. As recently as January 30, 2013, two Chinese nationals were killed in cross fire between Angolan and Cabindan forces.
The onshore blocks abut two highly productive offshore oil fields, Chevron's Cabinda Gulf Oil Co. (CABGOC) Blocks 0 and 14. The Cabinda South Block had a test well drilled by a former Sonangol licensee ROC Oil. The Massambala-1 oil field has a total reserve of 170 million barrels. ROC however is no longer involved in Cabinda. The Central and North Blocks have been perennial candidates for development but the security situation has complicated operations for decades. The full extent and value of Cabinda's mineral rights are unknown as the region remains largely unexplored due to civil unrest. Cabinda is known as a historic gold producer and considerable resources of uranium-rich sedimentary phosphates have been identified along with diamonds, phosphates, cobalt, and manganese which are thought to exist in commercially exploitable quantities.
Cabinda is a former Portuguese Protectorate and was once known as the Portuguese Congo. In 1975, Cabinda attained independence but the oil rich territory was invaded by Angola and a 38 year struggle has ensued. Cabinda's current government of President Aphonse Massanga and Premier Dr. Joel Batila has focused on civil and political remedies. In 2012, the African Union's Banjul Commission took jurisdiction over the disputed claims to Cabinda's largely dormant onshore resources and has yet to issue a ruling.
Kilimanjaro Capital recently signed agreements for exclusive oil and minerals rights with the exile governments of Southern Cameroons and Biafra. Forest Gate Energy (TSX VENTURE:FGE) controls a 20% stake in Southern Cameroons.
Kilimanjaro Capital CEO Zulfikar Rashid said that the timing of the additional Cabinda acquisitions came as a surprise. According to Rashid, "We had always hoped in the future to acquire these blocks but the opportunity presented itself now and the participation of Forest Gate Energy accelerated our time table."
Cabinda's exiled Premier, Dr. Joel Batila in France, likewise was pleased and noted that Kilimanjaro Capital's monetization efforts will help support ongoing diplomatic and legal efforts in Brussels, Geneva, and Banjul.
Contact Information
Kilimanjaro Capital Ltd.
7015 Macleod Trail South Suite 400
Calgary, Alberta, Canada T2H 2K6
+1-403-775-9908
info@kilimanjarocapital.ca
www.kilimanjarocapital.ca