Africa's Rising Top Model: Bertini Heumegni Surges on despite the Odds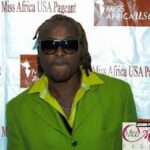 It is very challenging for Africans in the competitive world of modeling but there is no turning back for Bertini Heumegni who has emerged as one of the most familiar faces on
the New York fashion circuit. Cultural differences, rejection at castings, and sometimes racism are some of the odds that weigh against aspiring models from Africa but Bertini has slowly but steadily weathered the storm and ranks about the most promising representation for the continent today.
Born in Cameroon and a father of two, Bertini says his first break came from a chance encounter as he was spotted while serving as a bouncer by an agent of the famous Sharon Mulligan Agency in Cape Town. Not shy about the humble beginnings, Bertini reminisces that one of his first booking jobs was with Sting Sunglasses in from Italy for the face of Africa in 1998.Today Bertini has a very impressive resume   with a career that spans from Cameroon ,to South Africa, Italy, France, the USA and counting.
Bertini has featured in commercials and events for Fresca and Pure Smirnoff in South Africa as well as for Guinness, and the telecommunications giants MTN in Cameroon. He has participated at multiple fashion events including the Johannesburg fashion week, American Next Top Model, Cape Town fashion week, New York fashion week, Fashion on the Hudson, New York African fashion week, etc.Agencies which have used his services include Sharon Mulligan, Storm Model, Supermodels, Next Models all in South Africa, Paris Models in France, Ricardo Gay in Milan, Cosmo Models, Boss models, Icon Model in New York and Grace del Marco in Spain.
Upon completing acting and directing classes at the H&B Studios in New York, Bertini chronicled his exciting life adventures into a movie called The American Dream.With himself as the star and Helene Faussart the lead singer of the group Les Nubians as co-star, the movie is a cocktail of drugs, love, sex, and betrayal.
After fifteen years of slow and steady progress in the industry, Bertini has grown in confidence and ambition and a perfect illustration is the recent launching of his own underwear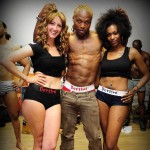 line. Dubbed BH, initials for Bertini Heumegni, the model says the line is a fulfillment of a dream he was inspired with when Italian Associate Catherina Fiorillo suggested at a Milan Men collection event that his name will fit perfectly in the fashion industry. The response to the line has been awesome Bertini says as works towards launching the product across Africa, Europe and the rest of the world.
On what makes his line unique or why people  should have a preference for it , Bertini in all confidence   cites a number of reasons: The first underwear collection, with a 3 inch band, elastic straps adjusted to fit different categories of men, women could throw on in the night to seduce their husbands or boyfriends or in the morning after a night over and still look sensual, the waistband and leg holes are bonded to resist bunching,BH can be worn also to the beaches as swimwear, provides extra support and Stretching. As a model and fitness consultant Bertini says he has insight on what men like to wear and look good. The BH model he goes on has 90% cotton for comfort and slimming effect on the body, 10% spandex for extra support and stretching and 3 inches waistband and woven logo.
Asked if he had any words for aspiring models, Bertini recommends that they remain natural. What is perceived as a weakness may turn out to be your greatest asset. Who would have thought that my natural green eyes which made me a subject of taunts from bullies when growing up will eventually help elevate me to where I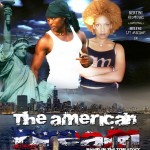 am today, Bertini quips. My cat eyes or hassle green eyes are now my strengths, no more my weakness .A lot of people make the mistake of sacrificing their African culture and roots Bertini says, but aspiring models from the continent should bear in mind that Africans are natural and exotic. The continent is full of talent he affirms and young people just have to believe in themselves, show dedication and patience, remain persistent in the face of unending challenges and success will eventually come.
On future initiatives, the New York based Bertini says besides promoting his BH line across the globe and especially in Africa with its huge market, he needs to honor modeling engagements while polishing up plans for a reality TV show that will be unveiled in the months ahead.
More on Bertini and the BH Line can be found at www.bertinih.com