A Salute To Big Boss: Keshi Rests The Case For African Coaches
A Salute To Big Boss: Keshi Rests The Case For African Coaches
"It's not for me alone. I hope more African coaches will get to this position and make their country proud," says the Nigerian Coach
By Ajong Mbapndah L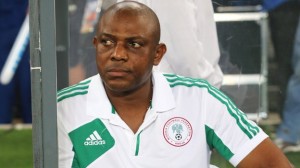 Nigeria may have won the just ended African Nations Cup in South Africa but if there is one individual who needs to be singled out as the man  of the tournament, it is undoubtedly Stephen Keshi who coached the victorious side. Only the second individual to win the cup as a player and as a Coach, Keshi's feat makes the case for more Africans to be trusted with responsibilities of managing National Teams across the continent.
As is often the case, the bulk of countries at the Nations cup came with foreign coaches. Few are those who gave Keshi's Nigeria a chance to emerge victorious. After missing out at the 2010 tournament, the Nigerian football Federation gave Keshi fondly known as the "Big Boss" the responsibility of leading the Super Eagles. It was a daunting task, but he took to it with principles of his own and chief amongst them: banking on local talent. People could not understand why he deployed so much energy working with players who ply their trade in the domestic league in Nigeria when the country had top notch professionals playing in Europe. The truth is the professionals failed woefully at the world cup in South Africa and did not even make it to the 2011 nations cup hosted by Equatorial Guinea and South Africa.
Guided by his principles, Keshi went to South Africa for the Nations Cup with at least six home based players.  His decision to leave behind some of the big professional players generated skepticism. The skepticism gained currency when Nigeria could only pick draws in its first two matches against Burkina Faso and Zambia. As is often the case in Africa, word started going round that Keshi will be sent packing after the tournament in preference of a foreign coach.
Against all odds, the Nigeria that fans saw in the knock out stages was completely transformed. First star studded hot favourites Ivory Coast were sent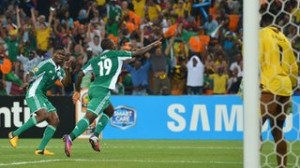 packing and talk about a policy paying off, it was one of the home based players groomed by Keshi who scored the winning goal. It took a victory over Ivory Coast for people to start thinking that perhaps Keshi was right. At the end Nigeria were crowned champions and in vindication of his vision and philosophy, Sunday Mba who scored the lone goal that won cup is a home based played.
As Nigeria and the continent celebrate his victory, isn't it time for the other countries to think about giving more African coaches the free hand and resources to manage football? At most of the press conferences Keshi held, the topic kept coming up. "I am never against a white coach in Africa, because I've always worked with white coaches," Keshi said. "If you want to bring in a classic, an experienced coach from Europe, I am ready to learn from that coach, because he's better than me, he has more knowledge than me," Keshi who captained the Nigerian Team that won the 1994 nations cup went on. "We have quality African players, or ex-African players, who can do the same thing, but they're not given the opportunity because they're just black dudes. I don't like it," Keshi complained.
Keshi has a reason to complain and he is a perfect example of a Coach who sowed and someone else was brought it to reap. He qualified little fancied Togo for the 2006 World Cup in Germany only to be replaced by a foreigner who was not as competent as he was .The result, a promising Togolese side had a lousy outing in Germany. Even with his experiment working in South African, there were rumours flying around of plans by the Nigerian Football authorities to replace him. Such disrespect prompted him to consider resignation after his country was crowned as African champions.
There is nothing wrong in having a foreign coach but is it rationale to bring in substandard coaches when there are qualified Africans who can produce better results? How many sides in Europe or South America will consider having a foreigner to coach their national teams? How comes African countries bring in coaches who are considered incompetent to coach clubs that their professional players excel in?
So many reasons are advanced for not trusting African coaches, competence, tribalism, corruption, et al. The truth remains that give these guys the same treatment reserved for white coaches and there will be produce results. Give African coaches contracts, pay them the same salaries foreign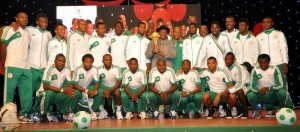 coaches are paid, make their working conditions the same, give them a free hand to manage the teams,  give them ample time to build a team and the odds are that the results will come.
When it is considered a favour to give an African the responsibility of serving as coach, with low wages, unbearable working conditions and no free hand to do the job, it is hard to expect positive results. Egypt won the nations cup thrice in succession with an Egyptian as a coach. For the numerous foreign coaches it continues to have today, the only time Ivory Coast won a nations cup was in 1992 when they had Yao Martial an Ivorian serving as coach. Keshi's gamble in blending local talent and professionals and instilling a winning mentality into his side speaks to the genius of African coaches. Nigeria's victory in South Africa was no accident, it was because of the  talent assembled by the brilliance, conviction, and principles of Stephen Keshi. He deserves a big salute and Africa should learn to trust its own talents.