The Confusion of Conflict Resolution in Africa
By Prince Ofori-Atta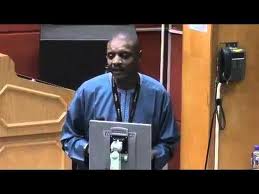 Stunted by their somewhat permanent conflicts, Somalia and Democratic Republic of Congo (DRC) still fail to make the growing list of African countries that have heaved themselves out of political gloom. One of Africa's premier social scientists, Ebrima Sall, Executive Secretary of CODESRIA, suggests that offensive firepower alone is not enough to rid Africa of its manifold conflicts.
During the months of March and April 2012 disgruntled armed groups in the north seized control of Timbuktu, Kidal and Gao, sending the Mali's army packing and leaving Islamist insurgents in control. Described as a potential jihadist haven, northern Mali has attracted a lot of international attention since early 2012 amid fears that it is en route to becoming the next Somalia, or even Afghanistan.
But lingering efforts to stem the conflict have exposed Africa's shortcomings in the area of conflict resolution.
The deployment of troops and arms to hard-hit zones to negotiate ceasefires, start peace talks and oversee a return to normalcy, is not necessarily conflict resolution, explains the head of CODESRIA, the Council for the Development of Social Science Research in Africa. The real cure, he says "begins at source".
"Untended governance problems are likely to grow in scale with time and affect a country's stability."
Experts have compared the northern Mali case to northern Nigeria, where the violent Islamist group Boko Haram has terrorised swathes of the country's northern population.
"A conflict occurs when there is a breakdown of governance mechanisms supposed to manage the affairs of society… groups then feel excluded and pick up arms because that may be their only channel of redress despite their democratic efforts," says Sall.
But the recent success registered in Somalia by African Union troops has bolstered arguments that Africans are capable of resolving their own conflicts, an idea strongly defended by former South African President, Thabo Mbeki, when he addressed the 6th Africities Summit in Dakar, Senegal last December.
"The Ivorian and Libyan crises confirmed a dangerous tendency with Western countries who believe that they can intervene in every conflict on the continent," said Mbeki.
However, Sall argues that "by the time a conflict reaches levels seen in Somalia, DRC and Mali, an intervention is unavoidable". And considering the strength of rebel forces and/or jihadists, the situation, more often than not, begs for an international intervention "because Western governments see conflicts as affecting a wider world".
"Logistical needs might also call for Western aid, as witnessed in Libya, often to the chagrin of the African Union, who had opted for dialogue against military intervention at a time when violence had already become the order of the day in Libya," continues Sall.
Echoing similar sentiments, General Carter Ham, head of Africom, the US military command for Africa, said during a briefing at the Homeland Security Policy Institute in December that the operational armies on the continent had been trained and equipped for peacekeeping operations and not offensive operations. It was a subtle suggestion that African intervention forces cannot cope with cases like Mali where the situation is more like war.
Alongside the conflicts in Libya, Côte d'Ivoire, DRC and Mali, celebratory champagne corks have been popping in Cape Verde, Senegal and Ghana in honour of these countries' democratic and economic development. The success stories have one thing in common: governance. The governments that have hoisted their countries onto the high pedestal of democracy have succeeded at "reconciling and managing differences".
Very often Africa is confronted with the resource-fuelled complexities. Cape Verde, for example, a dry archipelago with no resources is pulling itself out of poverty, while DRC, which is endowed with mineral resources and enough water to provide the whole sub-region (including itself) with hydro-electric power, is struggling.
"So what makes one resource-poor country successful, on the one hand, and the other resource-rich country on the brink of failure, on the other?" asks Sall. "It all boils down to the governance system or leadership in place".
"Conflicts" the CODESRIA head maintains, "are symptomatic of governance problems… African policy makers and opposition parties must consult with social scientists to "define and frame policies that will help build a stronger society".
*Read the original article on Theafricareport.com : The Confusion of Conflict Resolution in Africa | The Africa Report.com
Follow us: @theafricareport on Twitter.Prince M. Ofori-Atta is the editor of TheAfricaReport.com. He is a founding member of World Radio Paris, a community radio station in Paris, France. He is also a member of the Paris-based Cercle Andrew Young, a journalism Think Tank. Ofori-Atta edited Afrik.com between 2008 and 2011.