Six African companies with a shot at becoming global leaders
BY JACO MARITZ*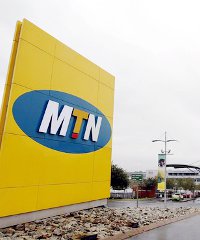 Although many African economies are growing at a rapid pace, there are still relatively few companies from the continent that are truly global leaders in their respective sectors.
The Boston Consulting Group (BCG) earlier this month released its 2013 list of 100 global challenger companies – emerging market businesses that are "growing and globalising quickly" and shaping themselves into worldwide champions.
To compile the list, BCG says it "sought companies with credible aspirations to build truly global footprints, excluding those that could pursue only export-driven models. Accordingly, we analysed each company's international presence, the number and size of its international investments, M&A activity over the past five years, and the strength of its business model. We also compared the size of each company with the size of other challengers and multinational competitors in its industry."
Only six African companies were included in this year's list – five from South Africa and one from Egypt.
One of the newcomers to the list is South African pharmaceutical firm Aspen Pharmacare. The company is the largest generic drug manufacturer in the southern hemisphere and has 18 manufacturing plants located throughout the world. Its products reach more than 150 countries. In 2011, almost half of its $1.8 billion revenues were generated outside of South Africa.
Another global challenger that will be more familiar to most Africans is mobile telecommunications group MTN. It has licences in 21 countries across Africa and the Middle East with around 183 million subscribers. Nearly 60% of MTN's revenues are generated outside South Africa. In an earlier article How we made it in Africa reported that when MTN sponsored the 2010 FIFA World Cup in South Africa, it did so not only to market the brand to customers in the countries in which it already operated but also to communicate the brand's global aspirations. Interestingly Indian-based mobile operator Bharti Airtel, MTN's competitor in many African markets, is also on the list. Airtel has over 250 million customers in 20 countries across Asia and Africa.
One of the most well-known products in Africa from media company Naspers is surely its Multichoice DStv digital satellite TV service that is available across the continent. With its headquarters in Cape Town, Naspers has managed to transform itself from a traditional publisher of newspapers and magazines into a strong player in digital media. It owns a significant stake in Chinese internet company Tencent. Naspers operates in numerous emerging markets, including China, Russia, Brazil and Africa. Naspers managing director Koos Bekker draws no salary, bonus, or benefits but is rather compensated via stock option grants that vest over time.
Elsewedy Electric, the only Egyptian company on the list, operates in a number of energy segments, including cables and accessories, energy measurement, and renewable power solutions. The company has a footprint across the Middle East and Africa.
South Africa's Bidvest Group has interests in a variety of industries – from automotive retailing to financial services to airport lounges. The company is headed up by Brian Joffe who started his entrepreneurial career in 1978 when he bought a stake in a pet food manufacturing business. He later acquired full ownership of the business and sold it to a major industrial group. He launched Bidvest in 1989, and the company today employs more than 100,000 people worldwide.
Sasol is a South African-based energy and chemical company involved in activities such as converting coal into liquid fuels, crude oil refining, the supply of pipeline gas, and the manufacturing of chemicals. Sasol is expanding outside its home market into countries such as Mozambique, Botswana, Gabon, Nigeria, Qatar, and Germany, to name a few. Interestingly, the company has a town in South Africa named after itself. Sasolburg was established in the early 1950s in order to provide housing and facilities for Sasol employees working on an oil-from-coal pilot plant. After the town's establishment, Sasolburg's vehicle licence plates were distinctively marked with the letters OIL. To this day, the company remains a major employer in Sasolburg.
BCG says that the global challengers will play an important role in shaping the world economy over the next ten years. It highlights two companies with firm roots in South Africa – mining giant Anglo American and brewer SABMiller – as examples of businesses that have moved beyond challenger status into organisations with large sustained global positions.
*Source :How we made it in Africa