Rise of the African Sovereign Wealth Fund
By ELEANOR WHITEHEAD*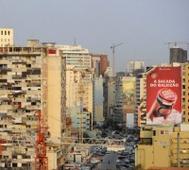 African sovereign wealth funds are emerging to save and invest resource revenues. If efficient, they could also boost domestic growth and credit ratings
A spate of sovereign wealth funds are opening across Africa as resource-rich countries look to manage their revenues. Nigeria and Angola have both launched funds in recent months, with Tanzania's president Jakaya Kikwete also stating his intent to set aside revenues from new gas discoveries.
Almost every member of Opec operates a sovereign wealth fund – a state-owned investment fund – to ring-fence oil revenues and ease the impact of commodity price volatility. Now, after years of poor fiscal management and the 'resource curse', African countries are also looking to SWFs to save hydrocarbon revenues, diversify their wealth and boost domestic growth.
After much political wrangling, Nigeria launched its SWF – the Nigerian Sovereign Wealth Investment Authority – in late August, announcing a management team and seed capital of $1bn. Angola launched the Fundo Soberano de Angola, or FSDEA, in October with a heftier $5bn in assets and a mandate to promote economic and social development.
A new strategy for saving and investing resource revenues is much needed. Nigeria – Africa's biggest oil producer – relies on the commodity for 95 percent of its foreign exchange income and pumps 2.09m barrels a day. However, after a decade of growth averaging more than 6 percent annually, data from the National Bureau of Statistics point to rising poverty and unemployment in the country.
Sovereign wealth funds, properly governed, could improve the situation. "Instead of putting their money in a fiscal account, these countries are taking that money, putting some kind of structure around it, hopefully creating some sort of strong governance board and independent management, so they can invest that and grow it," says Michael Maduell, president of the Sovereign Wealth Fund Institute.
Credit ratings
Beyond promoting domestic growth, launching a SWF can help boost credit ratings, potentially lowering borrowing costs on international markets.
"Sovereign wealth funds can be positive for the sovereign credit rating. They can serve as a buffer against fiscal shocks, and they can help to generate revenues that are not dependent on hydrocarbon exports," says Christian Esters, Standard & Poor's sovereign analyst.
Angola had its credit rating upgraded by the three international agencies between May and July, in each case with a stable outlook. Despite the upgrade coming before the fund's launch, Moody's – which raised the country's rating to Ba3 – cited Angola's reform programme and "the establishment of a sovereign wealth fund to improve the management of oil proceeds" in its reasoning.
In August, when Moody's raised Angola's outlook to positive from stable, the agency stated that the country's rating could be upgraded upon the establishment of a SWF large enough to cushion the impacts of external shock on government finance. Fitch and S&P also pointed out that a SWF could contribute to an upgrade if it were coupled with a longer track record of prudent fiscal and monetary policy management.
Nigeria, which in November received a first-time Moody's rating of Ba3 – or three pegs below investment grade – also has the establishment of the Nigerian Sovereign Investment Authority to thank. Moody's cited the establishment of a SWF as a factor in its rating, and a "positive for Nigeria's financial strength".
The ones to watch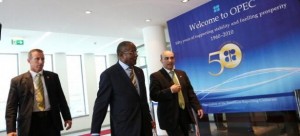 Africa still accounts for around 0.3 percent of global SWF assets under management, but that figure will doubtless grow. "The Gulf states have been selling oil to the West since the 1920s and 30s. They've built up their wealth over time," the SWF Institute's Mr Maduell says. "Africa is just getting started. In the past they would extract their resources and then that was it. This time hopefully they can save that money up."
While Ghana has established two petroleum funds, and other players including Tanzania, Kenya and Uganda are talking about launching SWFs on the back of recent resource discoveries, their sizes will be small. Nigeria and Angola will be the two to watch.
However, with assets of $1bn, the initial value of Nigeria's SWF is a sliver of its $236bn economy, equivalent to savings of less than half a percentage point of GDP. The fund's development has been hamstrung by opposition from the country's 36 state governors, who challenged its legality with the claim that it violated constitutional requirements that national income be shared between federal, state and local governments. Political issues are likely to hamper its growth.
Then, there are the governance issues. "Of major concern is the lack of transparency regarding the administration of the fund to fulfil the stated policy purposes. There remain numerous questions over its legal framework, internal checks and balances, control mechanisms and the disclosure of institutional relationships. There is also a lack of clarity over longer-term investment targets and how priority policy areas of the fund may evolve over time," Maplecroft's Ms Tzinieris says.
The mood around Angola's SWF is brighter. The FSDEA will be the second-largest sovereign wealth fund in sub-Saharan Africa behind Botswana's diamond exports-funded Pula Fund, with savings equivalent to 5 percent of a $101bn GDP, according to Moody's. The stated growth rate of over $3bn annually would be substantial.
The appointment of the younger Mr dos Santos to the fund's management board has raised some eyebrows, but two separate councils will oversee its operations, and Angola has indicated that it will apply the Santiago Principles – a voluntary set of audit and reporting regulations – to the SWF, as well as subjecting it to independent audits.
"The Angolan fund seems committed and it is going to be pretty well off. Some funds are created for national prestige, but $5bn is quite a bit of money and it looks like they are serious about it," Mr Maduell says.
Eyes are on Angola, but with new resource discoveries across the continent and rising pressure for revenue transparency, the argument for accountable sovereign wealth funds in Africa is only going to grow.
* Source This is Africa