Kenya: Understanding The Dynamics of a High Stakes election
"Kenyans aware that country must not return to anywhere near 2007 elections aftermath."
-Samuel Omwenga
By Ajong Mbapndah L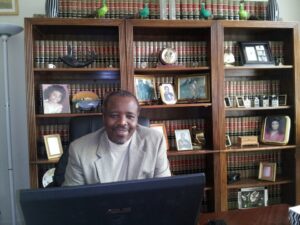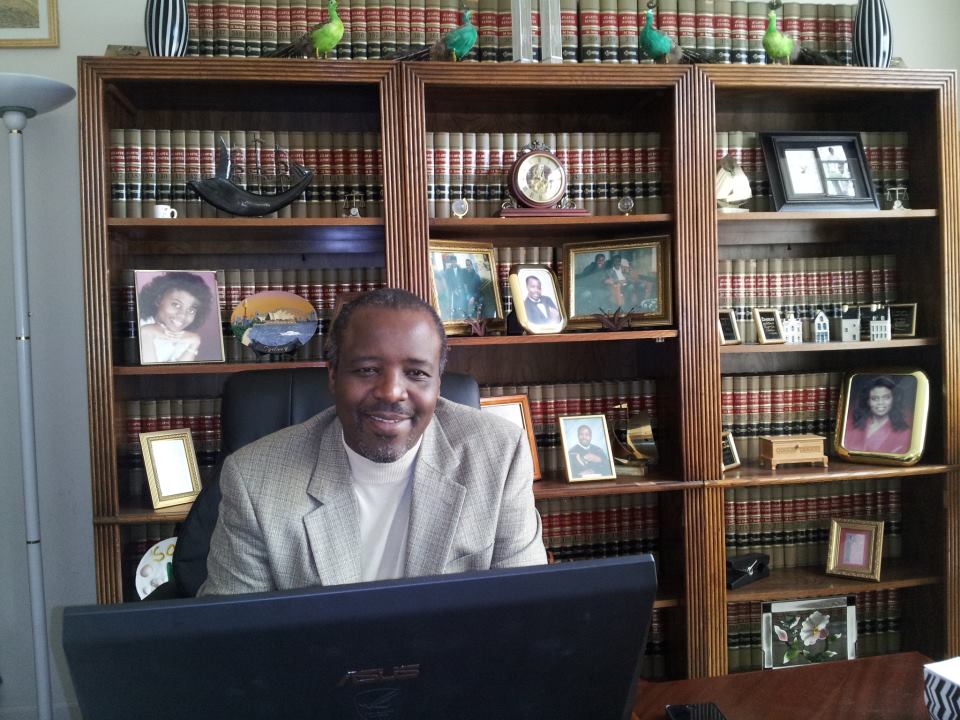 As Kenyans brace up for another high stakes elections, the challenge will be to avoid the violence that erupted in the aftermath of the 2007 elections. "There is a general sense among everyone, especially those in a position to create havoc that we cannot and must not return to anywhere near where we ended up after the 2007 elections," says Samuel Omwenga  an Attorney and Consultant. Barred for constitutional reasons, President Mwai Kibaki is not in the race. His 2007 challenger Raila Odinga widely believed by many to have won the elections is a front runner so too is Uhuru Kenyatta son of the country's first President.
Omwenga who is well versed in Kenyan politics and was in the field for the 2007 elections says with free ,fair and transparent elections, Kenyans will elect the right leader who will fully implement the constitution and lead the country to greater prosperity. Approached by PAV for perspectives on what will be a keenly watched elections across the continent, Mr Omwenga also addresses the looming indictment of one of the leading candidates Uhuru Kenyatta, the legacy of President Kibaki, the chances of Raila Odinga and the ethnic equation in the elections amongst others.
Sir, could you sum up the upcoming elections in Kenya for us, the stakes and some of the key actors?
The elections of 2013 in Kenya will be unlike any in the past for several reasons.
First, this is the first election we'll have after we nearly plunged into a civil war following the last elections held in 2007.
Second, President Kibaki is serving his final weeks in office but the man he faced off with in 2007 and who still believes he won those elections, Prime Minister Raila Odinga is vying in a field of no less than 5 serious contenders.
Third, Uhuru Kenyatta, the son of our first president and presidential candidate in 2002 (but not 2007) is vying again even though facing serious crimes against humanity charges at the International Criminal Court (ICC).
Uhuru's running mate, William Ruto, also faces serious crimes against humanity charges at the same time and the fact that both are ICC suspects but still vying has been condemned by many, including former UN Secretary General Koffi Annan, who was very instrumental in brokering a deal between Kibaki and Raila during the crisis of 2008.
Other than Uhuru, the other serious presidential contenders are Musalia Mudavadi, who is our other Deputy Prime Minister, Hon. Martha Karua and Hon. Peter Kenneth.
There are several others who claim they are contending by they are either not serious or they cannot be taken seriously.
With the potential that Kenya has and the challenges it faces going forward, can you paint the ideal profile of the leader the country needs at the moment?
The ideal candidate must first be someone who has the ability, skill and desire to unite the country.
He or she must also be reform minded and must have a demonstrable commitment to complete full implementation of our constitution.
It, of course, goes without saying the leader must not only have a vision for moving our country forward economically, but he or she must have a specific plan to tackle the outrageously high unemployment in the country that is hovering near 50%.
How prepared is the country for the elections and does the fact that President Kibaki is not running brighten prospects for a successful election?
You can say we should have been preparing for this elections since the last one but, in reality, we have only had since promulgation of the new Constitution in August 2010 to do so.
Under ordinary circumstances, the time we have had since then is sufficient to have been prepared and ready by now to hold the elections but, we are not quite there yet.
True, significant progress has been made but there still remains loose ends that must be tightened in order to be confident to say we are ready.
One of the outstanding issues that has yet to be resolved is whether or not Uhuru and Ruto, the two ICC suspects, can be allowed to vie.
There is a court case pending challenging their eligibility to vie and a decision is expected any time.
How the court rules may not directly impact election preparation but could have peripheral impact such as delay in ballot ordering and printing.
We have actually already lost time for preparation due to other delays and even the much needed voter verification may not happen now as the body charged with the responsibility to run the elections scrambles to meet the various other deadlines.
The last elections ended in violence that almost degenerated to a civil war, has the country turned a page, have sufficient measures been taken to avert a similar calamity?
One can cautiously say yes we have done just that.
There is a general sense among everyone, especially those in a position to create havoc that we cannot and must not return to anywhere near where we ended up after the 2007 elections.
The police force that was accused of being at best complacent or at worst active participants in the mass killing of innocent Kenyans has been reconstituted with new leadership at the top and ditto for the electoral commission that started it all.
More and more Kenyans are also more informed and are vigilant such that those with ideas to cause electoral problems must think twice before embarking on such ill-advised shenanigans.
The result of the chaos from the last elections was shared government, as a keen political observer how did this work out, would you consider the experiment a success or a failure?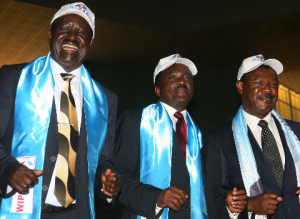 The Coalition government was overall a success in that we avoided more violence and worse after it was agreed to.
However, in terms of actual accomplishments, the coalition government fell short and what progress or development that came about was directly as a result of Prime Minister Raila Odinga's ability to leverage his less than half a loaf he got from the deal to do more for the country in terms of initiation and implementation of various development projects.
That is not to say the country would have automatically fared better if either only Kibaki or Raila came to power without the other following the elections.
So, for these reasons and more, the conclusion has to be the results are mixed relative to the success or failure of the coalition government.
It looks like the tribal factor is still very influential in Kenyan politics, the Kikuyus, Luos, Kalanjins etc how decisive is the ethnic factor going to be in deciding who leads Kenya next?
There are two schools of thought on this:
First, there are those who believe tribalism is here to stay and must be exploited to the maximum to deliver votes.
The Jubilee alliance led by the ICC suspects Uhuru and Ruto ascribes to this school of thought and has its entire campaign against Raila based on it.
The second school of thought maintains: yes, tribalism continues to rear its ugly head in Kenya but must be defeated or significantly crushed by reorienting and urging Kenyans to pick their leaders based on leadership ability and qualifications, not tribal affiliation.
The Cord alliance led by Raila Odinga and his running mate Vice President Kalonzo Musyoka ascribes to this school of thought and its campaign is largely predicated on it.
Raila Odinga perceived to have won the contentious 2008 elections is again a front runner, is 2013 finally going to be his moment?
This is what the polling done to date shows and many expect to be the case.
There is no question his opponents are doing everything they can to stop him from being elected but the fundamentals and current circumstances are such that they are unlikely to succeed.
Some of the actors in the race like William Ruto and Uhuru Kenyatta have been indicted by the ICC and waiting trial, how does this specter factor in the elections?
Well, it depends on who you ask; if you ask them, meaning Uhuru and Ruto, or their ardent followers, they will tell you ICC doesn't matter and that they will be elected notwithstanding the fact they face these serious charges of having been the most responsible for the commission of crimes against humanity in Kenya back in 2007-2008.
If you ask Raila and members of his Cord coalition or followers, they will tell you ICC does matter and the fact that these two, Uhuru and Ruto, face these serious charges should be reason enough for them to be barred from vying for any public office.
The reality is, assuming the court does not bar the two from vying, they will be on the ballot and Kenyans will have to make a choice whether they will have someone like Raila who has for decades fought and sacrificed for the sake of bringing reforms in the country be their president or would they prefer to have these two ICC suspects trying to absentee lead the country while defending their respective cases at the Hague.
That's the choice Kenyans must make come Election Day.
It remains a milestone in Kenyan and African politics that another leader in President Kibaki is stepping down in respect of constitutional term limits, what you think will be his legacy besides this, what did he achieve for Kenya in his two terms?
On the positive side, Kibaki will be remembered for having teamed with Raila to have our new constitution passed.
He will also be remembered for having presided over a more improved economy than his predecessor Moi who basically drove the country deep under the ground from which we are still trying to emerge.
Kibaki will also be remembered for having helped restore some of the glimmer the country lost following the elections.
On the negative side, Kibaki will be remembered as the worst tribal presidents we have had in that he took the practice of nepotism and tribal appointments to key positions to a level much higher and worse than his two predecessors combined.
A quick prediction on the elections, you think the world will see an image of Kenya different from what we saw after the December 2008 elections?
I am confident we shall have an open, transparent and peaceful election and Kenyans will be wise enough to elect a president who will fully implement our constitution and lead our country in a new direction of greater peace and prosperity.
*To read more of Mr Omwenga's perspectives on Kenyan politics visit his blog at omwenga.com