Oluchi's World: Modeling And More!
By Obed Boafo*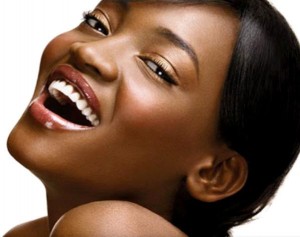 Oluchi Onweagba-Orlandi makes modeling look so easy. One of the few black models to have hit the global limelight, Oluchi has seen her career grow from good to better to perfect.Her success story makes an interesting read, and the kind you would want to revisit over and over
14 years ago, when she auditioned and won the Face of Africa modeling contest, it was a kind of breakthrough that shot her from obscurity to stardom.
Oluchi winning the Face of Africa contest was special in so many ways. It was the first-ever model competition that covered the whole continent. It was organized by the South African channel M-Net in collaboration with Elite Model Management.
She was seventeen years old at the time and didn't know zilch about the path she was creating. A three-year modeling contract with renowned modeling agency Elite Modeling Management worked the magic of what would go on to become a beautiful story.
It was not until after she had won that the reality that she has arrived, dawned on her.
The successes that have since followed her triumph on that platform have been extremely refreshing.
She has a long list of clients she has and continues to do work for including Victoria's Secret, Gianfranco Ferré, Gap, Express, John Galliano, Christian Dior, Costume National, Chanel, and Giorgio Armani, Banana Republic and Ann Taylor. Oluchi has also worked with very professional photographers such as Steven Meisel, Nick Knight, and Patrick Demarchelier.
She has graced covers of well known publications like Vogue, i-D, ELLE, Untold, and Surface; and has featured in campaigns for Nylon, Marie Claire, and Allure.
One of Oluchi's most talked-about modeling feats so far is her featuring in the Sports Illustrated Swimsuit Issue for four straight years from 2005 to 2008.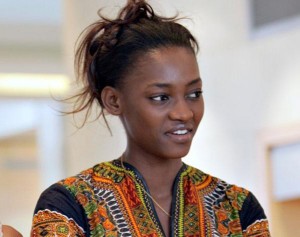 Although she maintains a strict working time table, she finds ample time to do youth and women empowerment and developmental projects, working with NGOs to bring hope to hundreds of households.
Oluchi playfully describes herself as an African Fashion mini goddess, a speechless actress, timeless clothes hanger, a game changer, an entrepreneur and a global individual.
The journey to the top of a successful modeling career, just like most of her peers, was challenging. But she scaled through with a great deal of perseverance and dedication to what she loves doing most – modeling.
A successful career woman, she is the brain behind of OModel Africa, a South African-based agency with offices in Johannesburg and Cape Town that focuses on "discovering, developing and delivering a select portfolio of African models to our South African and international clients for catwalk shows, TV commercials, editorials, advertising, feature films and below the line work".
Through constant "media exposure in interviews, TV appearances and special appearances at events throughout Africa, and through constant contact with clients around the continent," Oluchi's OModel are able to position their models for growth.
Ghanaian model Kate Tachie-Menson, 2008 winner of M-Net Face of Africa is one of the models who have had the OModel experience.
Oluchi is married to Italian fashion designer Luca Orlandi.
You can follow Oluchi on Twitter: @OLUCHI
*Source http://african.howzit.msn.com/oluchi%E2%80%99s-world-modeling-and-more