Celebrated Ethiopian footwear brand opens first outlet in Taiwan
BY JACO MARITZ *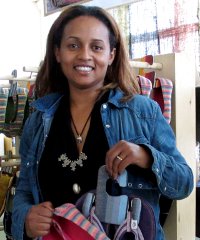 Bethlehem Tilahun Alemu is one of Africa's most celebrated businesswomen. The international media seemingly can't get enough of this founder of soleRebels, an Ethiopian-based footwear company. She has won numerous entrepreneurship awards, posing in pictures with the likes of Richard Branson, and regularly speaks at conferences across the world. For many people, Alemu has become a poster child of Africa's changing economic fortunes and women entrepreneurship on the continent.
SoleRebels shoes are made by Ethiopian artisans at a factory in the capital Addis Ababa. The company is the world's first fair trade certified footwear brand. "At our core we at soleRebels are creative artisans who aim to craft the coolest and most comfortable footwear," says Alemu. "In a world of faceless production-line assembled … shoes, soleRebels proudly stands apart and offers a much desired alternative. Our business model centres on eco-sensibility and community empowerment; product design and development involve a great deal of effort to achieve fashionable and appealing quality products that use local materials."
The company was founded in 2005. It has a flagship retail store in Addis Ababa, although the majority of sales are generated online.
During an interview with How we made it in Africa in May this year, Alemu described her strategy to open soleRebels outlets throughout the world. Over the weekend, the company achieved an important milestone with the launch of its first stand alone branded retail store in Taiwan
"We are extremely excited by this store opening. Taiwan is an incredible market and the stores we are opening here give us a fantastic platform to showcase our incredible products and our innovative brand in an equally dynamic and fantastic market. This is the perfect place for soleRebels to anchor our Asia wide roll-out of soleRebels stores – truly historic strides for soleRebels," said Alemu in an emailed statement.
hoes
The store has a lounge area that allows customers to learn more about the brand's heritage and the unique artisan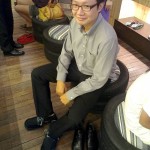 production techniques. Customers are encouraged to upload photos of themselves wearing their soleRebels shoes to the company's website and are rewarded for doing so with a free soleRebels T-shirt.
The store is located in Kaohsiung, Taiwan's second largest city. A total of up to 30 soleRebels outlets are planned for Taiwan, with three locations expected to open by the end of 2012.
SoleRebels predicts its global retail roll-out to add over US$15-20 million in revenues by 2015.
Speaking to How we made it in Africa earlier in the year, Alemu said that the continent needs to "start focusing on small and medium businesses, because they are the big engines of the economy. People … just need an opportunity, so we need to give them an opportunity to grow big with their ideas."
She added that entrepreneurs should have a passion for their businesses. "Love what you are trying to do. If you don't like what you are doing you are not going to be successful."
*Source http://www.howwemadeitinafrica.com/celebrated-ethiopian-footwear-brand-opens-first-outlet-in-taiwan/21878/