By Obed Boafo*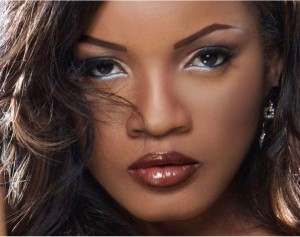 Nigerian screen actress Omotola Jalade Ekeinde is the very definition of a mature and sexy icon. Her loyal fan base prefers to call her "Omosexy", a tag she has gladly accepted and flaunted over the years.
One of Nigeria's most popular actresses and the mother of four, Omotola still finds time to keep in shape and hang on to the nickname Omosexy. You would want to assume that with that kind of daily routine it is hard to stay in shape. But she, like many other career women, is able to juggle her way through effectively.
With over 250 films to her credit, the Nigerian actress is by far one of Africa's busiest actresses. All year round she acts in loads of movies produced in Nollywood, Nigeria's film industry and which is also in the top three biggest film markets in the world. She is considered by audience appeal, one of Nollywood's most beloved actresses – many call her Nigeria's sweetheart. The fans have not hidden their affection for her, and in return she continues to star and excel in good movies.
She has shown a knack for picking good roles, she has also taken roles in some Hollywood/African co-productions. She's scooped several awards, and has an impressive list of award nominations to her credit. A career that has been on the rise since it took off with "Venom of Justice" (1995), her first title, Omotola has seen it all. She won her first award after starring in the movie "Mortal Inheritance", just around the same time she made an entry into the industry.
For an industry that is still growing, Nollywood has and continues to provide the world with quality entertainment. Together with equally good actors, Omotola has kept the Nollywood fire constantly blazing
Omotola is one of five children. She is married to popular Nigerian pilot Captain Matthew Ekeinde Jnr. The pair got married in a widely-talked-about wedding of April, 2001, in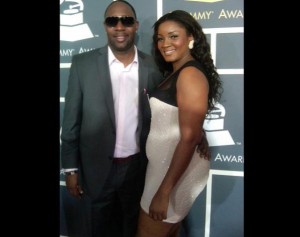 a Dash 7 Aircraft flying from Lagos to Benin.
Most Nigerians know her as the lady who isn't afraid to try. At a point in her career, she took to music, launching her debut album in October of 2005 to widespread acclaim
She has a "passion for writing". A post on her website states: "I write poems and scripts. I also co-write some of the movies I star in."
Despite the rather herculean task of combining acting, movie and modeling, she runs an NGO, the Omotola Ekeinde Initiative for Youth Empowerment, which organises frequent empowerment lectures and programmes for youths in Nigeria. A name that is readily considered for endorsements deals; Omotola has seen her good works recognised by both local and international bodies including Amnesty International on a "campaign calling on oil company Shell to Own Up, Pay Up and Clean Up the Niger Delta". She is a long-standing Amnesty International activist whose support for the international body has included headlining a concert on a trip to Sierra Leone to highlight the issue of maternal mortality.
The Nigerian film industry definitely has an icon in her. For years to come she will remain a true African screen queen.
* Source http://african.howzit.msn.com