My father disowned me for marrying a Nigerian, says American woman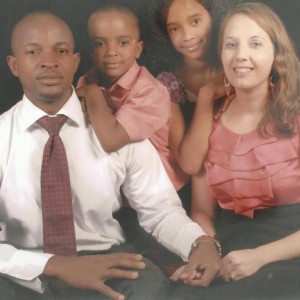 Crystal Ellis Owonubi lives in Jos with her family. She has been sharing her story with other Americans and people from other parts of the world via a popular Facebook page which has more than 23,000 likes, 'Mixed and Happy: I support mixed-raced families!" Here's something she wrote.
"I am a white American that married a Nigerian
I grew up in Bauxite,Arkansas. I have lived inNigeriafor the past 7 years with my husband. We have two children together. We have been married for 12 years now. My father has never met my husband and has refused to accept my children also.
When I had my first baby, a little girl that is now 12 years old. I called my father and said that I wanted to come and see him for Christmas with my baby. He said, "I don't want any black people in my home!" and hung up the phone!
I grew up in an all white school with only one mixed girl in the school. I was treated horribly in school because I dated a black boy that lived in the next town at the age of 16. My father told me that he would disown me and to this day, I have never received a phone call from him
I was called nigger lover in school and nobody wanted to sit by me. I knew what it felt like to be rejected. I was sent away to several different homes for troubled children because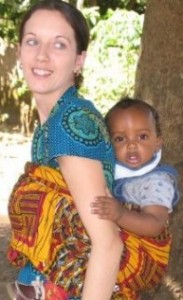 my mother did not want me to be with a black person. She would lock the phone up in her room. But, today I live in the blackest nation, Nigeria. And today I am happy that I did not end up racist like them or should I say ignorant."I am holding back my tears.
"I thank God that he gave me a family of my own! He has blessed me with a wonderful man that understands me and loves me for who I am. He has blessed me with a wonderfulfamily that accepts me regardless of my skin color and regardless of where I come from. Even though my mother and father in law are both deceased now, I thank God for their lives and how they were able to show me love before they went on to be with the Lord.
"Many people have been amazed that I am been able to stay in Nigeriafor this long, but now I am ready to share my story. This is not the full story nor is it the ending of the story, so watch out for my book… coming soon! God wrote my story, but I wrote the book. I pray that many people's lives will be touched by my story and that lives will be changed."
Source: People's Daily