Lagos and Cape Town Most Innovative in Africa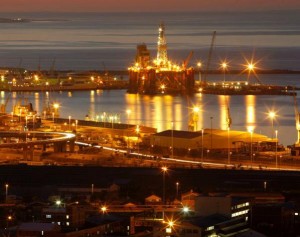 Only two African cities, Lagos and Cape Town, got the nod in the list of the world's 25 most innovative cities.
The competition, which is jointly sponsored by Citigroup and the Urban Land Institute, assesses the sustainability and liveability of cities worldwide. Cities were judged on their commitment to development and the willingness of their leaders to show initiative.
Cape Town, also known as the Mother City, was included for their use of technology, research and well as concern for the environment and the way they use land.
Lagos was included due to the city's progress and potential and for the city's positive economic climate for potential investors.
Just one of the initiatives resulted in Cape Town's inclusion on the list was a proposal to install 300 000 solar water heaters by 2015. The municipal government intends to do this by way of the Solar Heater Advancement Programme which was introduced after the city adopted the Energy and Climate Change Strategy. The city's rating as number one on the Siemens Green City Index for land use was another factor in its favour.
The governor of the city Babatunde Raji Fashola spearheaded the introduction of the Innovation Advisory Council, which deals primarily with science and technology. Upon the establishment of the council, Fashola reportedly stated: "Cities that fail to harness the power of innovation will eventually become the customers of those that do."
Cape Town was also looked upon favourably due to their green space ratio of 290 sqm per person versus the index average of 74sqm per person. Finally, the city's massive investment in public transport infrastructure (in the shape of the Integrated Rapid Transport system) was lauded. The project will have cost nearly USD 6billion by the time it's completed, but that amount is still significantly less than a comparable rail system.
Lagos's port accounts for 80% of the nation's seaport activity, while the city accounts for about a quarter of Nigeria's GDP with USD 33 billion. The city has a population of 18 million people- making it the most populous city on the list of 25.