Africa's Leadership Fails Billionaire Mo Ibrahim's Test, But Technocrats Rise
By Calestous Juma*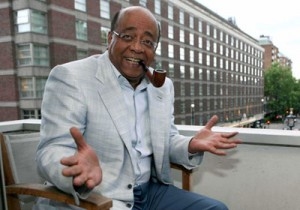 The Mo Ibrahim Foundation has announced that it could not find a winner for its US$5 million prize for good governance in Africa. The selection panel said no candidate had met all of the criteria, as was the case in 2009 and 2010.
The foundation has set high and commendable standards for performance, which African leaders should aspire to achieve as the continent works to strengthen other democratic institutions. Two decades ago Africa's leadership was dominated by autocrats, many of whom had risen to power through military coups. (For an opinionated take and some bacon the Mo Ibrahim Foundation's Award, see this post).
But it appears that the road to democracy is being bridged by a rising technocracy.
While the Mo Ibrahim Foundation was announcing the "no winner" in London, the African Union was installing a South African medic, Dr. Nkosazana Dlamini-Zuma, as its new chairperson in Addis Ababa. In 2012 alone, Angola, Egypt, Ethiopia, Senegal, Tunisia and Somalia elected engineers to top political offices. Eritrea and Nigeria are headed by an engineer and a fisheries scientist, respectively.
Technical aspirations among African leaders have at times been truly inspirational. When the founding father of Namibia, Sam Nujoma, stepped down from the presidency in 2005, he registered as a masters student in geology at the country's national university. He graduated in 2009.
Then only three African presidents had technical training. Today the number stands at eight. In addition, nearly 40% of Egypt's cabinet is made up of engineers. This is remarkable for a continent that has generally provided limited opportunities for training in the engineering fields.
The change in the technical background of African leaders may appear random, but it represents a significant realignment of Africa's top positions with the continent's contemporary development challenges. Infrastructure concerns (energy,ransportation, irrigation, and telecommunications) as well as health tend to dominate local political platforms.
For example, Angola's last elections were marked by the inauguration of new infrastructure projects by the ruling party. The government has put forward a US$17 billion plan for electricity generation by 2016. And Senegal has recently scrapped its Senate, saving the country nearly US$15 million per year that will be invested in flood control, which is largely an engineering initiative. Senegal's President Macky Sall is an engineer by training.
It is not possible to meet development and integration needs without building a strong engineering base for the design, construction and maintenance of infrastructure facilities. In addition, Africa needs "soft infrastructure" in the form of laws, regulations and other institutional support systems for effective management of physical infrastructure.
The main challenge is the lack of alignment between infrastructure strategies and the need to expand engineering training. As a result, there are very few engineering programs in African universities. There is also a perception that engineering is associated with large projects that tend to be linked to high costs, corruption and ecological degradation.
Much of the economic advice to Africa, which focuses only on the macroeconomic impacts of large infrastructure investments and less on the microeconomic benefits of such financial outlays, is standing in the way of common sense.
It is estimated that the continent will need to invest nearly US$93 billion per year over the next decade to meet its infrastructure needs. Mobilizing financial resources is critical. But more importantly, training opportunities will need to be expanded to include non-university institutions, especially institutes of higher learning that are located in various line ministries (including ministries of defense).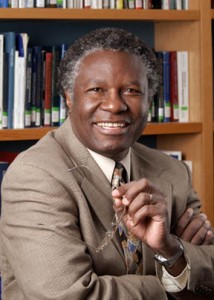 The telecoms sector is already stimulating electronic and electrical engineering training that includes the creation of dedicated telecoms universities in Kenya, Egypt and Ghana. Uganda, on the other hand, has created a Military University of Science and Technology whose graduates are now involved in the rehabilitation of rural railway networks.
Private and public enterprises can also provide critical in-house, university-level training that meets growing market demand. Other strategic interventions include engineering training facilities as part of all new major infrastructure projects.
Coordinating such efforts will need to be supported at the highest level in government by science and technology advisors to presidents and prime ministers at par with economic advisors. Today no African president has a dedicated office of science and technology advice. It is not enough to leave this critical function to presidents and prime ministers just because they have technical training.
It is too early to tell what the impact of the new leaders will have on the continent. But Africa's democratic transition will require the helping hand of engineers, medics, scientists and entrepreneurs. This is a trend that Dr. Mo Ibrahim, a Sudan-born electrical engineer, might want to watch.
* Sourcehttp://www.forbes.com/sites/mfonobongnsehe/2012/10/15/ . Calestous Juma teaches at Harvard Kennedy School and co-chairs the African Union's High Level Panel on Science, Technology and Innovation (Twitter @calestous) .