Young African Billionaire Ashish Thakkar
By Obed Boafo*
Creating Wealth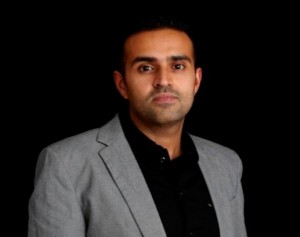 Creating wealth has almost become an art for most of Africa's young people. It is the reason some continue to stay in business even in the face of a lack of support systems and favourable economic climates.
In recent times, there have been encouraging stories of how the continent's young people are making it big in their respective fields. Gradually, a new generation of young and sophisticated minds, looking out for new challenges, is emerging and retiring mediocrity to the bench.
From Nairobi through to Lagos to Accra and Johannesburg, there is the sound of a new Africa – one that sees only prosperity.  It is a wave that has got the rest of the world to begin to have a rethink (that mindset that still believes nothing good comes out of here), to a more respectable tag – that says "in Africa we trust".
Young Ugandan billionaire of Asian origin Ashish Thakkar, Managing Director of the Mara Group of companies, who was recently listed by Forbes as one of ten Young African millionaires to watch, is an embodiment of the new Africa.
In the Ugandan capital, Kampala, he presides over a 4500-workforce group that has operations in some 17 African countries. A success story that started about 15 years ago, Thakkar has slowly but aggressively rolled out what is today a respected group that is holding their own against other multinationals.
Born in the United Kingdom, Thakkar moved to Uganda at age twelve and started charting a dream that has led him on to greater things.
Keen on a breakthrough as a young entrepreneur, he started selling computers during school holidays to friends, colleagues and professionals.
Today, the Mara Group has several units under its operations, with holdings in Information and Communications Technology, Real Estate and Hospitality and Manufacturing and Services.
'An Ecosystem For African Entrepreneurs'
A most recent addition to the group's tall list of business interests is the all new Mara.com, an offshoot project that has three units; namely Mara Jobs, Mara Dating and Mara Mentors, and which is expected to be a "transformational project that will nurture an ecosystem for African entrepreneurs and youth while improving skills and emerging talent". It also seeks to be the "first multi-lingual online portal for youth mentorship and entrepreneurship".
Mara.com, the group has said, "will be entirely free to all users, but the network's complementary jobs and dating sites will utilize third party advertising and other revenue generating models to financially support the platform".
The foundation of the group's success comes from "Thakkar's extensive experience as a successful entrepreneur and company builder".
Highly appreciated across the world, a typical example being the World Economic Forum Community of Global Growth Companies (GGC) that selected his company as a dynamic high-growth company, he's on several advisory panels to some of the sub-Saharan African region's head of states. He is also is a member of the Commonwealth Business Council.
'A Dynamic African Brand'
Also started recently by Thakkar and his Mara Group is a venture capital firm which aims at supporting young entrepreneurs.
"Mara Launch Uganda Fund, totaling UGX 100 million ($41,000), which will be scaled up to  UGX 1 billion ($407,000), would be made available for investments in diverse sectors, including IT solutions, Tourism Services, Agriculture & Agro processing and Manufacturing amongst others," its been suggested.  
A dynamic African brand led by a Chief Executive who has an inspiring story to tell, the group is "synonymous with integrity, innovation and entrepreneurial flair".
"We take pride in creating an energized environment with socially responsible investments across Africa," they say.
"Mara's competitive edge lies in its understanding of Africa and its experience in operating businesses across the continent, leveraging off the family's history in the region which goes back four generations. The group's structure reflects its "drive to build a diversified platform for expansion, while ensuring integrated operational efficiency".
Mara and Thakkar's passion also lies in its non-profit social enterprise; Mara Foundation, whose focus is on youth entrepreneurship and giving back to society every now and then.
The success story of Thakkar is so big an inspira
tion; Africa's youth can always refer to it as a workable case study. There is no turning back for this young entrepreneur, and the same can be said of his empire, the Mara Group.
*Source http://african.howzit.msn.com