Safaricom Kenya unveils 'sustainability' report
 By Dinfin Mulupi*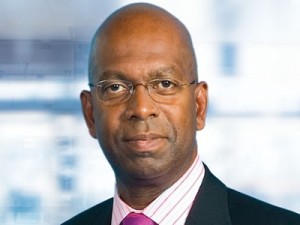 Kenya's leading mobile operator Safaricom has launched its first ever sustainability report, outlining the firm's commitment in safeguarding the environment, shunning corruption and embracing innovation.
The sustainability report was prepared by auditing firm KPMG South Africa after an assessment of the current actions and investments that Safaricom is making and their impact on the future.
Safaricom chief executive Bob Collymore said that by adopting the highest benchmarks in all its operations, the firm's positioning in the investor market would be enhanced.
"We have taken the bold move to embrace sustainability reporting since we know business today has to move from just doing the right things to doing things the right way," said Collymore.
The report covers eight strategic pillars including regulatory environment, energy and network security, innovation, ethical supply chain conduct, corporate ethics, environmental impact and employee engagement.
Some of the efforts Safaricom is currently pursuing in line with the sustainability report includes reducing the use of diesel by diversifying into solar and wind energy to power its 3,000 base stations.
The firm also has an employee wellness programme which gives staff access to nursery school facilities and subsidised gym facilities. The firm's offices have been redesigned to be disability-friendly.
Safaricom is also seeking to even the ratio of male to female employees which currently stands at 1:1.3 female to male ratio.
The mobile operator has pumped millions in community initiatives focusing on sports, environment conservation, education, health, water and food security.
"The sustainability report is not about corporate social investments that we make. It looks at the ripple effect created by our actions and decisions to the climate, political environment, lifestyles and the economy, among other fundamentals. It is about our collective future," said Collymore.
Other Kenyan companies that have adopted sustainability reporting include the Kenya Commercial Bank (KCB) and Nation Media Group (NMG).
Sustainability reporting is a concept based on the 1987 report of the Brundtland Commission whose goal was to create a united international community with shared sustainability goals.
*Source :www.itwebafrica.com