Genevieve Nnaji: Africa's Screen Idol!
By Obed Boafo*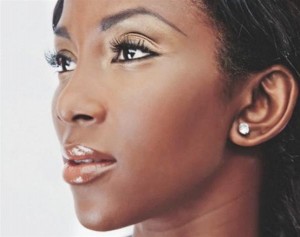 Despite Nigeria's towering, social and economic challenges such as crime and chronic corruption, it has so far done a good job of keeping the continent entertained, in what could have possibly been an African society without fun, and thrill.
"Nigerians know how to throw a good party," is the usual line you get from some of its people when you attempt a debate on who among Africa's 54-state, is a grand "party maker". With time, this assertion has become an established self-belief most hold on to – quite proudly – even though a tiny minority doesn't want to be tagged, or come across as profligate.
Entertainment, a minor but crucial source of economic livelihood for thousands of Africa's citizens – is on a grand take off, gradually beating off competition from attractive "professional jobs"
Few years ago, ten out of twelve African graduates settled for "white collar" jobs but that has changed. With time, Africa's young and creative heads are shifting away from what used to be the conventional order, and challenging themselves with initiatives that had little or no appreciation a decade ago.
In a quick yet steady growth to the top, Nigeria's entertainment industry has grown into a modern day screamer. The successes chalked over the years are as assuring as the quantum of revenue raked in by its subjects yearly.
Filmmaking, one of the country's strategic units of economic growth continue to take an upward fine-tuning – putting food on the table of millions of households.
Not only has Nigeria's entertainment industry fed its own people; across Africa, their homemade movies, is a major source of employment to hundreds of entrepreneurs.
Thanks to an early positioning, it has grown to become a force that cannot be done away with. Today, the Nigerian film industry, widely known as "Nollywood", is the second largest in the world by volume.
Genevieve Nnaji, one of the early day saints who got this whole craze off to a start, is about the industry's most respected and appreciated female act. Across Africa and even in more rooted and hard-to-break-through territories like the United States of America and Europe, the level of appreciation that greets her, is refreshingly awesome.
Nnaji, who at an early stage in her acting career defined what would later go on to be accepted as polished drama, took the industry by storm about two decades ago, when nobody really paid attention.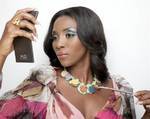 Gradually taking up roles in low and virtually non-existent budget movies, it was just a matter of time that she would explode into the big material that she is made of today. Role after the other, she proved her worth and managed to catch the eye of some notable producers who gave her subsequent roles in Unbreakable, Dangerous Sister, Not Man Enough, and Church Business among other titles.
Still a local idol after few scripts, it was the 2002 movie "Sharon Stone", which got her a wider appeal – making her an instant hit in countries like Ghana, Cameroon, Liberia, and Kenya among other African countries.
And the widespread recognition came at a time when Nollywood had made a successful crossover into unfamiliar territories and was getting a lot of positive reviews.
Soon, she blew up. She's been splendid thus far.
Nnaji, 33, (May 3, 1979), who was brought up in a middle-class environment in Lagos, the commercial capital of Nigeria, earned her first screen appearance in the television series "Ripples" as a teen actress.
A few television commercials also followed. She made her debut mainstream screen appearance at the age of 19 in the movie "Most Wanted".
Her subsequent movies included "Last Party", "Mark of the Beast", and "Ijele", which till date, remains one of her all-time classics
.
A multiple award winner at home and abroad, Nnaji is one of Nigeria's most decorated celebrities in terms of brand endorsements, defending and projecting everything from cars, and toiletries. In June this year, she became a Range Rover Evoque Ambassador.
In 2009, she became the first Nigerian actress to be profiled on The Oprah Winfrey Show.
This, together with other achievements, has translated into exciting deals for her, as she continues to act in very challenging and well-packaged movies that has shot her stock up.
Tango with Me, (believed to have been shot on a 326,000-pound budget), is the latest of high quality movies she's recently starred in.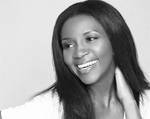 Directed by Mahmood Ali-Balogun , industry stakeholders expect that the melodrama would achieve commercial success and would go beyond just the usual and conventional VCD and DVD-driven distribution channel, and opt for an aggressive roll out plan that would encourage appearance at film festivals, cinema releases and viewing openings that has the potential of bringing in watchers who aren't necessarily Nigerians or Africans
Nnaji, a mother of one, also acted and excelled in The Mirror Boy; a film that tells the "uplifting story of a young teenage African British boy who is taken back to the land of his mother's birth, but then gets mysteriously lost in a foreboding forest; and embarks on a magical journey that teaches him about himself and the mystery of the father he has never seen".
Shot in The Gambia and England, the well-packaged fantasy adventure drama, written and directed by Obi Emelonye, received three nominations at last year's African Movie Academy Awards.
It is fair to credit Nnaji for taking Nollywood to greater heights but part of that praise should also go to the industry for creating the platform for young and talented people, to nurture their talents.
But does the Nigerian film industry hold a lot of promise such that the likes of Nnaji can continue to have a cushion they can always lean on for growth and skills enhancement?
Phil Hoad of the Guardian thinks there is hope for the future. In an August 21, 2012, blog he suggested that:
"There's certainly plenty of other evidence to suggest that it is moving on to a more established, professional footing: more film-makers shooting on film, not video; an increasing degree of international crossovers, like Jeta Amata's Hollywood star-laden Niger-delta thriller Black November, Holly-Nolly co-production Doctor Bello, and the forthcoming Nigerian-UK adaptation of Chimamanda Ngozi Adichie's novel Half of a Yellow Sun; the slick looking streaming-video library iROKOtv – supported by US money – giving ready access to Nollywood's bottomless bargain-bin of titles".
*Culled from http://african.howzit.msn.com