Ex-Im Bank Approves Record $1.5 Billion in Financing of U.S. Exports to Sub-Saharan Africa in First Three Quarters of FY 2012
Ex-Im Bank Expands Cover Policy in Cameroon, Ethiopia, Tanzania and Angola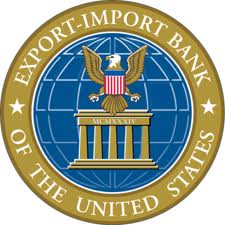 WASHINGTON, D.C. – In the first three quarters of FY 2012, the Export-Import Bank of the United States (Ex-Im Bank) approved a historic $1.5 billion in financing to support U.S. exports to sub-Saharan Africa, surpassing the previous record of $1.4 billion for the entire year in FY 2011.
The increase was driven by export growth in several sectors, including machinery, vehicles and parts, commodities and aircraft. Two of the top markets for U.S. exports in the region are South Africa and Nigeria, which are among Ex-Im Bank's nine key country markets.
"Proportionately, Ex-Im Bank supports more U.S. exports to sub-Saharan Africa than it does to the world at large. Last year, we financed 6.7 percent of U.S. exports to this region. With this new record in sub-Saharan authorizations already achieved in FY 2011, we are on target to increase that percentage," said Ex-Im Bank Chairman and President Fred P. Hochberg.
"Sub-Saharan Africa is a priority region because many countries have strong prospects for long-term economic growth and infrastructure development. We want to help more U.S. exporters increase their sales to this emerging region," he added.
In 2012, Ex-Im Bank expanded its cover policies in four sub-Saharan African countries: Cameroon (opened for long-term in the public sector), Ethiopia (opened for short-term and medium-term in both the public and private sectors), Tanzania (opened for long-term in the public sector) and Angola (opened for long-term in the private sector). The cover policies changes were approved by the Bank's board of directors, following upon country-risk upgrades determined through an interagency country-risk review process.
Ex-Im Bank Chairman Hochberg, Vice Chair Wanda Felton and Bank staff conducted a business-development mission in sub-Saharan Africa from August 6 – 10, visiting South Africa and Mozambique. The trip included participation in the U.S.-South Africa Strategic Dialogue with U.S. Secretary of State Hillary Rodham Clinton in Pretoria on August 7.
On August 7, Chairman Hochberg signed a Declaration of Intent with the Industrial Development Corp. of South Africa Ltd. (IDC), indicating Ex-Im Bank's interest in financing up to $2 billion of U.S. technologies, products and services to South Africa's energy sector, with an emphasis on clean-energy technologies.
Recent Ex-Im Bank success stories in sub-Saharan Africa:
In April, Ex-Im Bank authorized a $37.2 million loan guarantee to support the export of U.S.  road-construction equipment and related services by Hoffman International Inc. in Piscataway, N.J., to the Republic of Cameroon. Ex-Im Bank is guaranteeing a medium-term loan from Societe Generale in New York, N.Y., to Cameroon's Ministry of Economy, Planning and Regional Development. The financing will support the purchase of 150 new and used machines produced by U.S. manufacturers that include Mack Trucks Inc., Terex Corp., Caterpillar Inc. and Grove US LLC.
In June, Ex-Im Bank approved a $7 million loan guarantee supporting the export of dredging equipment and spare parts from Dredging Supply Co., in Reserve. La., to Japaul Oil and Maritime Services PLC in Port Harcourt, Nigeria. Ex-Im Bank is guaranteeing a medium-term loan from RB International Finance (USA) LLC in Bethel, Conn., to Japaul Oil and Maritime Services for the purchase of the equipment. The foreign buyer's primary business is oil and maritime services in the upstream segment of Nigeria's oil and gas industry.
The U.S. exporter, Dredging Supply Co., specializes in manufacturing custom-designed, portable dredges for a variety of uses. The company has a total of approximately 125 employees at its facilities in Reserve, La.; Poplarville, Miss.; Greenbush, Mich.; and Stoneboro, Pa.
About Ex-Im Bank:
Ex-Im Bank is an independent federal agency that helps create and maintain U.S. jobs by filling gaps in private export financing at no cost to American taxpayers. In the past five years, Ex-Im Bank has earned for U.S. taxpayers $1.9 billion above the cost of operations. The Bank provides a variety of financing mechanisms, including working capital guarantees, export-credit insurance and financing to help foreign buyers purchase U.S. goods and services.
Ex-Im Bank approved $32.7 billion in total authorizations in FY 2011 — an all-time Ex-Im record. This total includes more than $6 billion directly supporting small-business export sales — also an Ex-Im record. Ex-Im Bank's total authorizations are supporting an estimated $41 billion in U.S. export sales and approximately 290,000 American jobs in communities across the country. For more information, visit www.exim.gov.